10 Inspiring Anime for Artists and Art Lovers Alike
These inspiring anime series are the perfect treat to start out the new year. If you are seeking inspiration or just looking for something new to watch, consider some of these masterful and artistic anime series.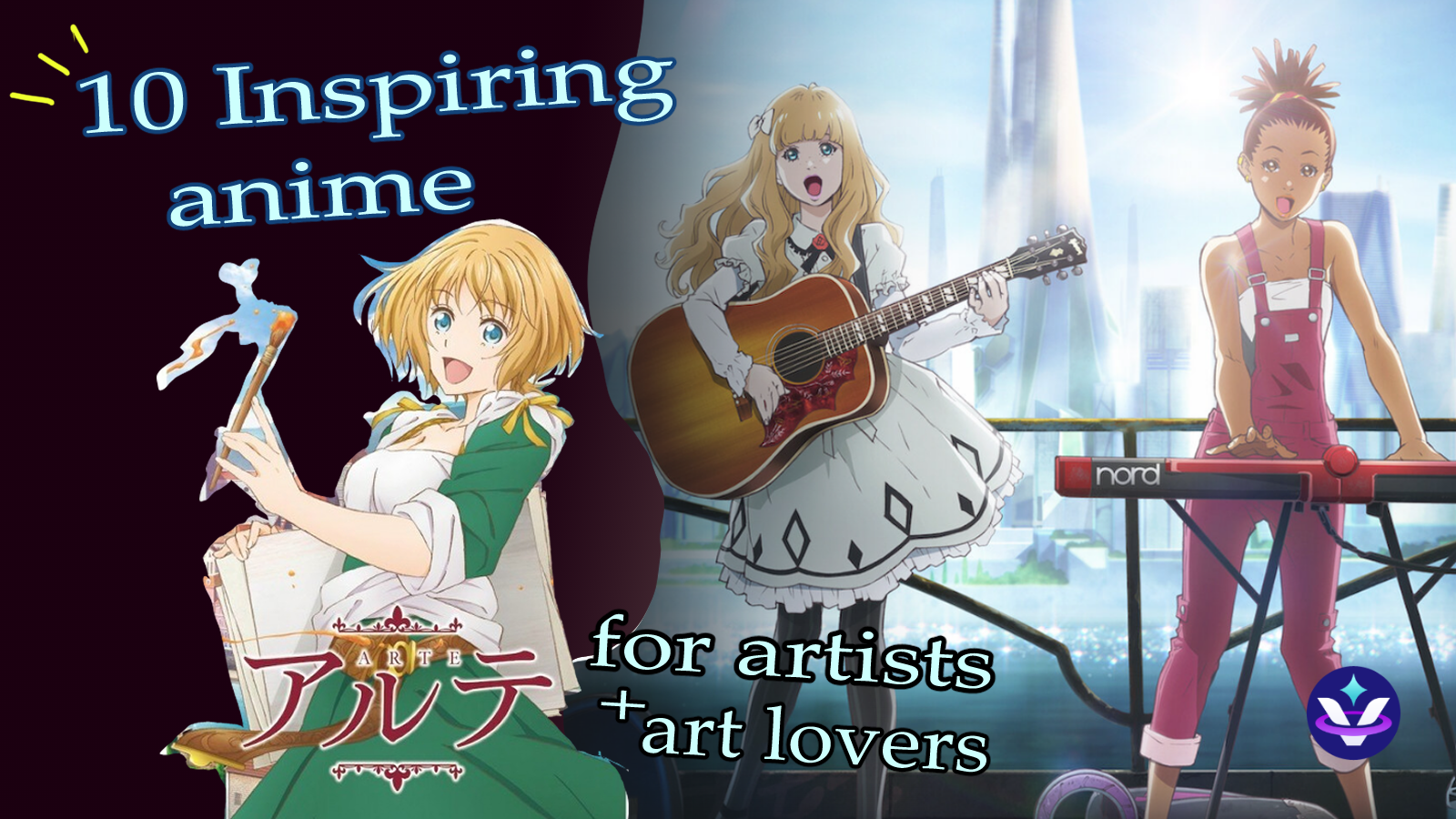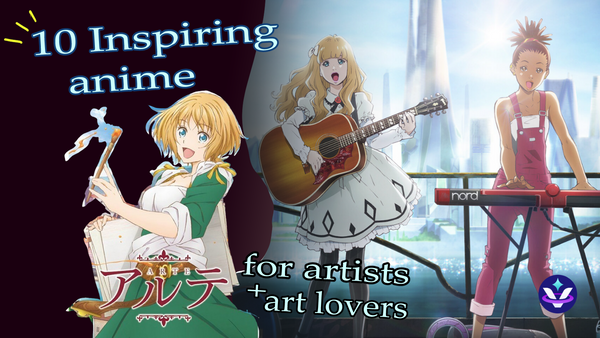 Watching an anime series can be creatively inspiring. These fantastic anime about art, music, and following your dreams are the perfect way to start out the New Year and find some motivation. Have fun and take a look at these 10 inspiring anime full of creativity!
Change Your Life with Bakuman
Bakuman - This anime is so inspiring and a must watch for anyone interested in art and manga. Bakuman is an intricate portrait of what it means to strive for a goal against all odds. The anime follows an unlikely duo as they traverse the cutthroat world of creating and publishing a manga. Throughout the series we are given insight into how manga serialization is decided and other industry secrets. As we follow along with the main characters it is hard not to be inspired by their determination and want to start drawing your own works. This anime paints a beautiful and realistic picture of working hard to achieve your dreams and pursuing art regardless of what others may say or where you start.
Experience Art Through New Eyes in Blue Period
Blue Period - This anime follows the journey of a young boy as he enters the world of fine arts for the first time. Inspired by the blue tinted view of the Shibuya skyline main character Yaguchi decides to switch career paths and go to art school. Because he is learning to paint from scratch and exploring the art world for the first time the main character is someone lots of us can relate to. The show takes us into the mind of an artist as it continues to progress. The art of the show itself is elegant and in each episode important fine art techniques are explained in beautiful detail.
Get Inspired by Arte
Arte - Set in the 16th century in Florence, Italy, this anime follows young Arte during the revival of the artistic Renaissance. Arte is a tough and determined character who fights for her dream of becoming a great professional artist and changing the world. The show talks about her struggles as a female artist during this time and also highlights a lot of really interesting historical aspects of the art world. This anime could inspire you on your journey as you continue developing your artistic skills.
Keep Your Hands off Eizouken! - A small group of friends work together to create their own original anime in this fun and creative series. This show is a visual treat and a must watch for animation fans. The show uses unique visual effects and character interactions to highlight and explain the principles of animation to the audience. The characters show us how anime is made from behind the scenes as they continue working on their school project together. The scene above specifically shows the characters discovering joy of collaborating with another person. Overall the show is creative and makes the process of animation seem approachable even to a younger audience.  
Carole and Tuesday - In this world AI have been created that can sing almost any song and dominate the charts. Carole and Tuesday are two aspiring musicians who decide to sing together despite this fact and create their own type of music. Their journey is especially inspiring as the characters have to deal with many problems centered around advancements in technology that parallel worries of modern day artists and dealing with AI. Carole and Tuesday are both unique characters and the music and art of the series create a truly meaningful show that is sure to inspire.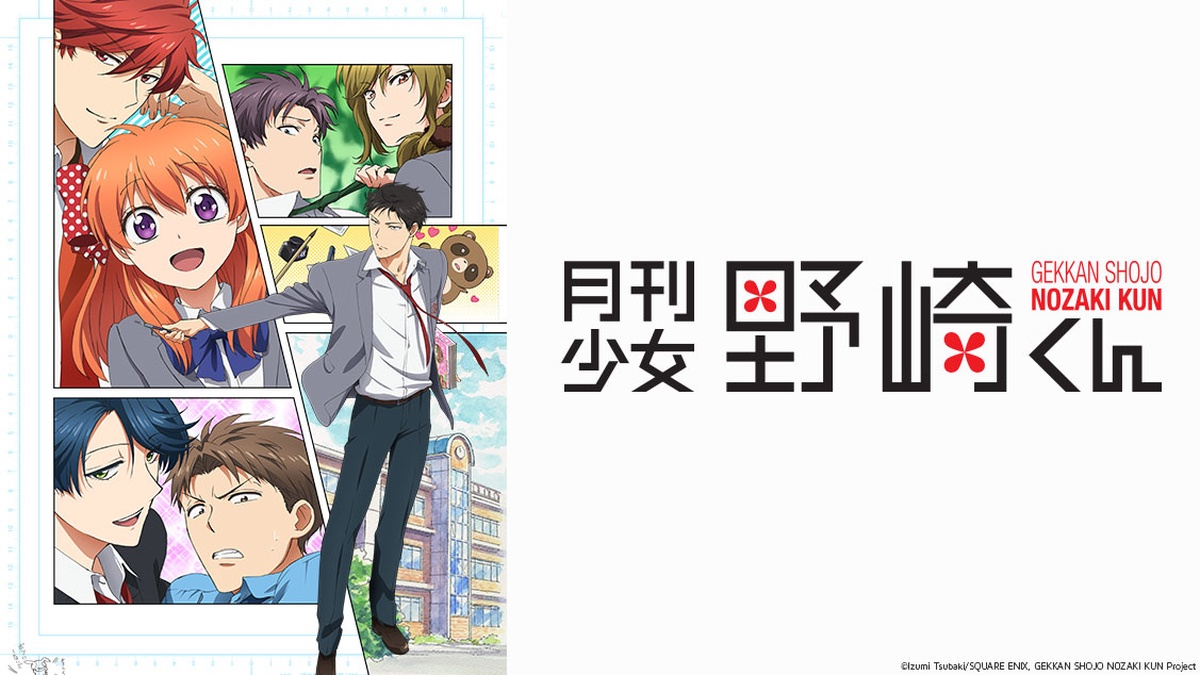 Monthly Girls Nozaki-Kun - This show is another fun anime about creating a manga! This anime centers around a boy who writes romance manga and the girl who has a crush on him as she becomes his assistant. The series has a bright and positive tone with comedic characters and lovely artwork. This is a more light hearted series about being a mangaka that still takes us on an inspiring journey.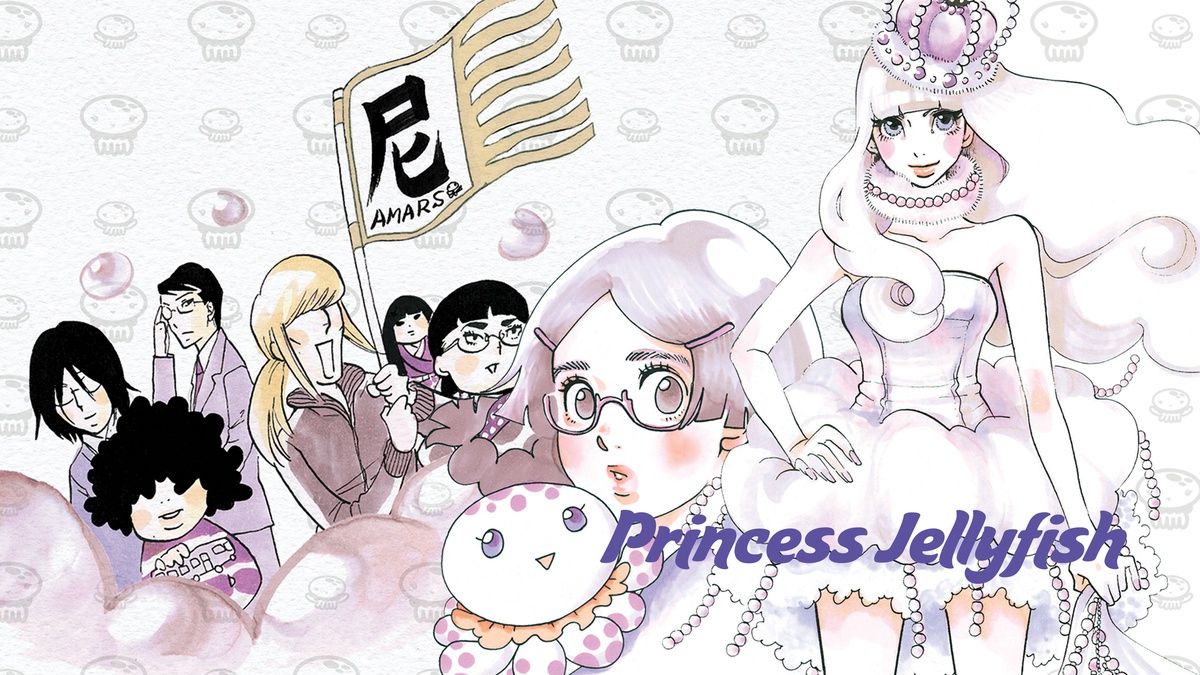 Princess Jellyfish - Tsukimi Kurashita is a jellyfish obsessed girl who dreams of becoming a fashion designer. This series has a warm cast of independent characters and focuses on finding the courage to be different and be yourself. An older anime on the list, this show also explores themes of gender and the subversion of femininity through a unique perspective. This blog post by trans girl media does a wonderful job of talking about how the show handles topics around gender, self expression, and femininity regarding its main characters.
Explore the Fantastic Fashion of Paradise Kiss
Paradise Kiss - This mature anime is a fashion filled delight from the creator of NANA. Paradise Kiss is a fan favorite known for its intricate art style and thoughtful writing. The characters are warm and memorable artists focusing on pursuing a career in the fashion industry. Following along with the main character's journey is a moving and motivational experience.
Historical Fiction Shines in Miss Hokusai
Miss Hokusai - The life and works of the famous painter Hokusai are experienced through the eyes of his daughter Katsushika O-Ei in this exceptional film. This anime film uses stunning visuals and incorporates supernatural themes to give a new appreciation to the artform of ukiyo-e. Fans of historical fiction are sure to fall in love with this film and its unique point-of-view. It is also a great way to appreciate the art style and how much it has influenced modern day art.
Kids on the Slope - This is a beautiful anime with an intimate feeling that will make you fall in love with jazz. Music itself is an artform and can be a huge inspiration for other types of art as well. This anime follows a few kids as they chase their love of jazz music in the '60s. The music in the series is played by up-and-coming young jazz musicians including Japanese composer Yoko Kanno (Cowboy Bebop, Ghost in the Shell)  and the artwork is detailed and emotional. This series could even inspire you to try a new genre of music or technique in your art!
---
If you believe in supporting small teams with an authentic message and want to support our content, consider creating a profile over at UnVale and checking out our Discord server!