Changelog: Written Content for OCs, GIFs, and More
You can now add written content and GIFs to your OC page! Read on to learn the specifics.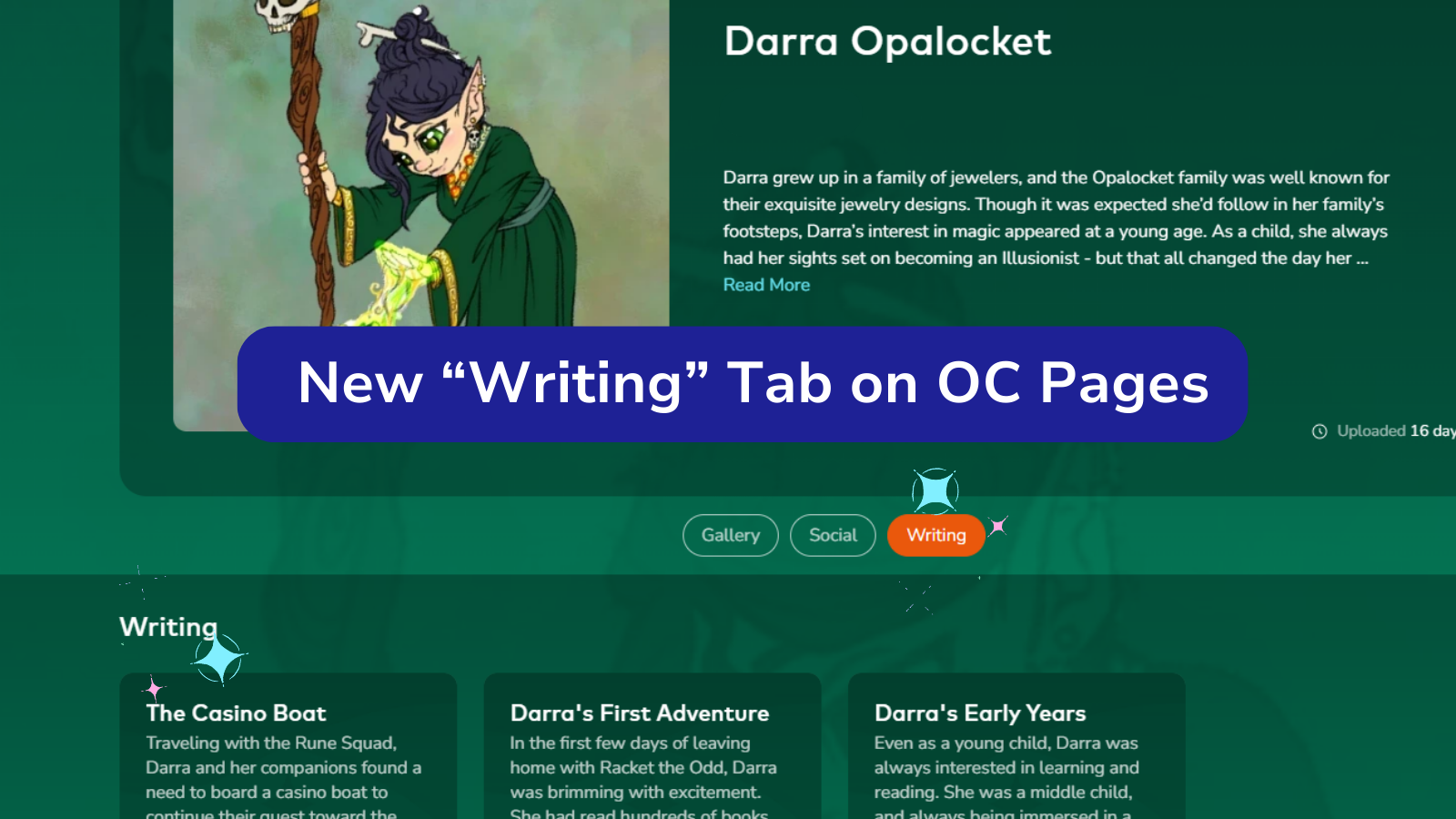 Hello, everyone! It's been a few weeks since our last release, which means it's time for another awesome batch of features from UnVale. Read on to see what's new!

Add written content to OC pages! - Calling all writers, roleplayers, and poets! You now have WAY more than 2,000 characters for OC writing. You can upload individual pieces of writing to OC pages, complete with a title, author crediting, and a full-page reading experience! I am SO excited to read all your OCs' lore! Your followers will get an email when you upload new written content so they can start reading ASAP.
Upload GIFs of your OC! - You can now upload GIFs to OC pages! You can upload GIFs up to 20 MB and 100 frames, which we're hoping gives you plenty of space to be creative with animations. If you set your OC's primary images to a GIF, you'll be able to see a special surprise on the background of your OC page! There's A LOT of potential here for some really amazing creations, and I can't wait to see yours! (Please note: our new watermarking features does not currently work with GIFs.)
Small improvements - We've also made some small improvements to the site that we hope you'll find handy. For example, clicking on a social link in someone's UnVale profile will now open in a new tab. Additionally, we've adjusted the layout of our OC edit page to accommodate all the new features we're adding!
Head to https://unvale.io to check everything out, since it's live on the site RIGHT NOW! As always, if you have any feedback for our team, feel free to share that in our Discord server. We always appreciate hearing from you!