Cozy Fall Fashion Challenge🍂👚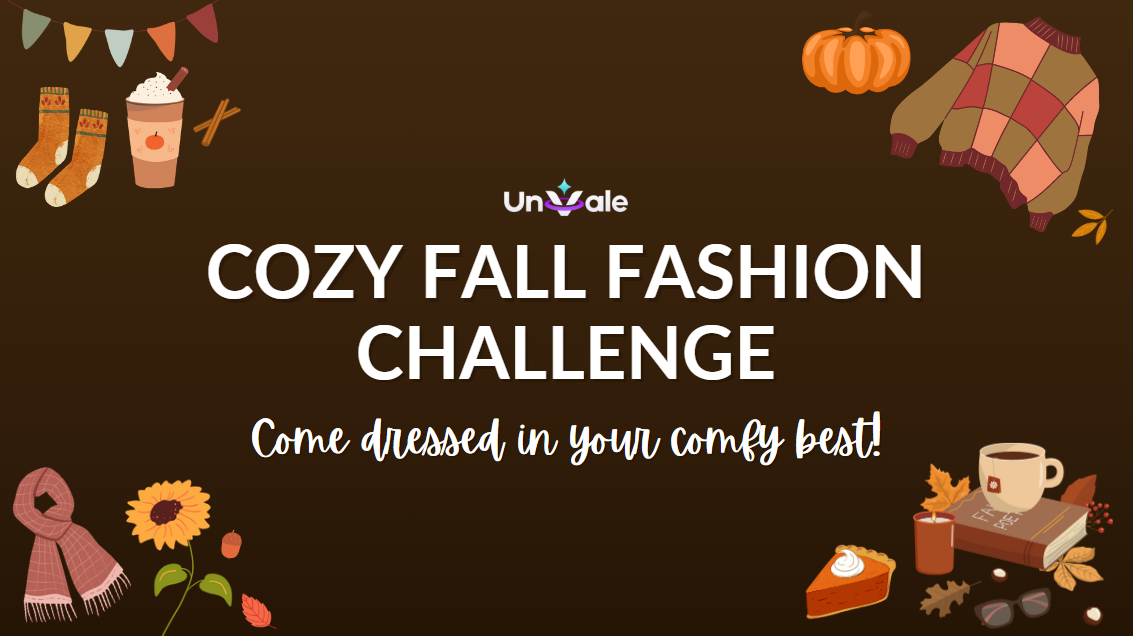 We're bringing you UnVale's first ever Cozy Fall Fashion Challenge! The fall season is back again and you know what that means? Getting your OCs into their fall fits!
Show us what your OC would wear during the beginning of the chiller seasons. Are they a sweater and jeans type? Maybe an overalls with a sweater? The choice is yours!
Here's how you can participate!
🦸🏾‍♂️Pick any of your OC(s) over on UnVale and draw them in their Fall fit. (you can also use a Picrew/doll maker as long as you remember to post credits!)
🍂 Add the hashtag #UVFall on the main OC page when uploading! Not just the image!

Check out all the other OCs participating by checking out the #UVFall!