Drawing Advice: Anime Style Cel Shading Tutorial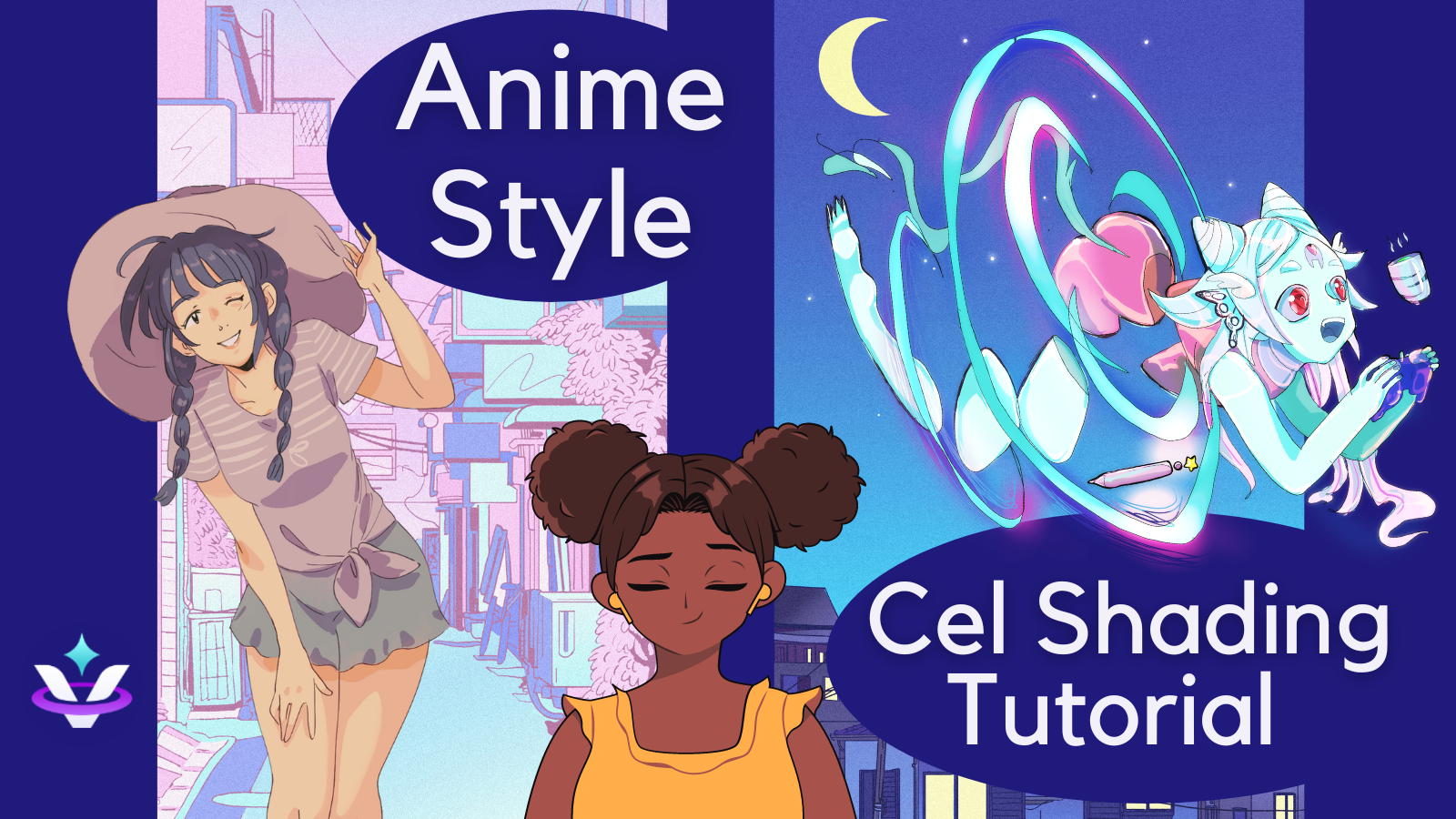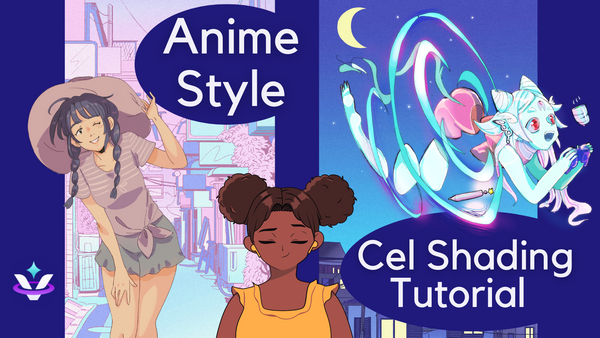 Cel shading is a style of shading used in many types of animation, and often associated with anime art. It usually features bold colors with strong and clear lines. The effect of this style can also be used on 3D artwork and for paper drawing.
This style known as cel shading was originally pioneered by traditional animators who painted on plastic 'cel' sheets. The style's sharp shapes and forms usually consist of multiple layers of paint: the base colors, the shadows, and the highlights. This process is mostly the same when cel shading for digital art.
This quick video by Micah Buzan Animation breaks down the color theory behind cel shading and its purposes so that anyone can try. In the video, there are lots of examples of colorful cel shaded animations and artwork shown as it explains how this differs from a more soft shading style.
Examples of Anime Style Cel Shading
There are a wide range of art styles that like to use cel shading. Anime art is often drawn with this technique. Most art drawn in this style uses layered canvases and special tools in order to achieve bold and dynamic color language. Looking at different examples of this shading style will broaden our understanding of the color theory and its application.
In this image below, the horror Vtuber Noctalon shows us a work in progress of their pngtuber character. They show off some of the cel shading techniques they are using on the avatar art. The use of these bold colors and lines makes the drawing look powerful and really stand out. They put a lighter color for edges of bones and feathers, and darker colors where the shadow would be strongest.
This stunning piece by Chan Chau is another perfect example of skillful cel shading. They mention in the caption how hard they have worked to develop this special style that features "hard lines and stippling."
OpenToonz is a free and open-source software for the production of 2D animation. This software has been used for many anime films that replicate a hand drawn cel shading animation in digital form. Studio Chizu's "Belle" in 2021 was created by animators that used OpenToonz for their pencil tests and remote work on the film.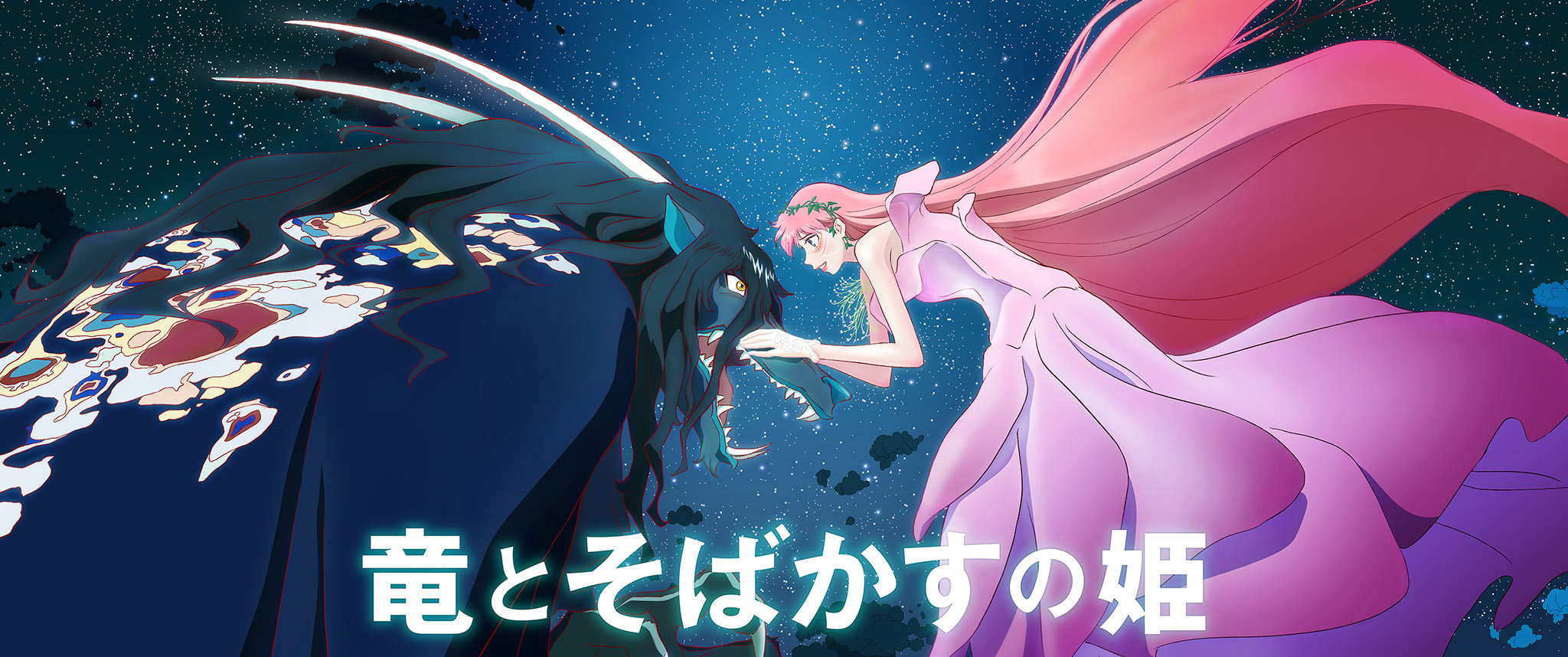 This movie blends 2D anime and other art aesthetics with modern day concepts of technology and highlights the emotional impact this type of art can have. If you watch the movie, or even look at some clips of its animation, you can see the creative ways the art uses color and cel shading.
Helpful Resources for Digital Cel Shading
These resources will be helpful for learning how to cel shade digitally. This can be applied for anime art and also other art styles.
Here's a quick video by BrianVasquezart that explains the process of cel shading in just a few short steps. They show their anime style and how they use dark shadows to create extra depth.
This helpful Tweet below from the EtheringtonBros Twitter account shows a step by step process for soft-cell shading by everblue_comic. This tutorial shows a lot of tips for using your colors to achieve strong and dynamic lighting. It also provides helpful techinical tips to make the process simple.
Also from the EtheringtonBros is this helpful sheet of skin tones created by spudfuzzart and lisalotdraws! This chart is a helpful resources that breaks each skin tone into three shades which is perfect for cel shading.
Finding an eye style you like to draw is also extremely important for capturing a vivid animated look. You can experiment with cel shading to create colorful and expressive eyes for your characters. This helpful demonstration from artist HelsitonLIVE shows how to color an anime eye with cel shading techniques. They also provide some technical notes on layer blending to enhance the eye shine.
Practice Makes Perfect!
Now that we've learned a lot more about cel shading and how to do it, it's time to practice these skills! There are a ton of imaginative ways you can use this knowledge as you continue to develop your cel shading skills.
This video by Manu Mercurial will give you the secrets to easily testing out different lighting techinques to push your cel shading to the next level. The tutorial explains in depth about how to think when coloring your work for animations and making comics!
The best thing you can do to improve your skills is to have fun and keep practicing! This is a technique that can translate into many art styles. Cel shading can be a fun and impactful way to experiment with new techniques while developing a strong understanding of color theory. This picture by GianmarcoLizzio shows their experiment in cel shading style after watching a tutorial video. The artwork is full of energy and the shading truly captures that anime style!
---
If you believe in supporting small teams with an authentic message and want to support our content, consider creating a profile over at UnVale and checking out our Discord server!