Drawing Resources: Clothing and Folds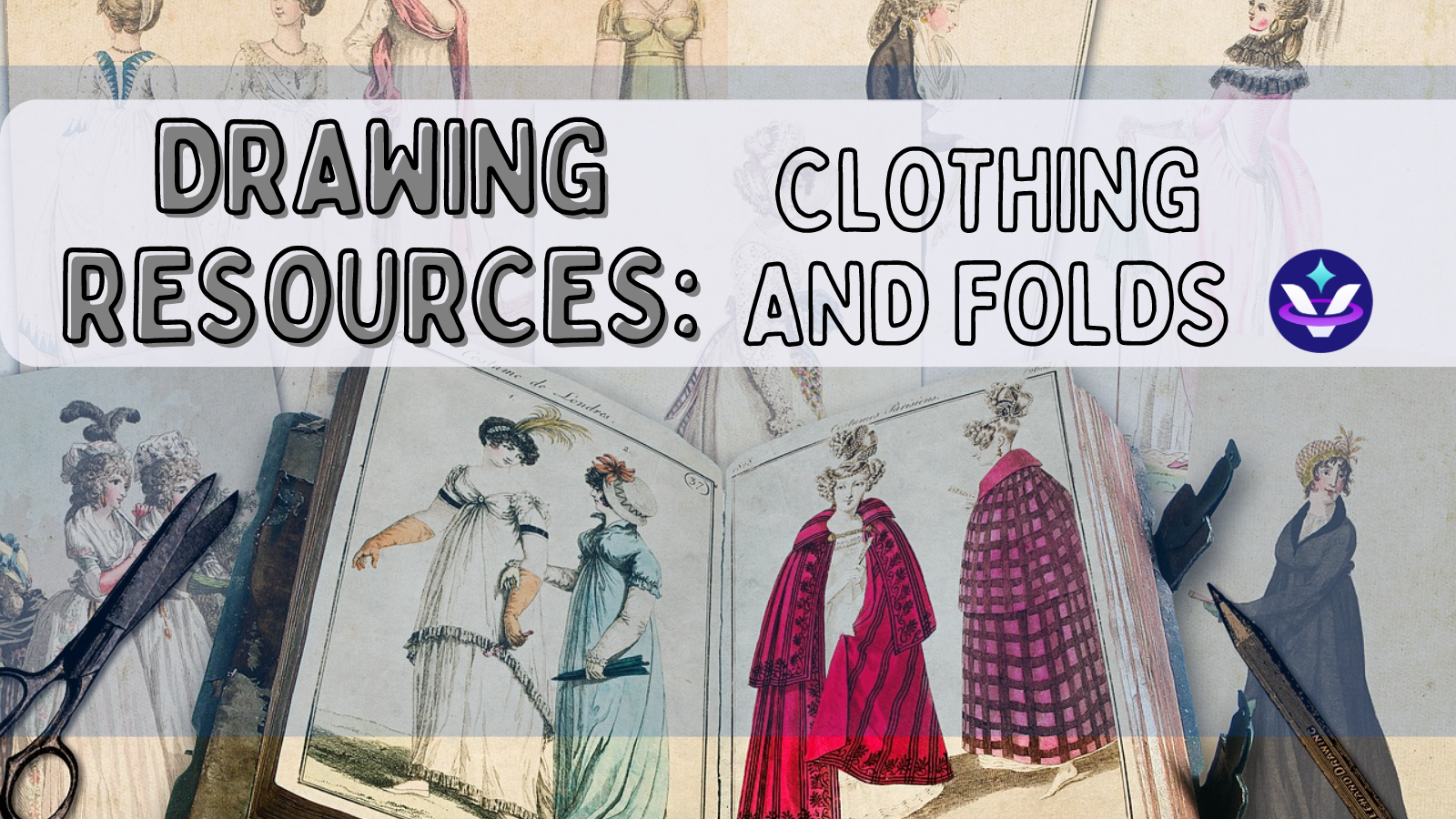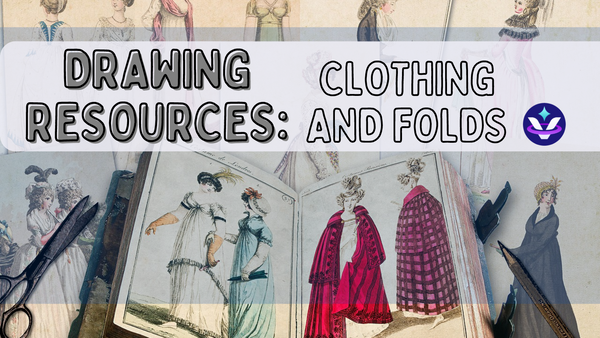 Take a look at these resources for learning how to improve at drawing clothing and folds. Studying these guides can help you develop a better understanding of the human figure and the logic behind the clothes we all wear every day. These observations and exercises will help you continue to improve your art work for years to come.
---
Drawing Clothing and Folds
When looking to understand the form and function of clothing this video tutorial by Draw Like a Sir is the perfect place to begin. In this guide the artist explains the characteristics of wrinkles and folds that are present while looking at the volume of a figure. The artist also provides a demonstration of these skills in real-time. Following along with this artist will help you begin to understand how to construct the clothes you want to draw.
These tips can be applied to realistic clothes as well as anime ones. In this video tutorial below artist Kooleen explains how to visualize the volume of clothing on a body. The artist then provides tips to help us understand how gravity and triangles can help you learn to draw different types of clothing in a variety of poses. This tutorial is helpful and easy to follow along with no matter your skill level.
Sometimes a subtle example is all it takes to understand more about the folds of clothing. This tweet below by miyuliart featured by the EtheringtonBros shows clear advice for depicting anatomical twists beneath the clothing. The artist uses subtle fabric pulls and creases to show that the character's arm is clearly twisted even beneath a very loose sweater.
When you're ready to dive even deeper into drawing clothing and folds consider checking out this extremely educational video by moderndayjames. The tutorial walks through a variety of clothing folds in great detail while providing tips on techniques for artists to practice. There are examples for accessories as well as different types of armor and how to depict it when worn on the body. There are also explanations for how to bunch fabric at different parts of the body with live demonstrations and extra notes included throughout.
---
Rendering Clothing and Folds
You can use an understanding of color, shape, and form when painting along with your drawing skills to help you render clothing of all types. These artists have developed educational tutorials to help you learn to paint detailed clothes.
Learn how to easily color clothes in Clip Studio Paint with this quick speedpaint tutorial by Naraka Artist. In this video Naraka shows us three different outfits and demonstrates how to paint the clothing details using limited color palettes.
This tutorial below by Inma R. is also made for Clip Studio Paint. This video is a guide for 5 different features of Clip Studio that can be used to render clothes more easily. These techniques are especially helpful for people who want to draw clothes in an anime or manga style.
You can also utilize layer effects like gradient maps found in digital painting programs to help draw unique styles of clothing. Holographic fabric is a great example and using this tutorial below from artist Sinix Design you can learn how to develop skills in a digital painting program to achieve the holographic look. The artist teaches us how to create our own gradient map and walks us through the process of using it to add depth to the holographic fabrics.
There is another wonderful tutorial for creating holographic clothing which was developed by the artist UpasanaS. Inspired by the previous artists' tutorial, UpasanaS decided to develop their own tutorial video made for users of the free painting program Ibis Paint. This video demonstrates accessible techniques for painting holographic textures and highlights the importance of drawing from reference for your illustrations.
If you are interested in learning how to draw more types of fabric consider checking out other videos from UpsanaS like this tutorial on painting metal armor. The artist shows their process for painting shiny metal armor in Ibis Paint and explains their thinking when shaping each layer of color. Following along with this tutorial will help you get better at painting armor for your own illustrations.
---
If you believe in supporting small teams with an authentic message and want to support our content, consider creating a profile over at UnVale and checking out our Discord server!