Free Resources that New Digital Artists Should Know About
This is a list of the most essential free resources available for new digital artists! Feel free to save this list for the future, and if you think of any other resources we should showcase feel free to reach out to us on Twitter!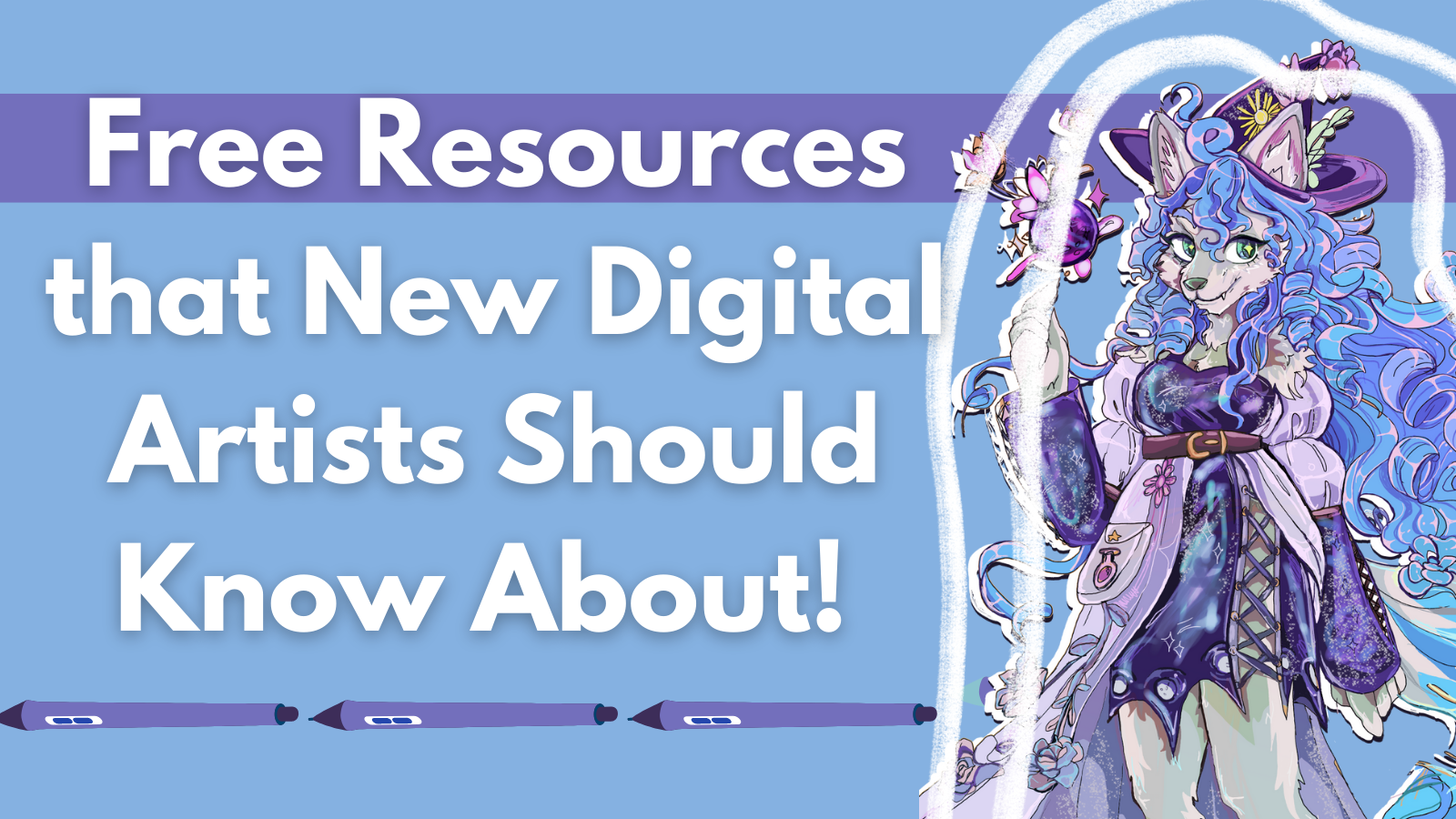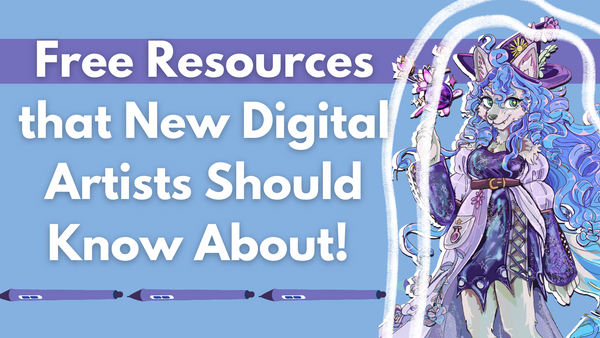 This is a list of the most essential free resources available for new digital artists! Feel free to save this list for the future, and if you think of any other resources we should showcase feel free to reach out to us on Twitter!

Though this list is meant to be especially helpful to new artists, they can be useful resources for creatives of all skill levels.
Getting Started
8 Fundamentals to Master as a Developing Artist - Start here to learn what fundamentals to master as you continue on in your journey. The article features tips and tricks from seasoned creators, as well as some drawing exercises to practice the skills.
Digital Painting 101 -  8 free videos introducing the basic concepts of digital painting from CTRL + PAINT. This set of videos is a great place to start if you are still learning the basics of working with digital painting software. These videos provide a basic intro into how to use a painting program and links to a free library of further learning materials.

Digital Painting Fundamentals (YouTube Playlist) - Proko has a ton of informative videos on YouTube. This playlist in particular is dedicated to the fundamentals of digital painting.
The video above starts the series with a really thorough explanation of digital painting that can be useful to artists of all skill levels. There are even some health tips and hand stretches demonstrated in the video alongside practical advise from an industry professional. The rest of the videos in their series continue to explore different fundamentals of digital art and offer further learning exercises.
---
Art Creation Tools
Digital Art Software and Collaborative Painting Programs
Digital Art Painting Programs

JS PAINT - A browser-based painting program similar to MS Paint that is made in JavaScript! Very easy to pick up and use, this program is fun and has all the basic tools you'll need to get started.
Piskel - Create free pixel art right in your browser! This is an approachable, online editor for making pixel art and animated sprites. It is open source, and there is also a downloadable version. Piskel allows you to export your creations to gif, png, and other popular formats.
Medibang Paint - A free, downloadable painting program with layers, custom brushes, and comic-making features. They also have a dedicated app, and there are many types of tutorials available on their website.
Krita - "A professional free and open source painting program" which features a custom brush engine and 2D animation tools. Krita has been in development for over 10 years, and, since it is open source, the community is always encouraged to continue improving it. Krita offers many built-in painting brushes, as well as the option to create your own.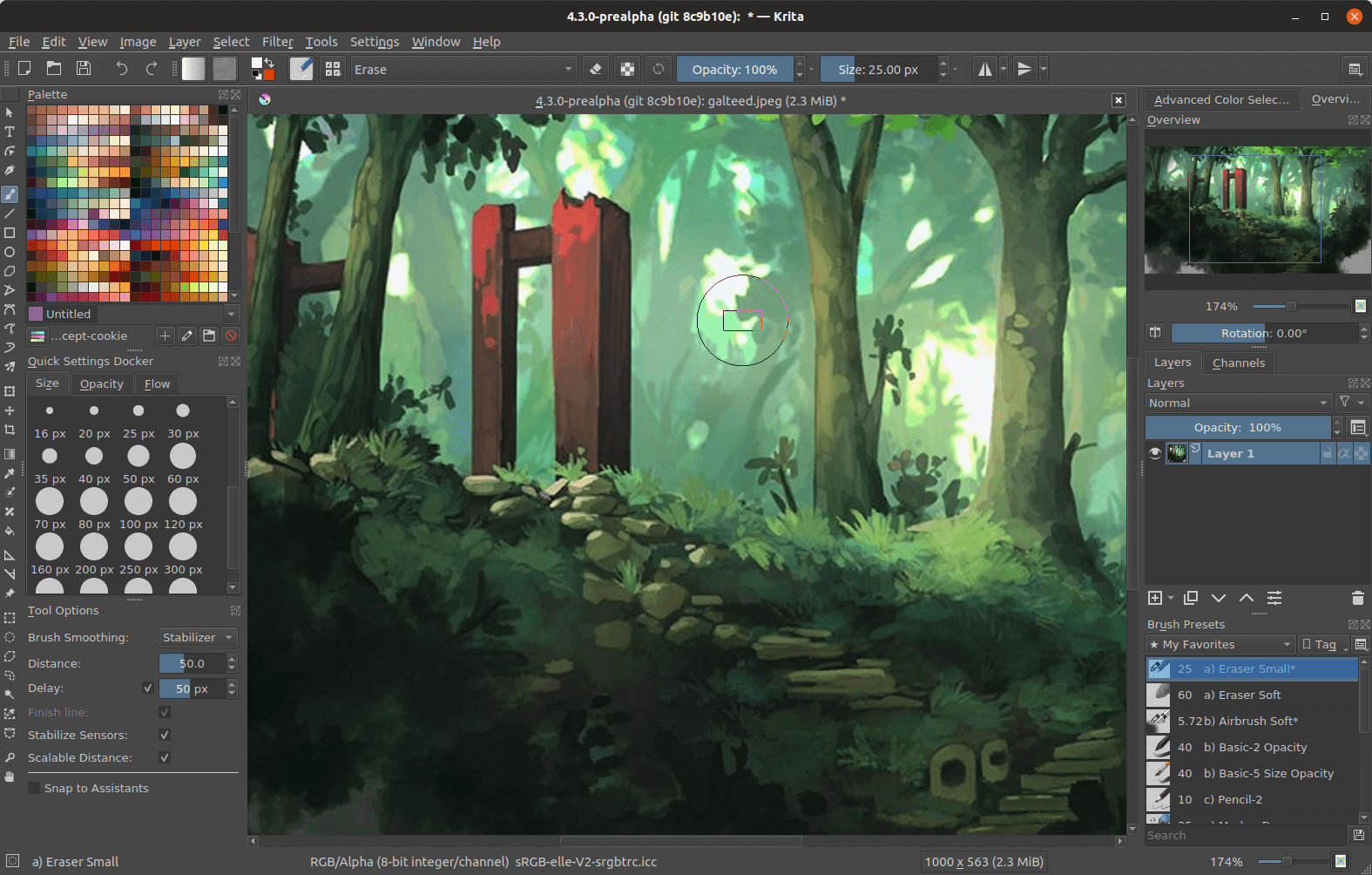 Collaborative Painting
Hellopaint.io - Hellopaint is a browser-based collaboration tool for digital artists. This platform allows you to paint with random people online by giving each user their own mini-canvas. You can browse popular group pieces being created in real-time and add to the drawing. It is currently in early beta, but you can still try it out on their site and also check out their Discord if you want to get in touch with their team or find out more about its development.
Drawpile - Draw together with your friends or followers on your own server! You may have to check your computer's compatibility, but this downloadable program offers the ability to create custom canvases with a passcode as well as to explore a handful of public drawing rooms.
Aggie.io - A collaborative painting software that allows you to paint in real-time with your friends in your browser. Creating a canvas gives you a custom link to share with other artists. You can use it as a sketchpad to brainstorm ideas or even to create full digital paintings. They feature lovely brushes and other helpful art tools.
Video
Veed.io - Veed is a free, browser-based video editor. The free version allows you to edit video and add different audio sources, including a text-to-speech tool. It's helpful for creating things like short promotional videos or musical intros.
Capcut - Capcut is a digital video editor with unique transition effects and an approachable interface. It can be used on the web and also has a dedicated app. Many popular artists use Capcut for filming TikTok and Instagram videos, as well as for other video projects.
---
Organization
Resources for Organizing Your Creative Life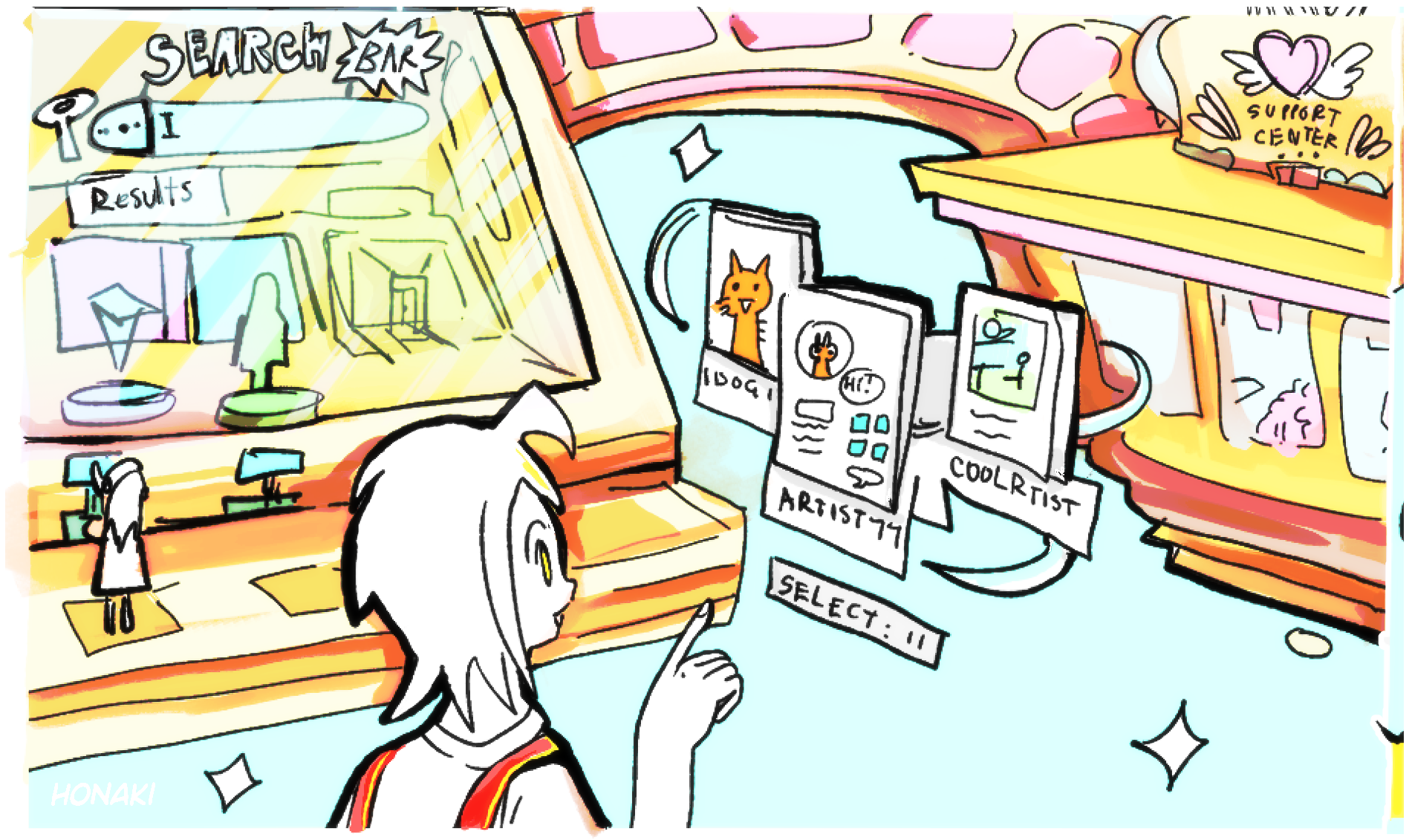 Trello - A kanban-style board that is great for organization. You can customize it and even add automation to many features. This can be used for whatever you imagine. Some artists use boards dedicated to brainstorming or developing ideas for stories and paintings, and others use it to keep track of commission status or project progress.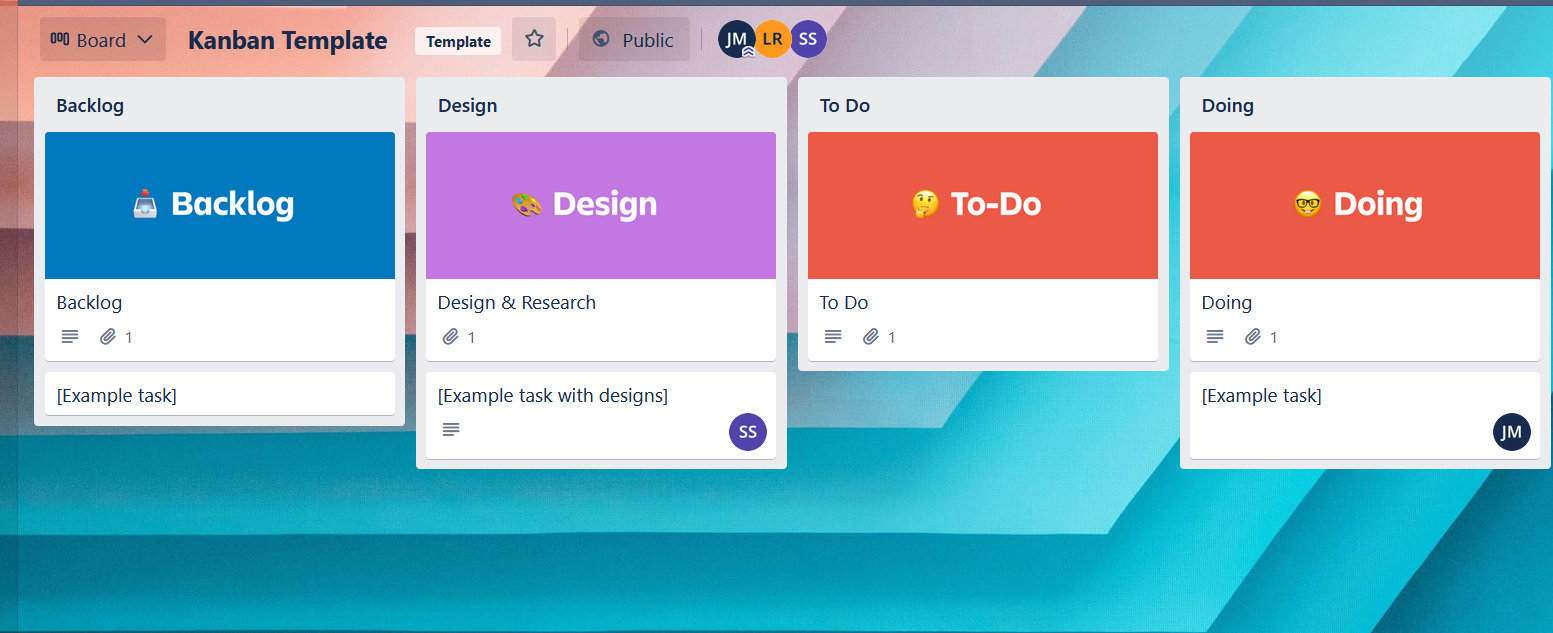 Miro - Miro is a collaborative, digital whiteboard. It's perfect for people of any artistic skill level, and comes with plenty of templates and tutorials. You can use this as a tool to brainstorm ideas and organize your digital workspace. This is also a great tool for sharing creative ideas collaboratively. The platform easily allows for things like walking someone through a storyboard or adding critiques and notes of simple changes to a piece of digital art.

UnVale.io - UnVale is an artist-focused commissioning platform built with inclusivity in mind. UnVale has a streamlined commissions process that helps artists decide on pricing structure and timeline, and it also easily facilitates communication between artists and clients. Using a platform like this can help you build up consistent client work, save time and energy, and keep your e-commerce options for your artwork organized.

Utilizing resources like these ones can give you the space to focus on other aspects of creating and minimize time spent in frustration.
---
Promotion and Networking
Resources for promoting yourself online and networking with other artists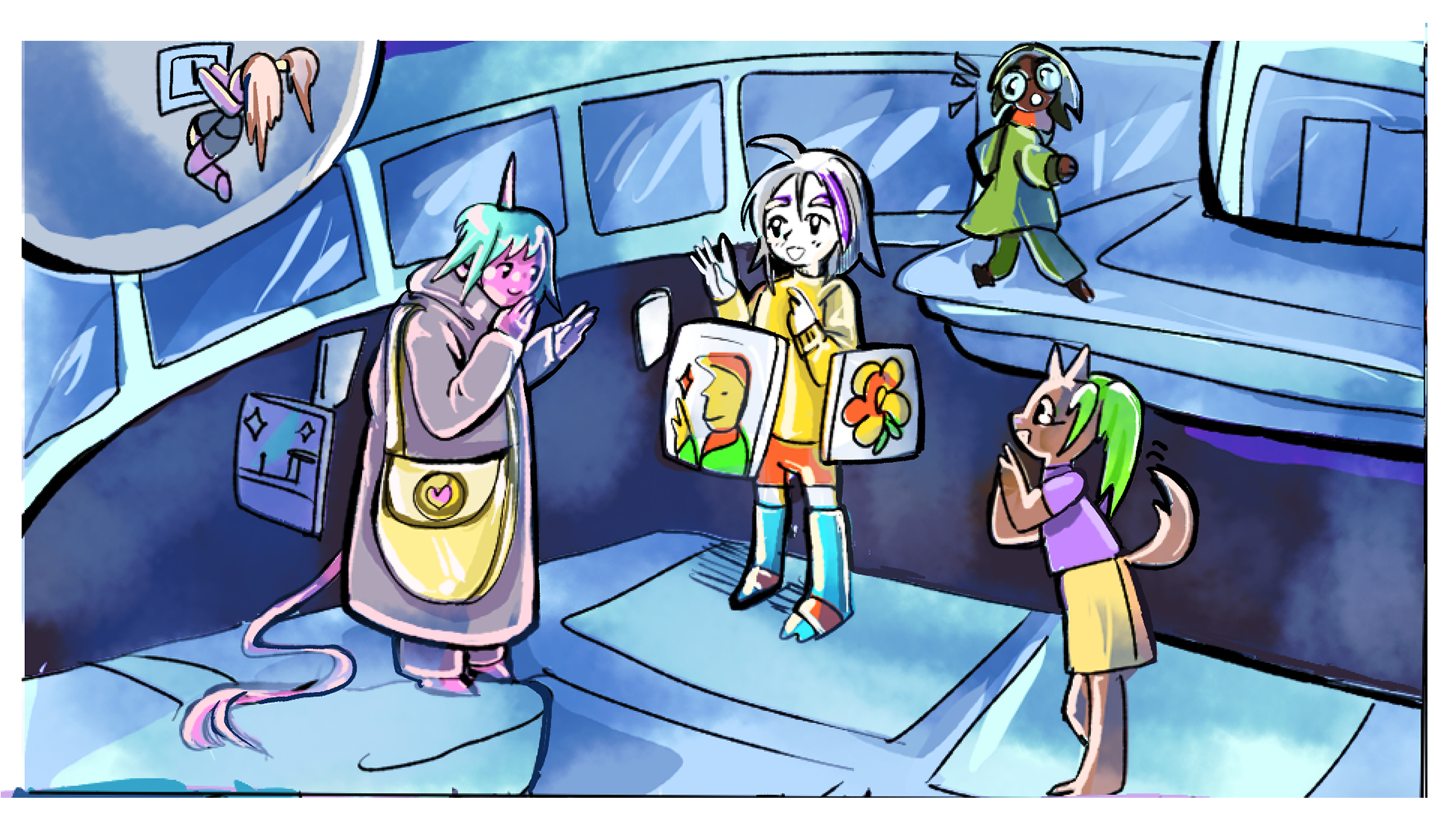 Social
Fundamentals of digital marketing - This is a free Google course on digital marketing. It features self-paced tutorials and video content to help you learn the basics of digital marketing and e-commerce. Completing the course will result in a certificate that you can take with you for future applications.
"Always Up-to-Date Guide to Social Media Video Specs" - This article by Alex York is exactly what the title states; a resource you can go to and always get up-to-date info on what video specs will work best for your desired platform.

"Always up-to-date guide to social media image sizes" - This article by Elizabeth Arens from the same site linked above provides resources for all the image specs for each social media platform.

Ducky_VT also created this amazing Twitter thread, linked below, explaining image ratios with an easy to use template example.
Canva - A tool for creating videos, images, collages, and animations with thousands of free images and really useful features. Canva is great for creating short gifs and videos for all kinds of promotion on social media. You can also use it to brainstorm or create things for organizing your thoughts. Here's an example of some graphics made with features in Canva: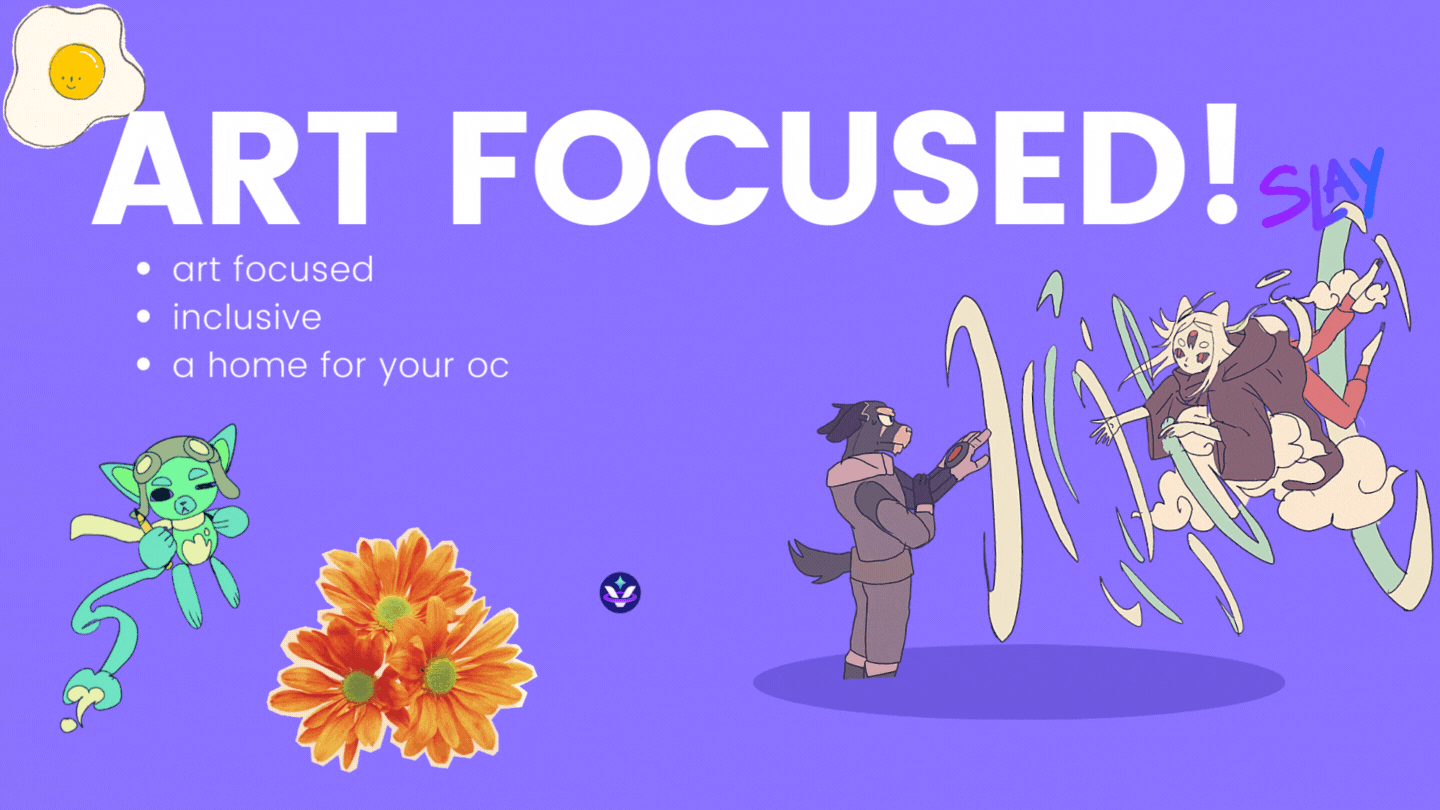 Kaomoji - Kaomoji is a library of cute Japanese emoticons--or Kaomoji! Kaomoji are artistically expressive keystrokes you can use in place of emoji for an extra flair. The website has a ton of great kaomoji organized by category and also explains a bit about the history of how kaomoji first became popular. They also have an app for android here. (⌒▽⌒)☆

UnVale Discord - We've talked a bit about our community before, but our Discord server is a great place to join for resources and networking with other artists. Here, you can get advice, post about commissions, and connect with an inclusive community through events or conversation prompts.
Vtuber Resources - run by the creator Faf, this site has tons of helpful resources for anyone wanting to get into vtubing online. Here you can find links from other creators talking about all aspects of vtubing, from character creation to helpful resources for setting up your streams. There are even links to some wonderful vtubers who regularly provide tutorial content.

Online Art Events
Artfight.net - Art Fight is an annual art trading game that starts on July 1st and lasts the whole month. Thousands of artists sign up every year to draw each others' characters in a themed, online art battle.  If you missed the window this year, it isn't too late to sign up and prepare for the event to come back again next year.
Game Jams - Game jams are fun, community-held events where people come together to create and (sometimes finish) their game projects. At all times of the year there are game jams being held with themes featuring all genres and game types. Usually there is no pressure to finish a project, and people can link up together for the duration of the jam. Being involved in an event like this can be a great way to build up your portfolio. You could work as a volunteer or possibly find a paid position on a small team doing artwork for a game jam and use that in your future portfolio. You can also find the opportunity to connect with other artists and creative individuals in that industry with similar interests.
#Portfolioday - This is an event that primarily takes place on Twitter; portfolio day happens multiple times a year and gives creatives an extra chance to boost their work. Read the toggle below to see an excerpt from the official site hosting portfolio day for info on how to participate. The calendar found on the site indicates when the next portfolio day will be.
"How do I participate in Portfolio Day?"
"If you are an artist looking for work around the time of the current #PortfolioDay, compose a tweet that includes the following:
A short intro.
The kind of work you're looking for.
Relevant experience.
A link to your portfolio.
A way to contact you.
Add the #PortfolioDay hashtag! Very important!
And attach 4 of your strongest works!"
-an excerpt from portfolioday.art on how to participate
Making a Website
W3 Schools - This is an online resource for free tutorials to learn all the fundamentals of being a web developer. Learn HTML, JavaScript, Python, and so much more. They even have a game and many exercises to try out.
neocities.org - Create your own website in HTML with zero ads! There are a ton of example sites made by artists and other creatives to browse if you need inspiration. This can be a great introduction into creating your own website.
carrd - Carrd is a simple repository for making free and responsive one-page sites. Many artists like to use carrd to host links to their works on other sites, like a link to their commissions on UnVale followed by a link to their YouTube tutorials after.

---
We hope you enjoyed this list of free resources for digital artists. If you believe in supporting small teams with an authentic message and want to support our content, consider creating a profile over at UnVale and checking out our Discord server!