How to Create Your First Original Character
Creating your first original character is an extremely personal and powerful experience. It can be a ton of fun while letting you learn a lot about yourself and what sparks your creativity. You can then open the door to exploring character art, roleplay, and other fun interactions with your OCs!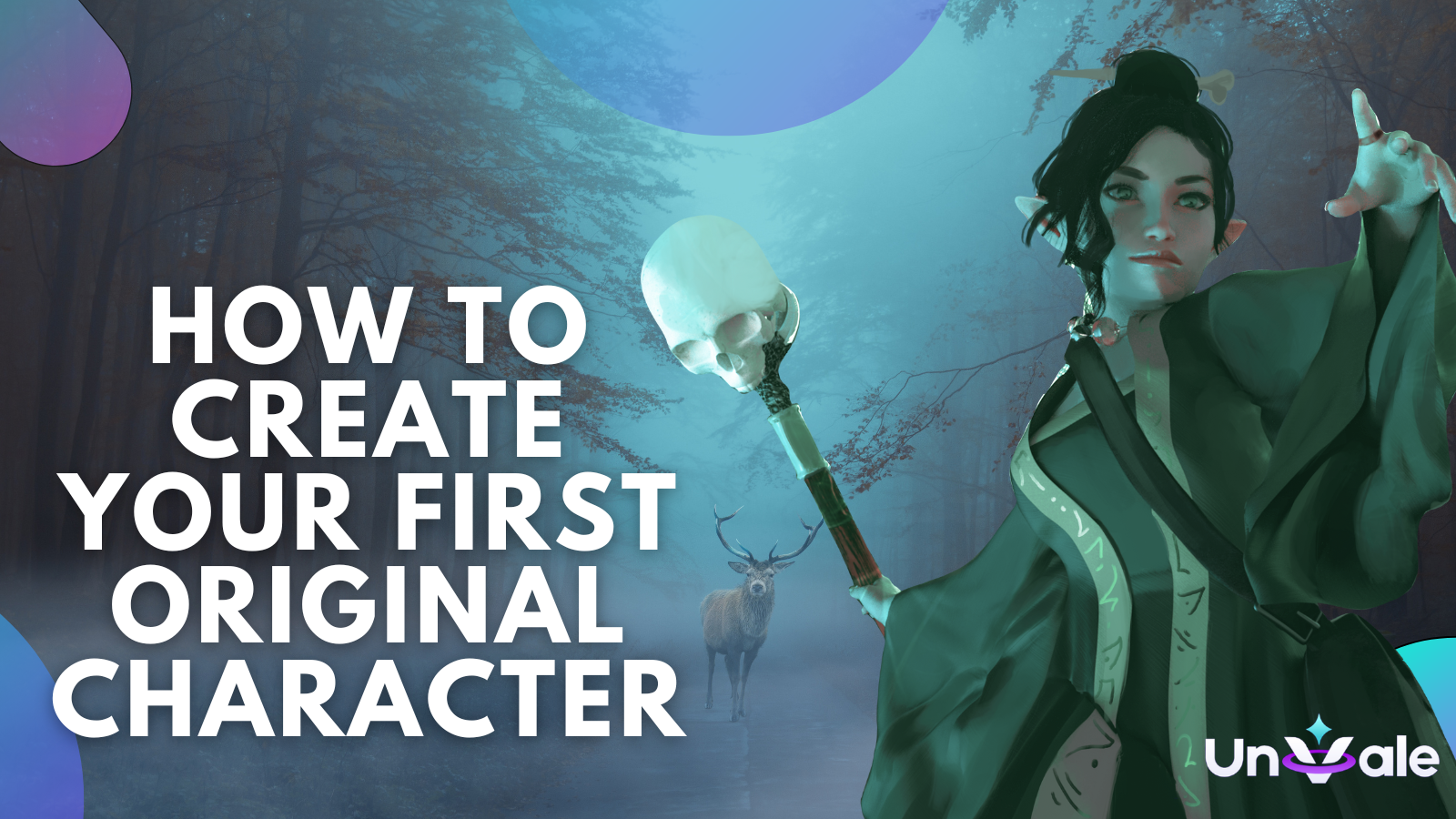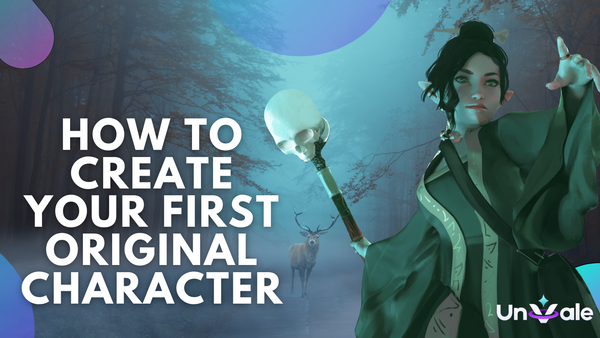 Creating your first original character is an extremely personal and powerful experience. It can be a ton of fun while letting you learn a lot about yourself and what sparks your creativity. You can then open the door to exploring character art, roleplay, and other fun interactions with your OCs! Creating a story for your character and gathering reference images that help convey your vision will allow you to develop an authentic connection and truly express yourself in the real world and online.
Understanding more about who your character is and how they can become an extension of yourself will allow you to create any kind of character you could possibly imagine!
---
How to Conceptualize your Character
Creating original characters is an amazingly fun aspect of the art community that opens us up to new opportunities.  There are endless options for what counts as an original character as well as their customization. Come up with a basic concept for your character and have fun trying out the process of coming up with ideas. Thinking of an alternate version of yourself is often a great place to start when conceptualizing your thoughts. Experiment with different concepts, like what you would look like in another world or with fantastical features, to find what resonates with you. This is a fun and fluid process that many people use when first creating a character.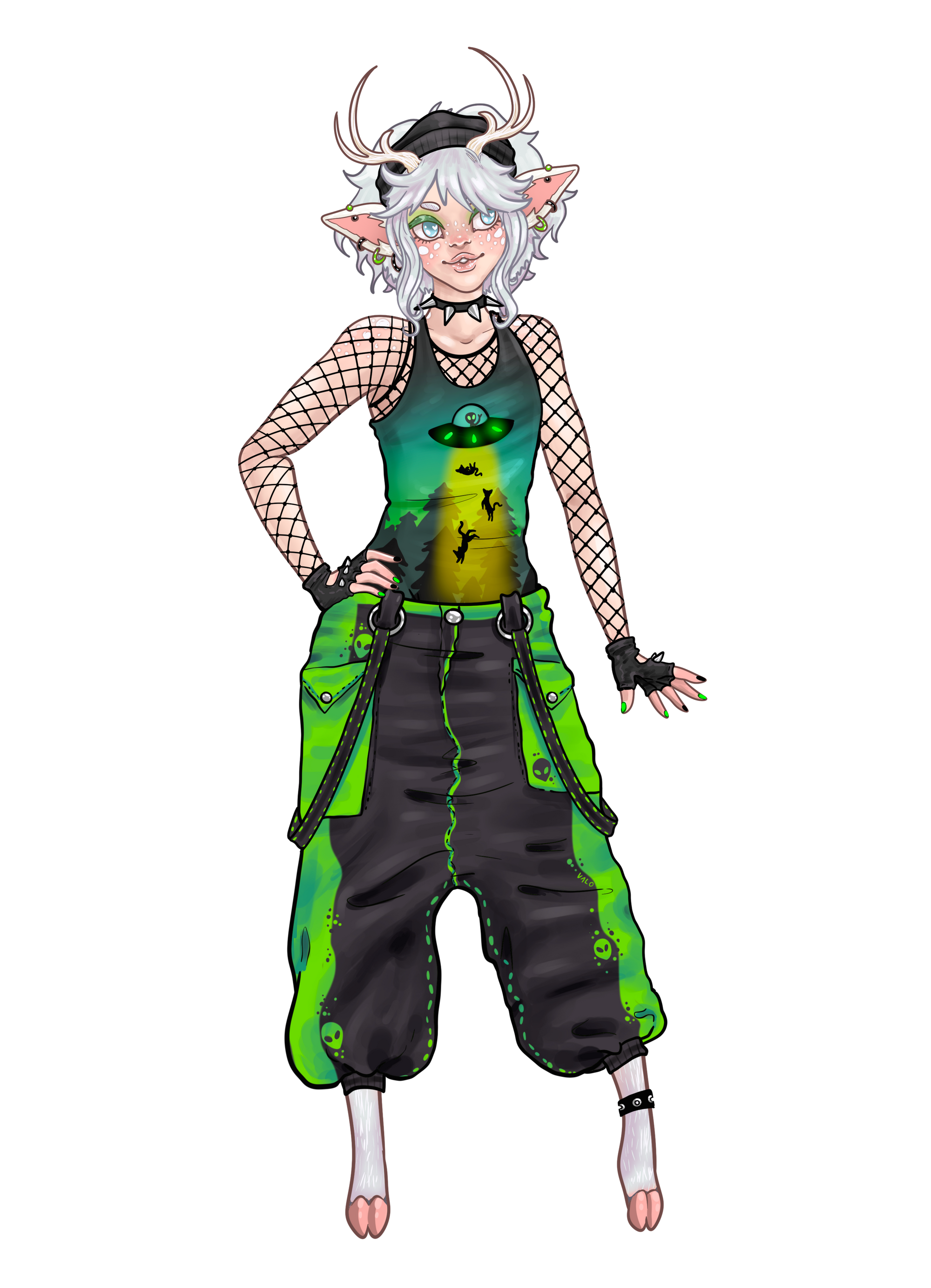 In the online world, people can use their favorite characters to represent themselves in different forms; much like how the character above, a deer named Max, represents the artist Valo on UnVale.
Using their love of creepy-cute fashion and some reference material, Valo designed their own unique interpretation of themselves in the universe of UnVale. When designing Max, Valo thought about the personality they wanted their OC to have and incorporated it with their love of fashion and nature. They chose a white deer, typically very gentle and docile, and contrasted it with the bold colors of harajuku fashion. Characters like this one are engaging and an essential part of telling stories while still very personal to their creator.

There are many things to think about when conceptualizing your character and writing down some things from this list will help you solidify your vision.
Conceptualizing your OC
These are a few things to write down and think about when initially conceptualizing your OC:
What is this OC for? (ex. an animation, a story, just for fun, or a Vtuber design)
List their name and any nicknames they may have as well as their pronouns
What is my character's personality like? How do they act towards themselves and others?
What are their basic physical characteristics? (species, general height, age, eye color and a basic description)
What shapes may make up their design?
Are there any key inspirations for this character? (ex. an animal, another character design, color palettes, stories)
Are there any traits that my character shares with me?
How might my character differ from me?
Does my character have a theme or motif behind their design?
Is my character flawed, and what might those flaws be?
Do they have any notable traits, quirks, or powers?
Now you are gathering a solid framework for your first character. This info can be used to start developing a story or artwork and other visuals. You can start concept sketching like Valo if you are an artist or continue exploring concepts further. To dive deeper into developing and creating characters like this one, we can also  utilize some reference tips from other artists, like this video linked below.
This video is a deeper look into how the artist Ross Draws develops and designs their own original characters! Showcasing a variety of different design styles, Ross discusses in-depth lore behind his own original series of characters and what led to the decisions that helped create them. We encourage you to experiment with some of these thoughts as you begin brainstorming ideas for your OC and their backstory.
We can communicate meaningful thoughts about ourselves and our experiences through our OCs. Using your own original characters you can tell stories and create magnificent works of art; you can connect to artists and their works online, get commissions of your OC, and even use the characters for marketing or in DnD campaigns! Many popular artists have created original characters that are frequently drawn and beloved by their communities!
Developing a Story
Developing a story for your OC can help you finalize their design and add depth to their world. We are all built in part by the stories we choose to share and develop. Your character can learn and grow based on your own experiences or experience hardship and strife in their own time. As you learn, you can change your character and dive deeper into their motivations, background, and other elements of their world.
It can be helpful to start simple and write down a few aspects of your character's short story. Think of it like creating a sheet for a DnD character, but it can be in any universe you like and as detailed or short as you choose. List off their attributes, traits, and any quirks they may have. Organizing your thoughts will help solidify your OC and make it easier to communicate about them to others.
Writing Your Story
Thinking about and answering these questions will help you develop your character's story. Thoughts like these can become a springboard for finalizing your character design and using them in further content:
Where does my character come from? What is their "world" like?
Where does my character live?
What motivates my OC?
What are their short and long term goals (if any)?
Does my character have a job, skill, or profession?
What is my character's role in their world and how do they feel about it?
Does my character have any connections or close relationships in their life at the beginning of their story?
How does my character react in everyday situations?
Has my character faced any specific challenges in their life already?
What challenges might my character face in the future as they continue to grow?
Are any of my character's traits, physical or otherwise, inspired directly by their story?
These thought-provoking questions will help you solidify your character's basic story and motivations. If you haven't decided on visuals yet, you can use this to communicate more about your OCs personality and find inspiration to finalize their design. You could also easily translate all of this into something like a DnD campaign and play a oneshot with your character. This creates a basis for further exploring interactions between your character and other people's OCs.
You can also create characters with lore like this that are entirely inspired by specific media like your favorite anime, or develop a world entirely from scratch for the character to inhabit through this process. The possibilities are only limited to your imagination and your drive for creating stories.
Here's a really helpful Wiki-How article titled "How to Create a Fictional Character from Scratch"  which easily highlights 13 steps to use for further developing and embracing your character. The article walks you through the process of defining the unique character and its traits. They say it is vital to "feel your character, and put yourself in his/her/its shoes. Sometimes the best characters are created from your own ideals, character, flaws or strengths, and those of family members and friends/foes." In doing this, your character starts to become an extension of yourself and you can further embrace and develop them as a creative outlet.
This video above, also from the wonderful Ross Draws, gives 5 tips for character design that also provide some really helpful insights on developing story.
Your character doesn't have to be YOU, but you can use many aspects of your likes, interests, or characteristics to influence its lore. You could pick something specific like a fruit, or a unicorn, and make that the basis of your whole character's story and world! It can be an extension of yourself or nothing like yourself!
By thinking this way you can really focus on finding the elements of your character that resonate the most with you; combining unique colors or references to something personal to solve a problem or express something specific will also result in compelling characters!
Finding Visual Reference
Visual references are an essential part of developing and designing characters. Whether you are drawing your own character from scratch or commissioning an artist for help, having visuals ready will ease the process and ensure the design conveys what you really want it to. Even if you are just getting started there are a lot of simple things you can do to gather visual references for developing your OCs.
Defining your Character Visually
Define these visual aspects of your character as you continue to gather reference material:
Does my character use a specific color palette?
What cosmetic traits does my character have based on their backstory or other lore (if any)?
How does my character style their hair and makeup, if they do at all?
What are my characters hair and eye color?
Is the design of my character inspired by any specific movements in fashion or art?
What kind of outfits would my character usually wear? What would they never be caught dead in?
Does my character draw inspiration from any historical periods and if so, which ones and why?
Do any aspects of their overall design serve a specific function?

This framework will help you while you are gathering references. This can be a go-to for you to create your OC and can also be shared with artists so they can interpret your character. As you try out new concepts, think about everything we've learned so far and what you really want your OC to look like.
To find color palettes you can use a neat tool called coolors. Coolors generates color palettes that you can easily use to begin creating your character. You can also upload a picture that you like and it will pull the colors out of the photo for you to use as a palette!
Here's an example of a color palette we pulled from the site that we would use for designing a nature themed OC.

Once you have your colors and reference materials it can be extremely helpful to create a collection of all the images you have gathered. Something like Pinterest would work as well as a moodboard or a customized Google document to which you can always return. Everything that makes you think of the character and its aesthetics can be stored here. You can save examples of their outfits and flesh out each of the different elements of their visual appearance. Here you can save credited designs from other artists and any other visual elements that stand out to you.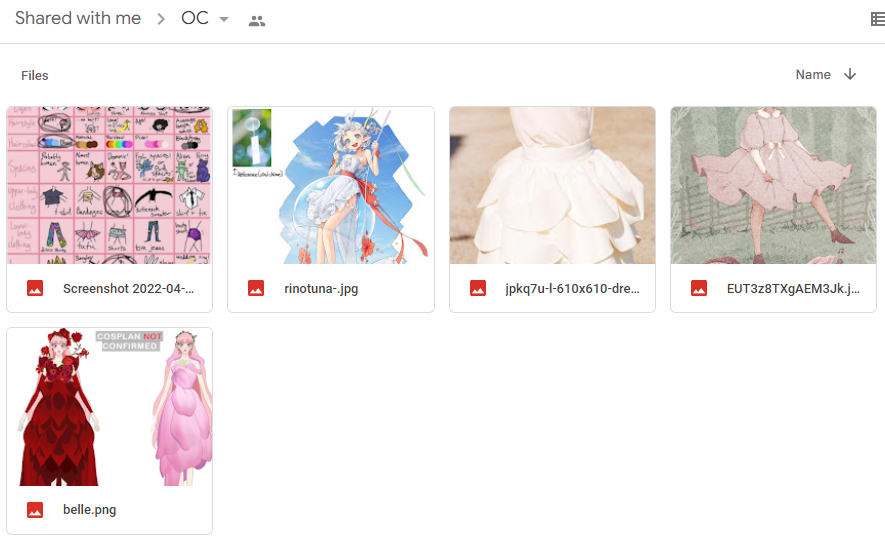 This is an example of the Google Drive and the visuals used to create one of our team member's own OCs, the lovely Harumi. Harumi is a fairylike creature who runs the Marketing team at UnVale and loves the Bee Movie. Together we walked through the process of creating a character based on her answers to her story questions and these visual references.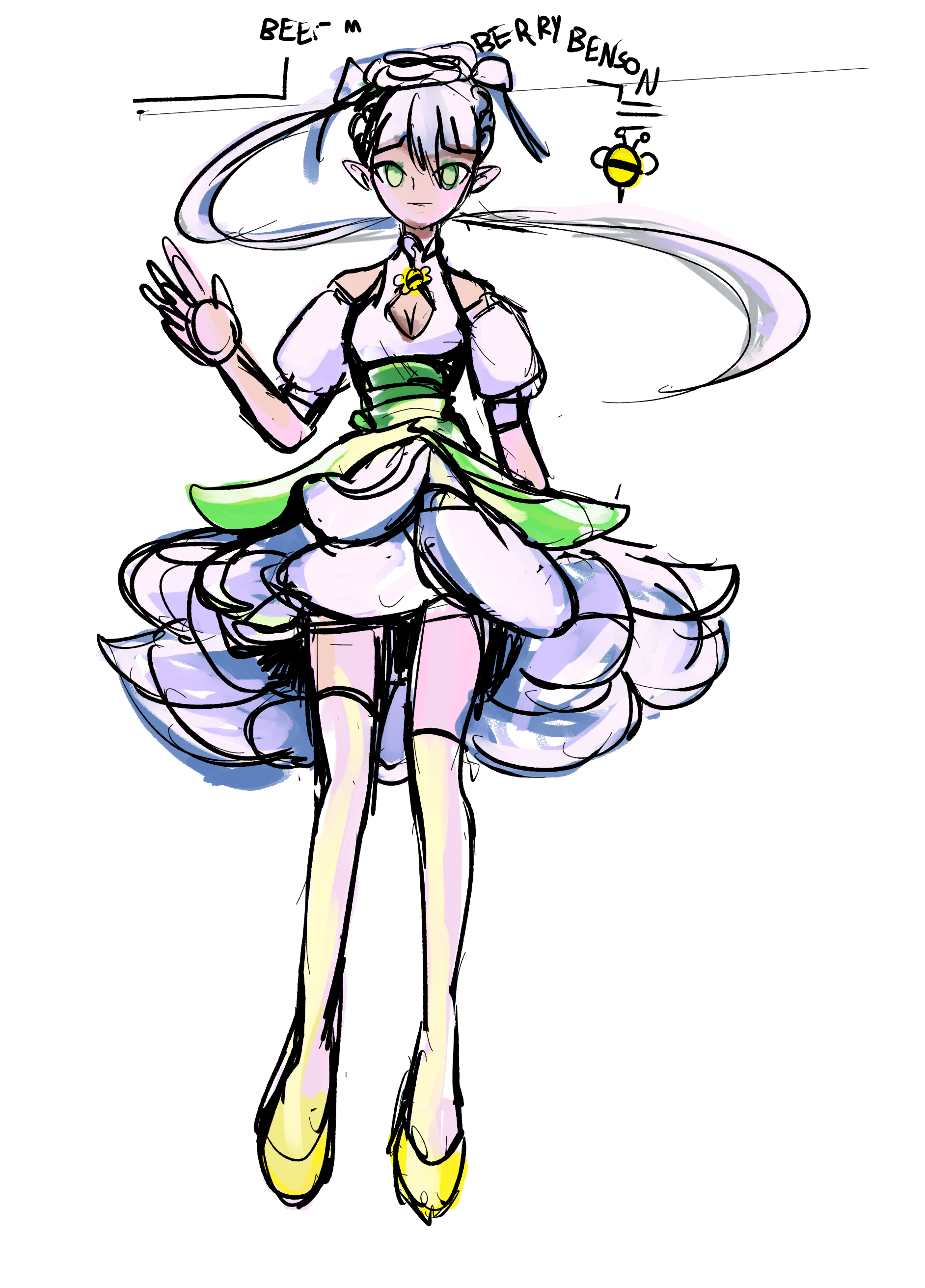 Focusing on developing story and visuals that inspired Harumi's owner allowed the character to blossom. The end result has an authentic touch which makes Harumi's character feel alive and exciting!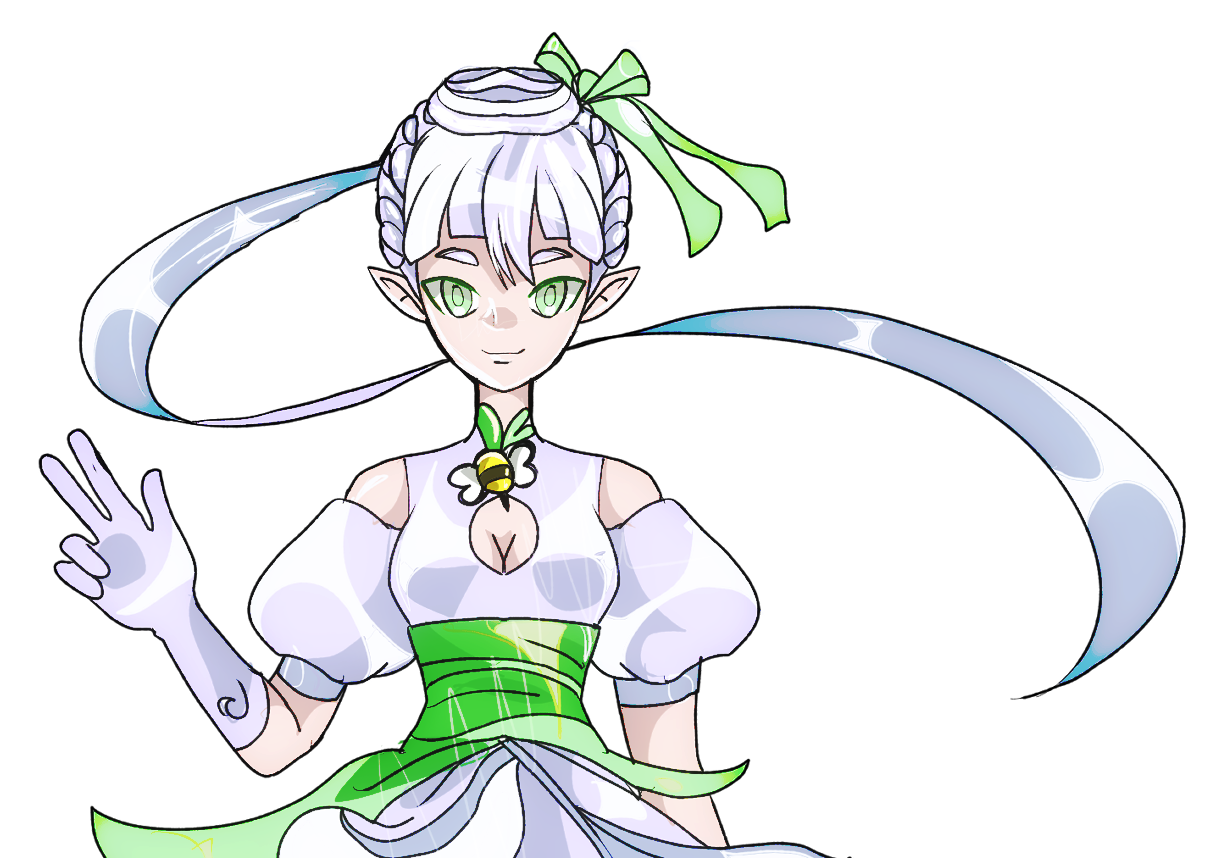 This character is truly unique and blends visuals selected by our teammate with the things that inspire them. Harumi's design encapsulate elements of nature, fairytales, and cartoons. You can create your own character very easily following a similar process!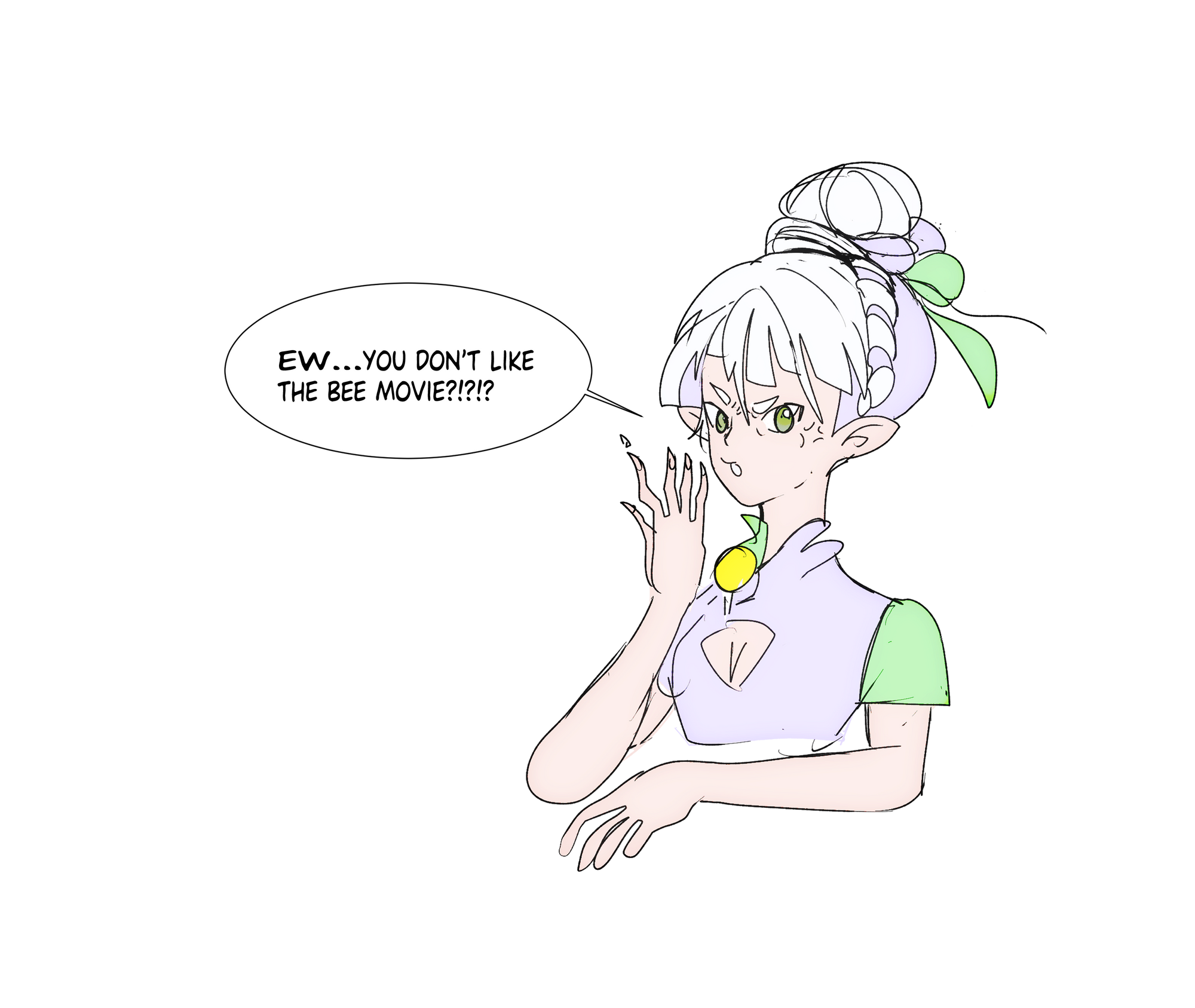 Putting it all together
Owning and creating artwork of your original character is one of the most amazing feelings. Characters that you love and designed will be fun to draw for yourself, and you'll also be able to commission tons of wonderful artists for artwork!
There are many ways you can put everything together and have fun with your new OC! You can continue to write original stories involving your OCs and make fanart of them. You could use them to play games like DnD or Pathfinder. You can also draw tons of art involving your OCs and what makes you happy.
They can interact with other peoples' characters, too. Joining roleplay groups is a wonderful way to develop your OCs! Many artists use social platforms like Discord or even Instagram to find these groups. This branches out into other niche communities like custom adoptable characters and species that are created by other artists.
DnD is another form of roleplaying you can do with your OC but with a bit more structure upfront. As we mentioned in the story section, these characters you create would easily work in a DnD campaign with your friends and lead to many adventures.
You can also use UnVale to find lots of wonderful artists to draw your original characters and put everything you've developed together. Here are some wonderful artists who do character illustration and would be awesome to work with.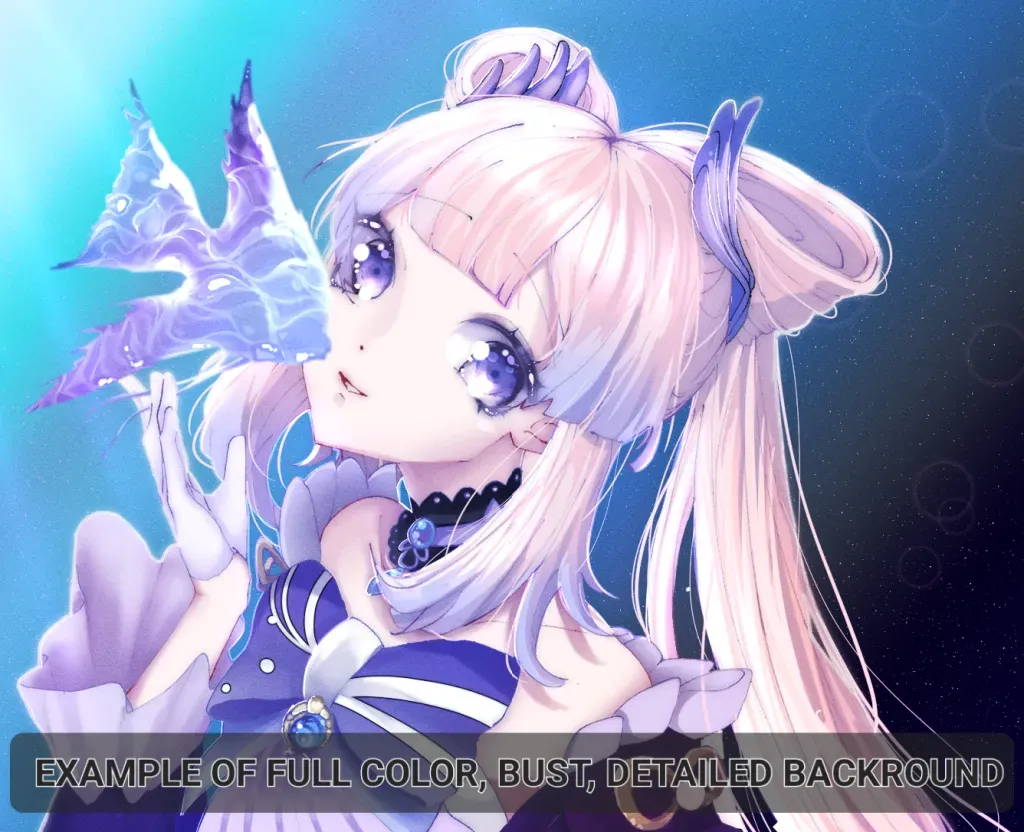 Hira - Chan's Artist Profile
Hirari on Unvale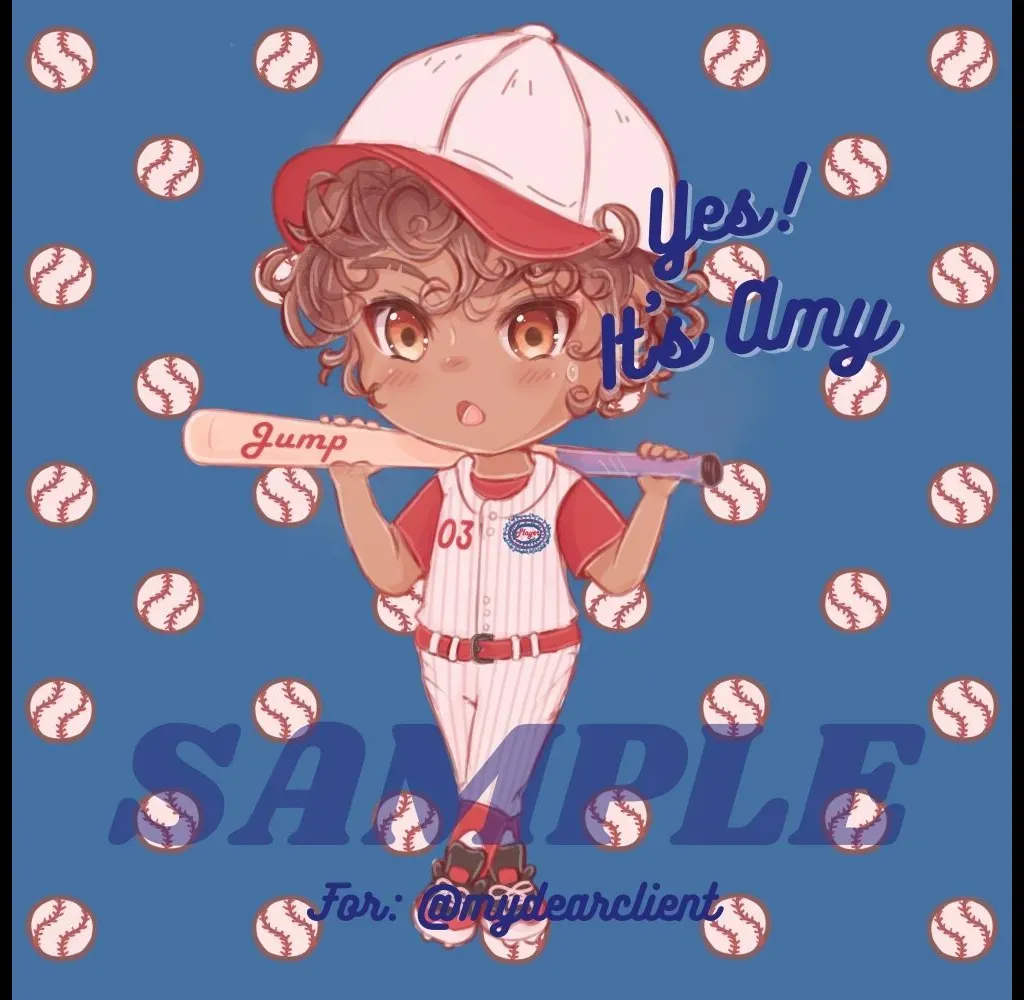 YES!it'sAmy's Artist Profile
Amy on UnVale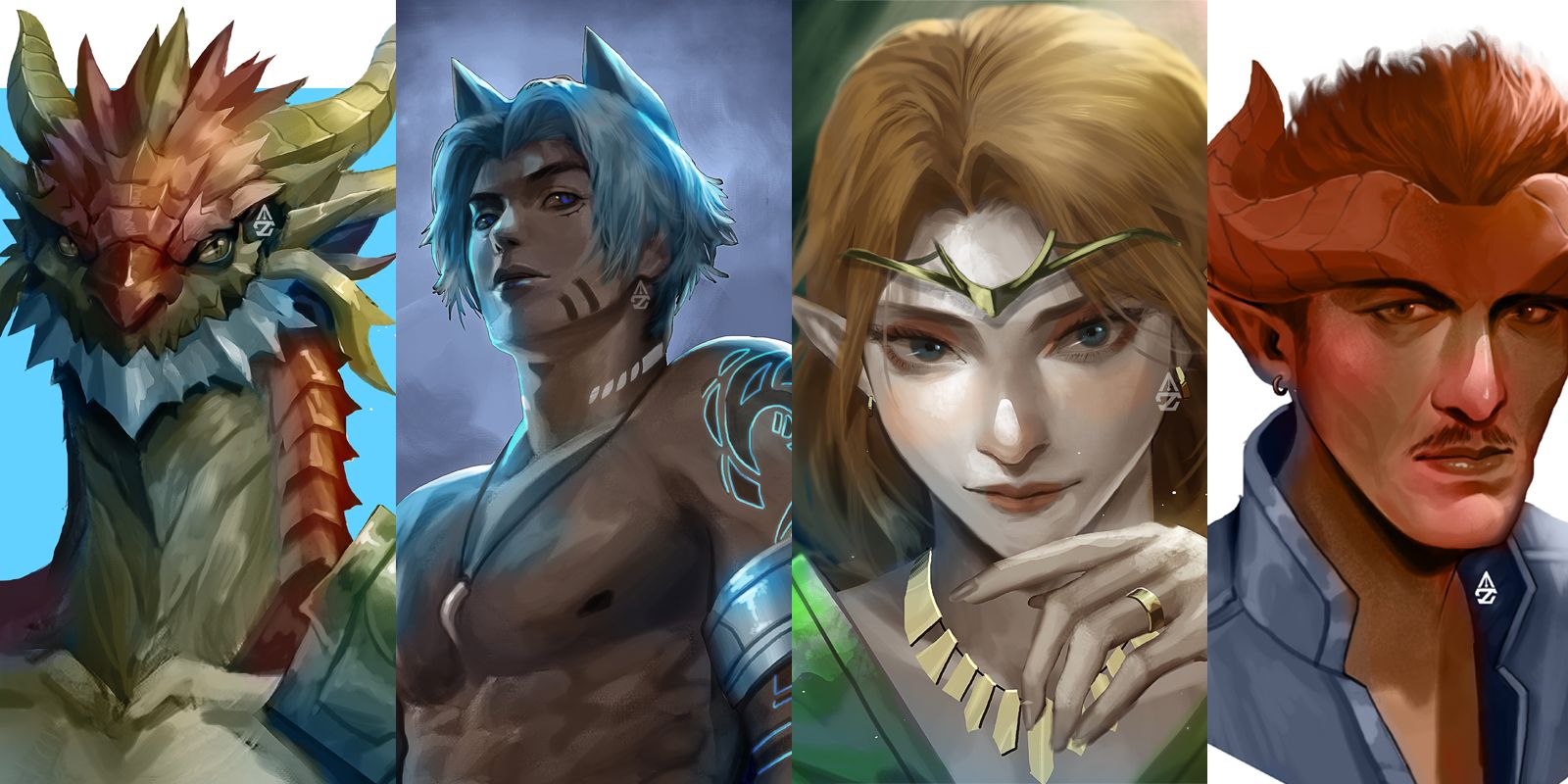 ArtofZ's Artist Profile
Artofz99
These works could become assets for a DnD campaign or the debut outfit for your Vtuber. Working with an artist and providing them some visuals and story can help you create a unique character with lots of heart and a unique style.
You can turn your character into a Vtuber and commission artists to help design covers for videos or custom stream overlays. Your character could be on the cover of a comic, or even made into pixel art for a game by one of these wonderful artists.
You could also try learning how to draw your own characters and have a ton of fun doing so! Then they can be in your own style and you can change them as much as you want very easily. You can also continue to implement the skills you learn into their design as you grow.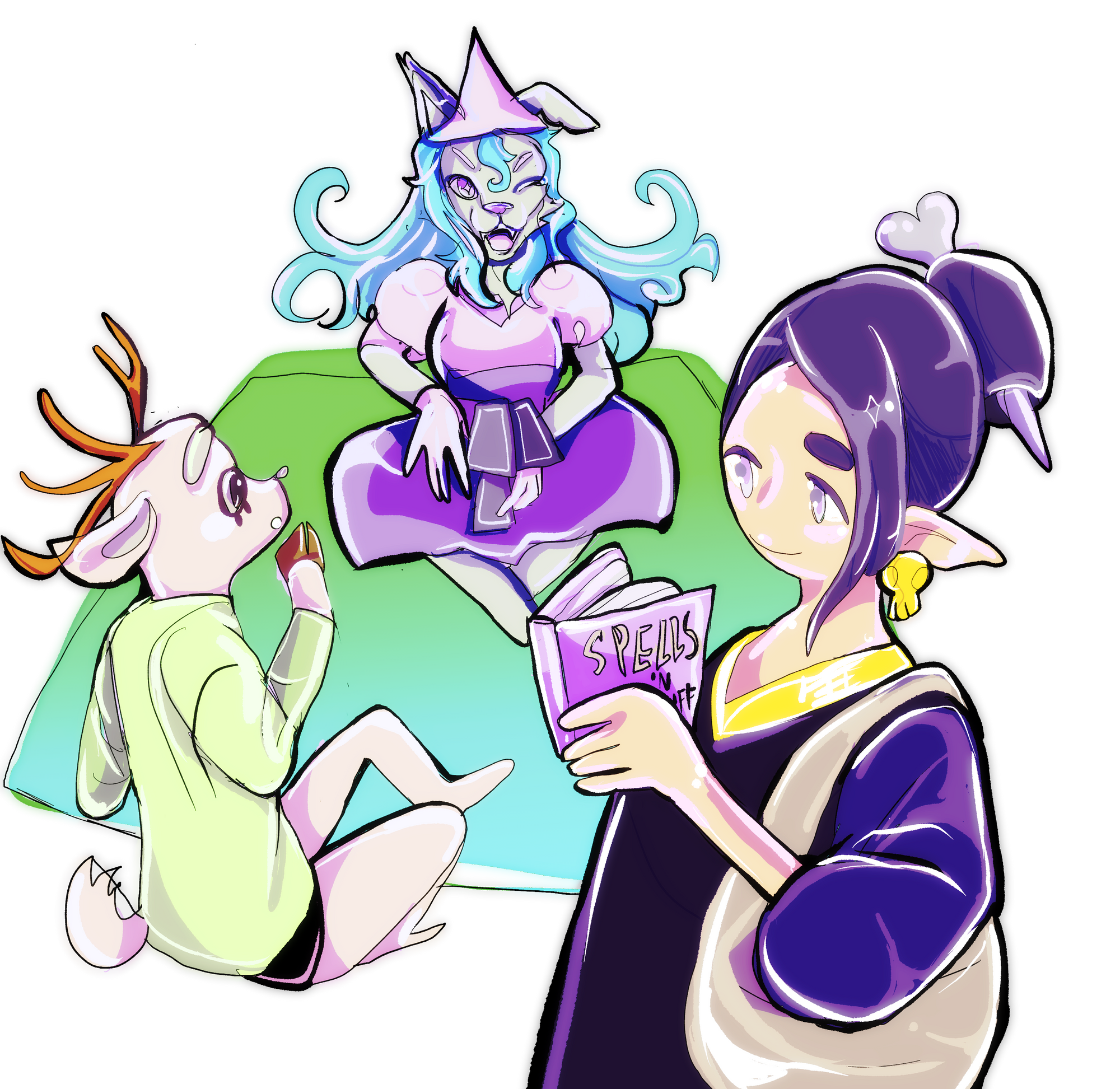 Here's a piece I drew of some of our UnVale team's OCs hanging out and having a picnic! Fun OC interactions are a great way to motivate yourself to draw more.
---
On our Discord server, you can join in on the UnVale community and talk about your new OC! It's a great way to network with other artists and develop real connections for you and your character. You can probably even find other ways to become involved and get new inspiration for character ideas!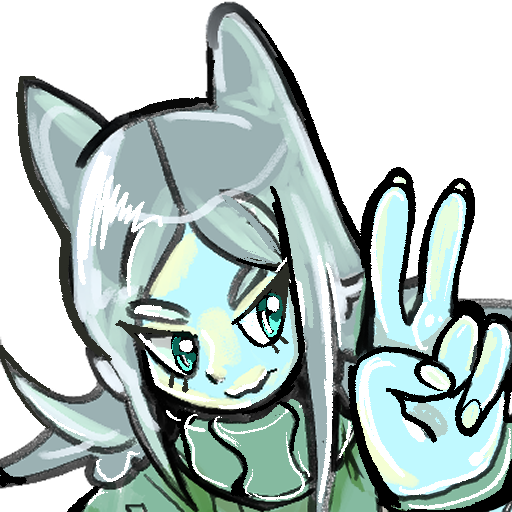 Here's my own OC Aerora and my representation here at UnVale. Developing an original character is a fun way to authentically express different parts of who you are. All the things that inspire you and how you choose to interact with the world can help to inform the creation of your character and their story.
We would love to see what kind of characters you create next! Feel free to reach out to us on Discord or Twitter and show us your wonderful works as you continue to explore the world of UnVale.
---
If you believe in supporting small teams with an authentic message and want to support our content, consider creating a profile over at UnVale and checking out our Discord server!