Terms of Service Update
Hello there! We've updated our Terms of Service. These new terms take effect today, June 22nd, 2023.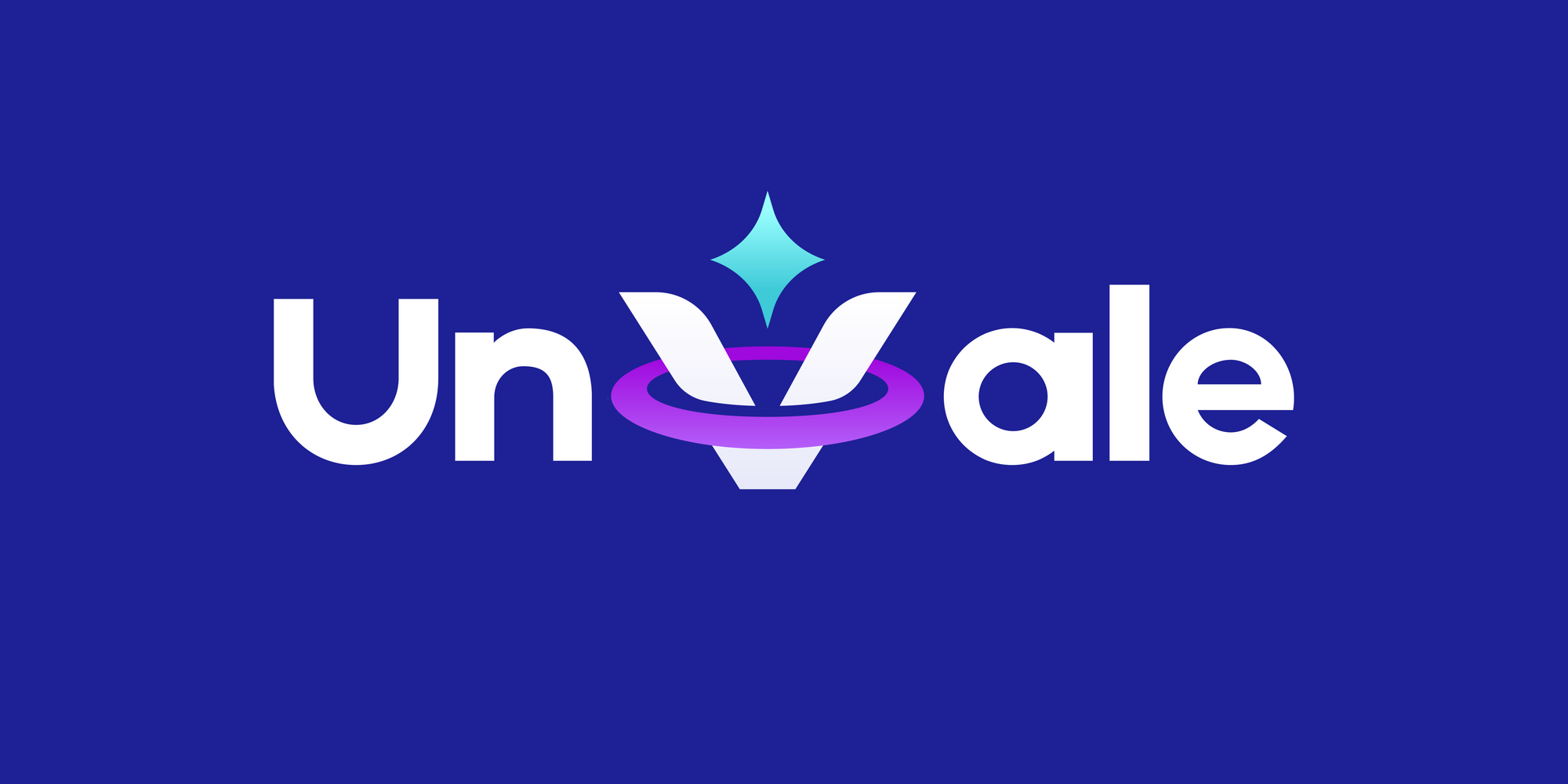 Hello there! We've updated our Terms of Service. These new terms take effect today, June 22nd, 2023. Read on to see a summary of the changes.
We changed the age restrictions on our platform to allow users 13-years-old and up. This was previously set at 18-years-old and up.
We removed a line in our Terms of Service that said you needed to use your full name on your profile, and we've replaced it with: You will not misrepresent yourself or anyone else.
You may view the full text of the updated terms on our Terms of Service page. If you are an UnVale user, you do not have to do anything to accept these terms. If you do not wish to accept these terms, please submit a ticket on our Help Desk to have your account deactivated.
UNVALE TERMS OF SERVICE
Last update: June 21, 2023
The following terms and conditions, together with any documents they expressly incorporate by reference (together, the "Terms of Service"), represent a legally binding agreement between you and UnVale ("UnVale" or "us") and govern your access to and use of services available on www.UnVale.io (the "Site"), including any content, functionality and services offered, whether as a guest or registered user. If you do not agree to all of the Terms of Service, you may not use the Site.

1. Acceptance of Terms of Service

Please read these Terms of Service carefully before using the Site and using the services available on and off the Site provided and managed by UnVale. By using Site, you accept and agree, and agree on behalf of any entity which you represent, to be legally bound and abide by these Terms of Service and our Privacy Policy, the Payments and Refunds Policy, and Acceptable Use Policy, or other policies we may adopt from time to time, all of which are incorporated herein by reference.
PLEASE NOTE:
SECTIONS 13-14 BELOW SPECIFY HOW USERS AND UNVALE RESOLVE DISPUTES AND CONTAINS AN ARBITRATION AGREEMENT APPLICABLE TO U.S. AND CANADIAN USERS. THIS ARBITRATION AGREEMENT, WITH LIMITED EXCEPTION, REQUIRES YOU TO SUBMIT DISPUTES AND CLAIMS YOU HAVE AGAINST UNVALE TO BINDING AND FINAL ARBITRATION RATHER THAN IN COURT AND ON AN INDIVIDUAL (NON-COLLECTIVE) BASIS. PLEASE READ IT CAREFULLY AS IT AFFECTS YOUR LEGAL RIGHTS, INCLUDING, IF APPLICABLE, YOUR RIGHT TO OPT OUT OF ARBITRATION AND INSTRUCTIONS FOR DOING SO. IT ALSO INCLUDES A LIMITATION ON YOUR RIGHT TO BRING CLAIMS AGAINST US MORE THAN 1 YEAR AFTER THE RELEVANT EVENTS OCCURRED, WHICH IMPACTS YOUR RIGHTS AND OBLIGATIONS IF ANY DISPUTE ARISES.
IF YOU USE A PAID FEATURE OF THE SERVICES, YOU MUST AGREE TO THE PAID SERVICE TERMS IN SECTION 21 OF THIS AGREEMENT.
BY ACKNOWLEDGING THE TERMS OF SERVICE AND/OR USING THE UNVALE SITE, YOU EXPRESSLY ACKNOWLEDGE THAT YOU HAVE READ, UNDERSTAND AND AGREE, WITHOUT LIMITATION OR QUALIFICATION, TO BE BOUND BY THIS AGREEMENT (INCLUDING, AS APPLICABLE FOR U.S AND CANADIAN USERS, THE DISPUTE RESOLUTION AND ARBITRATION AGREEMENT) AND YOU ACCEPT ALL OF ITS TERMS.
This Site is managed and hosted in the United States. If you are using the Site while located in another country, you expressly agree to the use of your information as permitted and restricted by U.S. law. If you do not consent to this, then you must not use the Site.

1) Eligibility to use the Site

The Site is controlled and offered by UnVale only in the United States of America, to site visitors and registered users who are at least 13 years of age. If you are accessing or using Site from other jurisdictions, you do so at your own risk and you are responsible for compliance with local law. Notwithstanding the foregoing, the Site may contain or provide links to content hosted on websites located outside of the United States of America.
To access the Site or the resources it offers, you may be asked to provide certain registration details or other information. It is a condition of your use of Site that all information you provide is correct, current, and complete. You agree that all information you provide to register with the UnVale is governed by our Privacy Policy and by visiting this Site you hereby consent to all actions we take with respect to your information consistent with our Privacy Policy.
If you use any paid features of the Site you agree to terms contained in Section 21, below.

UnVale reserves the right, at our sole discretion, to modify or replace these Terms of Service by posting updated terms on our website. Your continued use of the Site after any such changes constitutes your acceptance of the new Terms of Service. Please review these Terms of Service periodically for changes. If you do not agree to any or all posted changes, please do not continue to access or use Site.

3) The UnVale Site Connects Artists and Fans

The Site is an app-based two-sided marketplace which enables connections between Fans and Artists. "Fans" are individuals and/or businesses seeking to obtain artistic products ("Projects") from Artists and are therefore clients of Artists, and "Artists" are businesses (individual artists or groups) seeking to perform Projects for Fans. Fans and Artists together are hereinafter referred to as "Users." If you agree on the terms of a Project with another User, you and such other User form a Service Agreement directly between the two of you as set forth in more detail in Section 6 below.
ARTISTS ARE INDEPENDENT BUSINESS OWNERS AND ARE INDEPENDENT CONTRACTORS OF CLIENTS AND NOT EMPLOYEES, PARTNERS, REPRESENTATIVES, AGENTS, JOINT VENTURERS, INDEPENDENT CONTRACTORS OR FRANCHISEES OF UNVALE. UNVALE DOES NOT PERFORM PROJECTS AND DOES NOT EMPLOY OR ENGAGE INDIVIDUALS TO PERFORM PROJECTS. BY CONNECTING PEOPLE AND BUSINESSES SEEKING SERVICES WITH SERVICE PROVIDERS, UNVALE OPERATES AS AN ONLINE MARKETPLACE THAT CONNECTS CLIENTS WITH SERVICE PROVIDERS (ARTISTS) WHO WISH TO PERFORM A VARIETY OF PROJECTS.
USERS HEREBY ACKNOWLEDGE THAT UNVALE DOES NOT SUPERVISE, SCOPE, DIRECT, CONTROL OR MONITOR AN ARTIST'S WORK AND EXPRESSLY DISCLAIMS (TO THE EXTENT PERMITTED BY LAW) ANY RESPONSIBILITY AND LIABILITY FOR THE WORK PERFORMED AND THE PROJECTS IN ANY MANNER, INCLUDING BUT NOT LIMITED TO A WARRANTY OR CONDITION OF GOOD AND WORKMANLIKE SERVICES, WARRANTY OR CONDITION OF QUALITY OR FITNESS FOR A PARTICULAR PURPOSE, OR COMPLIANCE WITH ANY LAW, STATUTE, ORDINANCE, REGULATION, OR CODE.
UnVale is not responsible for the performance or communications of Users, nor does it have control over the quality, timing, legality, failure to provide, or any other aspect whatsoever of Projects, Artists, or Fans, nor of the integrity, responsibility, competence, qualifications, or any of the actions or omissions whatsoever of any Users, or of any ratings or reviews provided by Users with respect to each other. UnVale makes no warranties or representations about the suitability, reliability, timeliness, or accuracy of the Projects requested or services provided by, or the communications of or between, Users on or through the Site, whether in public or private, via on- or off-line interactions, or otherwise.
When interacting with other Users, you should exercise caution and common sense to protect your personal safety, data, and property, just as you would when interacting with other persons whom you don't know. UnVale will not be liable for any false or misleading statements made by Users of the Site.
The Site is not an employment agency service or business and UnVale is not an employer of any User. Artists acknowledge and confirm that they are responsible for exercising their own business judgment in entering into Service Agreements and performing Projects and that, depending on how they exercise such business judgment, there is a chance for individual profit or loss.
NEITHER UNVALE, NOR ITS PARENTS, AFFILIATES OR LICENSORS, INCLUDING THEIR RESPECTIVE DIRECTORS, OFFICERS, SHAREHOLDERS, AGENTS, INVESTORS, SUBSIDIARIES, ATTORNEYS, REPRESENTATIVES, INSURERS, EMPLOYEES, SUCCESSORS AND ASSIGNS (COLLECTIVELY REFERRED TO AS "AFFILIATES") IS RESPONSIBLE OR LIABLE FOR THE CONDUCT, ACTS, OR OMISSIONS, WHETHER ONLINE OR OFFLINE, OF ANY USER OF THE UNVALE SITE AND, TO THE EXTENT PERMITTED BY LAW, YOU HEREBY RELEASE UNVALE AND AFFILIATES FROM ANY AND ALL LIABILITY, CLAIMS, DEMANDS, OR DAMAGES OF EVERY KIND AND NATURE, KNOWN AND UNKNOWN, SUSPECTED AND UNSUSPECTED, DISCLOSED AND UNDISCLOSED, ARISING OUT OF OR IN ANY WAY CONNECTED WITH THE UNVALE SITE.

4) User Representations And Warranties; Limitations on Use

You are at least of the legally required age, and are otherwise capable of entering into binding contracts;
You have the right, authority and capacity to enter into this Agreement and to abide by the terms and conditions of this Agreement, and that you will so abide;
You have read, understand, and agree to be bound by these Terms of Service, the Privacy Policy, the Payments and Refunds Policy, and the Acceptable Use Policy;
You will respect the privacy (including without limitation private, family and home life), property, and data protection rights of Users and will not record (whether video or audio or otherwise) any Project or any interaction by or with any User and/or Artist in connection with the Site without the prior written consent of UnVale and/or the relevant User, as applicable;
You will fulfill the commitments you make to other Users, communicate clearly and promptly through the chat thread, be present and/or available at the time you agree upon with your Artist or Fan as the case may be, and only utilize the third party payment service provider specified or approved by UnVale to make or receive payment for services provided through the UnVale Site. You also agree to all consumer-facing terms of our payment processor, available here.
You will act professionally and responsibly in your interactions with other Users;
You will not misrepresent yourself as anyone else on your profile;
When using or accessing the UnVale Site, you will act in accordance with all applicable local, state, provincial, national, or international law or custom and in good faith;
You will not use the UnVale Site for the purchase or delivery of alcohol, or any other controlled or illegal substances or services.
Where you enter into this Agreement on behalf of a company or other organization, you represent and warrant that you have authority to act on behalf of that entity and to bind that entity to this Agreement
Other than as fully and promptly disclosed in writing to UnVale, you do not have any motivation, status, or interest that UnVale may reasonably wish to know about in connection with the UnVale Site, including without limitation, if you are using or will or intend to use the UnVale Site for any journalistic, academic, investigative, or unlawful purpose.
Additionally, if you create or provide User Content, you hereby represent and warrant to UnVale that your User Content (a) will not be false, inaccurate, incomplete or misleading; (b) will not be fraudulent or involve the transfer or sale of illegal, counterfeit or stolen items; (c) will not infringe on any third party's privacy, or copyright, patent, trademark, trade secret or other proprietary right or rights of publicity or personality (to the extent recognized by law in the country where the Project is performed); (d) will not violate any law, statute, ordinance, code, or regulation (including without limitation those governing export control, consumer protection, unfair competition, anti-discrimination, incitement of hatred or false or misleading advertising, anti-spam or privacy); (e) will not be defamatory, libelous, malicious, threatening, or harassing; (f) will not be obscene or contain pornography (including but not limited to child pornography) or be harmful to minors; (g) will not contain any viruses, scripts such as Trojan Horses, SQL injections, worms, time bombs, corrupt files, cancelbots or other computer programming routines that are intended to damage, detrimentally interfere with, surreptitiously intercept or expropriate any system, data or personal information; (h) will not claim or suggest in any way that you are employed or directly engaged by or affiliated with UnVale or otherwise purport to act as a representative or agent of UnVale; and (i) will not create liability for UnVale or cause UnVale to lose (in whole or in part) the services of its Internet Service Providers ("ISPs") or other partners or suppliers.

5) Additional Representations and Warranties By Artists

If you are an Artist registered on the Site, you represent, warrant, and promise that:
When using the UnVale Site as an Artist and accepting compensation for Projects, you are operating as a sole proprietor, partnership, limited liability company, limited liability partnership, corporation or other business entity;
You are customarily engaged in an independently established business of the same nature as the services performed for Fans through the Site, and maintain an independent clientele;
You have the unrestricted right to work in the jurisdiction in which you will be performing Projects;
If the Project is performed in a jurisdiction that requires you to have a business license or business tax registration, you have the required business license or business tax registration;
You will not misrepresent yourself as anyone else on your profile;
You have any and all insurance required to operate your business and provide your services;
You will honor your commitments to other Users on the Site, including by responding to invitations promptly; performing the Project(s) as agreed upon with your Fan; and providing timely, high-quality services to your Fan

6) Service Agreement between Fans and Artists

You acknowledge and agree, and thereby enter, a legally binding contract with another User (the "Service Agreement") when you and that User agree on the terms of a Project and you receive an Order Confirmation. The terms of the Service Agreement are as set forth in this Section, the engagement terms proposed and accepted on the UnVale Site, and any other contractual terms accepted by both the Artist and their Fan to the extent such terms are legally enforceable and do not conflict with the terms in this Agreement, including this Section, and do not expand UnVale's obligations or restrict UnVale's rights under this Agreement.
UnVale is not a party to any Service Agreement and the formation of a Service Agreement will not, under any circumstances, create an employment or other service relationship between UnVale and the Artist, nor will it create an employment relationship between the Fan and the Artist, or any service provider relationship between the Fan and UnVale. Users do not have authority to enter into written or oral — whether implied or express — contracts on behalf of UnVale.
In exchange for the agreed-upon Project Fee, the Artist shall convey to the Fan that set of rights to the works of original authorship delivered in connection with the Project ("Project Deliverables") as determined by the Artist at the time of Checkout. Such rights will be as set forth in the "Intellectual Property Rights" section of these Terms of Service.

Once the Artist delivers all Project Deliverables to the Fan and the Fan has made payment in full, the Artist conveys intellectual property rights ("IP Rights") as set forth below unless otherwise specified in writing agreed to by Artist and Fan. (ii) Artist waives any and all moral rights in the Project Deliverables. The IP Rights available on the Site are as follows:
Personal Use License
Artist grants Fan (and only the Fan) a non-exclusive license to use the Project Deliverables for personal, non-commercial use. The Artist may still make and sell copies or derivative versions to anyone. Artist and Fan agree that all rights granted or transferred are perpetual (unlimited in duration) and worldwide, in each case.
Where approved in advance by the Fan, the Artist is not obligated to personally perform the Project. Artists may engage assistants, helpers, subcontractors or other personnel (collectively "Artist Assistants"). For safety reasons, such Artist Assistants shall have been registered through the UnVale Site. An Artist's failure to comply with this provision shall be a violation of these Terms of Service and could lead to removal from the UnVale Site. The Artist assumes full and sole responsibility for the acts and omissions of such Artist Assistants and is fully responsible for the lawful payment of all compensation, benefits and expenses of Artist Assistants, if any, and for all required and applicable tax withholdings as to such Artist Assistants. Fans are responsible for confirming with their Artist that any Artist Assistants are registered Artists on the UnVale Site.
Fans agree that if someone other than them books the Project on their behalf, they are appointing that person as their agent ("Fan's Agent") and the Artist may take and follow direction from the Fan's Agent as if such direction was given from the Fan him- or herself. If you are a Fan's Agent and accessing and using the UnVale Site on behalf of a Fan, you represent that you have the authority to act as their agent and to bind that person as the principal to all provisions of the Terms of Service. Fan's Agent may authorize any applicable waiver of the Fan's scoping, direction, or instruction of the Artist's work or performance of the Project in the Fan's stead. Fan agrees that such direction and/or waiver is valid against Fan and Fan's Agent, and Fan shall be responsible and liable for all such direction and/or waiver as if made by Fan him or herself. Fan assumes full and sole responsibility for the acts and omissions of Fan's Agents.
The Fan shall pay their Artist(s) in full for all Project services via the PAYMENT PROCESSOR as indicated on the UnVale Site, at the rates agreed to by the parties in the Service Agreement and/or on the Order Confirmation Page. Each User agrees to comply with the Service Agreement and this Agreement during the engagement, performance, and completion of a Project.
Artists alone are responsible for identifying and obtaining any required licenses, permits, or registrations before offering services and undertaking Projects. Indeed, certain types of Projects and services may be prohibited altogether, and it is the responsibility of Artists to avoid such prohibited Projects and services. Penalties may include fines or other law enforcement. If you have questions about how national/ state/ provincial/ territorial and local laws apply to your Projects and services on the UnVale Site, you should first seek appropriate legal guidance.

8) Our Copyrights, Trademarks, and Service Marks

The Site and its original content, features and functionality are owned by UnVale and are protected by international copyright, trademark, patent, trade secret and other intellectual property or proprietary rights laws. None of the content may be downloaded, copied, reproduced, transmitted, stored, sold, or distributed by any person for any reason without the prior written consent of UnVale.
UnVale respects the intellectual property of others and expects Users to do the same. If you believe, in good faith, that any materials provided on or in connection with the Site infringe upon your copyright or other intellectual property right, please send the following information to the UnVale Copyright Agent at UnVale, 1461 30th Street, Denver, Colorado, 80205 or support@unvale.io. Please include the following:
A description of the copyrighted work that you claim has been infringed, including the URL (Internet address) or other specific location on the UnVale Site where the material you claim is infringed is visible. Include enough information to allow UnVale to locate the material, and explain why you think an infringement has taken place;
A description of the location where the original or an authorized copy of the copyrighted work exists -- for example, the URL (Internet address) where it is posted or the name of the book in which it has been published;
Your name, address, telephone number, and e-mail address;
A statement by you that you have a good faith belief that the disputed use is not authorized by the copyright owner, its agent, or the law;
A statement by you, made under penalty of perjury, that the information in your notice is accurate, and that you are the copyright owner or authorized to act on the copyright owner's behalf; and
Your electronic or physical signature as the owner of the copyright or the person authorized to act on behalf of the owner of the copyright interest.

"User Content" means any information and materials you provide to UnVale, its agents, Affiliates, and corporate partners, or other Users in connection with your registration for and use of the Site and participation in UnVale promotional and/or Social Media campaigns, including without limitation the information and materials posted or transmitted for use in Public Areas. User Content includes general and specific descriptions about artists, works, Projects, and sample work products. Such information may be unverified data submitted by Users voluntarily and does not constitute and will not be construed as an introduction, endorsement, or recommendation by UnVale; we provide such information solely for the convenience of Users. User-Generated Content is posted on or through the Site or provide UnVale with User Content, you understand and acknowledge that you are solely responsible for such User Content. Further, you agree to only post or provide User content that does not violate the law or anyone's rights (including intellectual property rights). You also represent that you have the right, power, and authority to grant the licenses specified in the Service Agreement between yourself and any other User.
You acknowledge and agree that you, as the author or source of User Content, and not UnVale, is responsible for any User Content including any harms caused to anyone by such User Content. You will indemnify, defend, and hold harmless UnVale, our Affiliates, and our respective directors, officers, employees, representatives, and agents (each an"Indemnified Party") from any and all claims, actions, suits, proceedings, damages, liabilities, costs, losses, and expenses (including attorneys' fees) relating to or arising out of any User Content you post.
If a User believes, in good faith, that any User Content provided on or in connection with the UnVale Site is objectionable or infringes any of its rights or the rights of others (e.g. counterfeiting, insult, invasion of privacy), the User is encouraged to notify UnVale. If a User discovers that User Content promotes crimes against humanity, incites hatred and/or violence, or concerns child pornography, the User must notify UnVale. Such notification can be made at support@unvale.io
You acknowledge and agree that User Content benefits the UnVale marketplace, all Users, and the efficiency of the Site and you specifically request that UnVale post composite or compiled feedback about Users, including yourself, on User Profiles and elsewhere on the Site. You acknowledge and agree that your sample content, feedback results for you and other User Content by and about you may be published and prominently displayed by UnVale on the Site or on other Services not owned or controlled by UnVale. You further acknowledge and agree that UnVale will make such User Content available to other Users and to the public generally via the Site and you grant UnVale a license in and to such User Content for such purposes, and that such license may not be revoked without the written consent of UnVale. You acknowledge and agree that UnVale has no obligation to monitor or review User Content, but reserves the right to limit or remove User Content if it is not compliant with the terms of this Agreement.

10) Our Intellectual Property Rights

All text, graphics, editorial content, data, formatting, graphs, designs, HTML, look and feel, photographs, music, sounds, images, software, videos, typefaces and other content, including UnVale designs, trademarks, and logos (collectively "Proprietary Material") that Users see or read through the UnVale Site is owned by UnVale, excluding User Content, which Users hereby grant UnVale a license to use for its internal and external marketing purposes, is protected in all forms, media and technologies now known or hereinafter developed. UnVale owns all Proprietary Material, as well as the coordination, selection, arrangement, and enhancement of such Proprietary Materials. The Proprietary Material is protected by domestic and international laws governing copyright, patents, and other proprietary rights. Users may not copy, download, use, redesign, reconfigure, or retransmit anything from the UnVale Site without UnVale's express prior written consent and, if applicable, the consent of the holder of the rights to the User Content. Any use of such Proprietary Material other than as permitted herein is expressly prohibited.
The service marks and trademarks of UnVale, including without limitation UnVale, UnVale for Good, and associated logos, are service marks owned by UnVale. Any other trademarks, service marks, logos and/or trade names appearing via the UnVale Site are the property of their respective owners. UnVale's proprietary marks and logos are not available for use by Artists. You may not copy or use any of these marks, logos or trade names without the express prior written consent of the owner.
You may from time to time submit suggestions for product improvement to UnVale ("Product Feedback"), and you hereby and thereby assign all right, title, and interest to such submissions for all purposes and agree that UnVale may use Product Feedback to improve our Site or for any other purpose without attribution or compensation to you.




11) Acceptable Use Policy
Without limitation, the UnVale Site may not be used for any of the following purposes:
To defame, abuse, harass, stalk, threaten, intimidate, misrepresent, mislead or otherwise violate the rights (such as, but not limited to, rights of privacy, confidentiality, reputation, and publicity) of others, including Users and UnVale staff;
To publish, post, upload, distribute or disseminate any profane, defamatory, infringing, obscene or unlawful language, material or information;
To upload files that contain software or other material that violates the intellectual property rights (or rights of privacy or publicity) of any User, third party, or UnVale;
To upload files or scripts such as Trojan horses, corrupt files, SQL injections, worms, timebombs, cancelbots or any other files or software that may damage UnVale or its Users' computers;
To advertise or offer to sell any goods or services for any commercial purpose through the UnVale Site which are not relevant to the Project services;
To conduct or forward surveys, contests, pyramid schemes, or chain letters;
To impersonate another person or a User or allow any other person or entity to use your user profile to post or view comments (except as may be permitted under the Terms of Service when acting as Fan's Agent).
While using the UnVale Site, you may not:
Use the UnVale Site for any unauthorized or illegal purpose, including but not limited to posting or performing a Project in violation of local, state, provincial, national, or international law;
Post, upload, or market any content which you have not obtained the necessary rights and permissions to use;
Imply or state that any statements you make (whether on or off the UnVale Site) are endorsed by UnVale, without the prior written consent of UnVale;
Use a robot, spider, manual, meta tag, "hidden text," agent, robot, script, and/or automatic processes or devices to data-mine, data-crawl, scrape, collect, mine, republish, redistribute, transmit, sell, license, download, manage, or index the UnVale Site, or the electronic addresses or personal information of others, in any manner;
Frame or use framing techniques to enclose the UnVale Site or any portion thereof;
Hack or interfere with the UnVale Site, its servers or any connected networks;
Adapt, alter, license, sublicense or translate the UnVale Site for your own personal or commercial use;
Remove, alter, or misuse, visually or otherwise, any copyrights, trademarks or proprietary marks or rights owned by UnVale and Affiliates;
Upload content to the UnVale Site that is offensive and/or harmful, including, but not limited to, content that advocates, endorses, condones or promotes racism, bigotry, hatred or physical harm of any kind against any individual or group of individuals;
Upload content that provides materials or access to materials that exploit people in an abusive, violent or sexual manner;
Solicit for any other business, website or service, or otherwise contact Users for employment, contracting or any purpose not related to use of the UnVale Site as set forth herein;
Collect usernames, email addresses, or other personal information of Users by electronic or other means;
Use the UnVale Site in violation of this Agreement;
Use the UnVale Site in a manner that is false or misleading (directly or by omission or failure to update information), or for the purpose of accessing or otherwise obtaining UnVale's trade secret information for public disclosure or other purposes;
Attempt to circumvent the payments system or service charge or Service Fee in any way including, but not limited to, making or processing payments outside of the UnVale Site, providing inaccurate information on invoices, or otherwise invoicing in a fraudulent manner;
Register under different usernames or identities after your account has been suspended or terminated, or register under multiple usernames or false identities, or register using a false or disposable email or phone number;
Cause any third party to engage in the restricted activities above; or
Use tools with the goal of masking your IP address (like the TOR network).
You understand that all submissions made to the Site may be public and that you may be publicly identified by your name or login identification information (i.e. handle) when communicating on the Site. UnVale is not responsible for the action of any Users with respect to any information or materials posted by Users on the Site.

12) Payments And Refunds Policy

Users of the Site contract for Projects directly with other Users. UnVale will not be a party to any contracts for Projects or services. Fan, and not UnVale, is responsible for payment for all Project services through the UnVale Site. Such payment must be made via any payment service provider ("PAYMENT PROCESSOR") chosen by UnVale. UnVale is not obligated to compensate Artist for Fan's failure to pay for services. In support of the foregoing relationship:
UnVale partners with payment processor for purposes of collecting payments from Buyers, transferring such payments from Buyers to Artists, and holding funds in connection with UnVale Balances. All payments services in connection with the withdrawal of funds on the UnVale Site are performed by UnVale's payment processor.
Fan Responsibilities.
Fans must pay all amounts invoiced through the PAYMENT PROCESSOR. Fans must provide their payment method details to UnVale and the PAYMENT PROCESSOR to process payments for Projects. Fans will be responsible for paying the invoice(s) for each Project (the "Invoice(s)"), which will include (a) the pricing terms of the Project provided by the Artist and agreed upon by the parties, including any commission ("Project Payment"), (b) processing fees assessed by our payment processor(*) (c) any Service Fees assessed by UnVale for our provision of customer support and maintaining the integrity of the Site, and (d) cancellation charges, if applicable. Submission of authorization for an Invoice is Fan's authorization for UnVale and our payment processor to charge Fan's payment method for all charges in accordance with this policy.
*To the extent permissible by the payment card networks and merchant processing rules, Fans may also be charged credit card processing fees equal to 3% of the aggregate invoice amount.
Artist Responsibilities.
Artists must set up an account with the PAYMENT PROCESSOR, which may require any or all of the following: registration with the PAYMENT PROCESSOR, consent to the terms of service of the PAYMENT PROCESSOR, and completion of a vetting process and/or account validation at the request of the PAYMENT PROCESSOR. By accepting these Terms of Service, each Artist agrees that they have downloaded or printed, and reviewed and agreed to, the PAYMENT PROCESSOR Services Agreement (the "PAYMENT PROCESSOR Services Agreement"). Please note that UnVale is not a party to the PAYMENT PROCESSOR Services Agreement and that only you, the PAYMENT PROCESSOR and any other parties listed in the PAYMENT PROCESSOR Services Agreement are the parties to the PAYMENT PROCESSOR Services Agreement and that UnVale has no obligations, responsibility or liability to any Artist or other party under the PAYMENT PROCESSOR Services Agreement.
*To the extent permissible by the payment card networks and merchant processing rules, Artists may also be charged credit card processing fees equal to 3% of the aggregate invoice amount.
Appointment as Limited Payment Collection Agent
Each Artist hereby appoints UnVale as Artist's limited authorized payment collection agent solely for the purpose of accepting payments (via its Payment processor, when applicable) from Fans, and remitting those payments to Artist. Artist agrees that payment from Buyer to UnVale shall be considered the same as a made directly to Artist. Buyer's payment obligation to Artist will be satisfied upon receipt of payment by UnVale (or its Payment processor, as applicable), and UnVale (via its Payment processor, as applicable) is responsible for remitting the funds to the Artist in the manner described in these Payment Terms.
Invoicing
Artists are responsible for accurately invoicing their Fans within 24 hours of the work being performed, even if the Project is not completed in its entirety or is designated as "ongoing." If milestones are designated in the Order, then Artists must communicate with Fan at each milestone.
Promotions
From time to time we may offer you promo codes for purchasing Projects and/or other services offered on the Site, on special discounts. Promo Codes are valid only for purchases on UnVale and are subject to different time limitations and will expire after their predefined term. To exercise your promo code, simply enter the code on the checkout page. If you fail to do so, your purchase will not be eligible for the discount. Promo codes are limited to one use per user and may not be used or combined with any other promotion. For orders that are composed of one or more milestones, the promo code will apply to the first milestone only. Promo Codes do not apply to UnVale Credits. Promo codes may be subject to additional conditions and restrictions as will be disclosed to you upon receipt of the promo codes. Promo codes may be voided in the event of fraud, misuse, or violation of the Terms of Service. UnVale reserves the right to modify or cancel promo codes at any time.
Other requirements; Tax Reporting
To help prevent fraud and safeguard User information from the risk of unauthorized access, UnVale and/or the PAYMENT PROCESSOR may validate an account before activation and prior to each booking. As part of the validation process, temporary charges may be placed on the account associated with the User and then refunded within 1-10 business days. This temporary charge may vary depending on the estimated value of the Project and expenses.
When Fan receives confirmation through the UnVale Site or via email that a Project has been commenced, Fan automatically authorizes the PAYMENT PROCESSOR to process the Invoice(s). UnVale reserves the right (but not the obligation) upon request from Fan or Artist, or upon notice of any potential fraud, unauthorized charges or other misuse of the UnVale Site, to place on hold any Project payment, or refund or provide credits, or arrange for the PAYMENT PROCESSOR to do so.
Users of the UnVale Site may be liable for any taxes or similar charges required to be collected and/or paid on the Projects and/or fees provided under the Agreement. In certain jurisdictions, applicable rules may require that we collect or report tax and/or revenue information about Users. Users agree that UnVale may issue on your behalf receipts or similar documentation to facilitate accurate tax reporting.
a. Disputes
We encourage our Buyers and Artists to try and settle conflicts amongst themselves. If for any reason this fails after using the Resolution Center or if you encounter non-permitted usage on the Site, users can contact UnVale's Customer Support department for assistance here. The Support Team takes order disputes seriously, and will investigate if our Terms of Service, Privacy Policy, or order terms were violated.
Projects performed on UnVale are custom and in general cannot be cancelled or refunded. However, in general and unless in our discretion we determine that another resolution is more equitable to both Artists and Fans, our approach to resolving disputed Orders is as follows:
Orders that violate our policies may be subject to partial or full refunds, or partial or full payouts, depending on the facts of each order. The Support Team will evaluate progress on an order, and possible violations of UnVale policies, but not subjective artistic quality.
If an Artist completes less than 50% of an order, as demonstrated with works in progress files, screen captures, or other methods, UnVale will process a full refund for the Fan.
If an Artist completes 50% or more of the order, as demonstrated with works in progress files, screen captures, or other methods, UnVale will process at least a 50% payout to the artist.
If an Artist completes 90% or more of an order, as demonstrated with works in progress files, screen captures, or other methods, UnVale will process the full order price and payout to the Artists.
Artists need only show a good faith effort to create the order as described by the Fan; the Support Team will not at any time evaluate the artistic quality of an order
Filing a transaction dispute or reversing a payment through your payment provider or your bank is a violation of these Payment Terms. Doing so may get your account temporarily or permanently disabled. Note: Once you have filed a dispute with your payment provider, the funds will be ineligible for a refund due to our obligations towards the payment provider.
UnVale, through its payment processor, reserves the right to cancel orders or place funds on hold for any suspected fraudulent transactions made on the Site.
All transfer and assignment of intellectual property to the Buyer shall be subject to full payment and the delivery may not be used if payment is canceled for any reason.
If an order is canceled (for any reason), the funds paid by Fan will be returned to the Fan.
Revisions to deliveries can be performed by Artists based on the Artist's Project. Artists may determine the amount of revisions they wish to offer, including no revisions.Requesting to gain more services from Artists beyond the agreed requirements by using the Request Revisions button is not allowed.
b. Order Cancellations
UnVale encourages Buyers and Artists to resolve service disputes mutually using the Resolution Center.
Eligibility for requests to UnVale to cancel an order will be assessed by our Customer Support team based on a number of factors, including violations of our Terms of Service and/or our Community Standards, general misconduct, and improper usage of the UnVale delivery system. See below for Order specific eligibility.
Completed orders (or, where applicable, completed milestones) may be canceled, upon review of our Customer Support team, up to 14 days after the Project is marked as complete. Please be advised that orders cannot be partially canceled (i.e. we can only cancel the entire Project when it is justified).
In rare circumstances where we find it appropriate, our Customer Support team may cancel a completed order even after 14 days have passed from its completion. In such cases, the amounts paid for the canceled order will be returned to the Fan or payment method and will be set off or deducted from the Artist's payment, as permitted by the payment processor rules.
Orders are not eligible to be canceled based on the quality of service/materials delivered by the Artist if the service was rendered as described in the Project Page. You may rate your experience with the Artist, including the overall level of service quality received.
You must use UnVale Resolution Center to address your concerns and desired resolution related to the service provided by their Artist prior to contacting Customer Support. Customer Support will not take any action against Orders where the applicable has failed to inform their Artist of issues related to the Artist's service and will allow Artists to provide a resolution first. This does not include non-permitted usage of UnVale.
Any non-permitted usage of UnVale encountered during an Order, after being reviewed by our Customer Support team, may result in the order being canceled. This includes, but not limited to; harassment, unlawful behavior, or other violations of UnVale's Terms of Service.
UnVale Customer Support may cancel orders for reasons that include but are not limited to the following:
Users are abusive towards the other party through threats of low ratings or leveraging order materials (such as logins, personal information) against each other.
Users supplied or included copyright/trademark infringing materials as part of their requirements or the Artist's delivery.
The user is no longer an active UnVale user due to Terms of Service violations or closure of their account.
The Artist uses the Delivery system to extend the delivery due date to complete the requested service without providing the final delivered service. Note: Multiple reported offenses may result in permanent suspension of your account.
The Artist delivers no files and/or proof of work related to the agreed upon order requirements, or is late and unresponsive for an unreasonable amount of time
The Artist requests additional payments, on or off the UnVale Site, by withholding the final delivery of services directly related to the agreed requirements.
The Artist is withholding the final delivery of services for improved ratings.
Users who abuse the Resolution process to gain more services from Artists beyond the agreed requirements.
Users who threaten to leave a damaging review to gain more services from the Artist not related to the agreed requirements.
Completed Projects (after the order is marked as complete and before the 14-day limitation)
Users who have been reported and deemed to use copyright/trademark infringing materials.
Users who did not purchase commercial use rights and are reported to have used the materials commercially.
c. Chargebacks and Refunds
UnVale reviews cases of payment provider chargebacks and disputes on behalf of Artists. Although results vary per case due to each chargeback reason, we work hard on resolving disputes equitably between the Artist and Fan to the extent we have any control over the outcome. If the chargeback case allows, UnVale (or one of UnVale's payment processors) will return parts or full revenue back to Artists, otherwise the chargeback amount will be borne by the Artist. Our Customer Support team will review all requests for refunds and escalate as appropriate.



To expedite resolution and reduce the cost of any dispute, controversy or claim related to, arising from or regarding your use of the Site, your relationship with UnVale, Projects, or this Agreement (including previous versions of these Terms of Service) ("Dispute"), you and UnVale agree to first attempt to negotiate any Dispute informally for at least 30 days before initiating any non-court process (such as mediation or arbitration) or court proceeding (except as may be set forth in Section 14 of these Terms of Service). Such informal negotiations will commence upon written notice. Your address for such notices is the one associated with your account, with an email copy to the email address you have provided to UnVale. UnVale's address for such notice is:
Attention: Legal Department. UnVale, 1461 30th Street, Denver, Colorado, 80205.

Any controversy or claim arising out of or relating to this Agreement that cannot be resolved through informal negotiations shall be resolved by JAMS under its Managed Arbitration Process Rules. There shall be one arbitrator and the arbitration shall take place in Denver, Colorado, in the English language, and the arbitral decision may be enforced to the fullest extent permitted by law. This Section 12 may be referred to as the "Arbitration Provision"
You may opt out of the Arbitration Provision contained in this Section 13 by notifying UnVale in writing within 30 days of the date you first registered for the Site. To opt out, you must send a written notification to UnVale at 1461 30th Street, Denver, Colorado, 80205 and includes (a) your account username, (b) your name, (c) your address, (d) your telephone number, (e) your email address, and (f) a statement indicating that you wish to opt out of the Arbitration Provision. Alternatively, you may send this written notification to support@unvale.io. Opting out of this Arbitration Provision will not affect any other terms of this Agreement.
If you do not opt out as provided in this Section 13, continuing your relationship with UnVale constitutes mutual acceptance of the terms of this Arbitration Provision by you and UnVale. You have the right to consult with counsel of your choice concerning this Agreement and the Arbitration Provision.

Private attorney general representative actions under the California Labor Code are not arbitrable, not within the scope of the Arbitration Provision and may be maintained in a court of law. However, the Arbitration Provision affects your ability to participate in class or collective actions. Both you and UnVale agree to bring any dispute in arbitration on an individual basis only, and not on a class or collective basis on behalf of others. There will be no right or authority for any dispute to be brought, heard or arbitrated as a class or collective action, or as a member in any such class or collective proceeding ("Class Action Waiver").
Notwithstanding any other provision of this Agreement or the JAMS rules, disputes regarding the enforceability, revocability, scope, or validity or breach of the Class Action Waiver may be resolved only by a civil court of competent jurisdiction and not by an arbitrator. In any case in which (1) the dispute is filed as a class or collective action and (2) there is a final judicial determination that all or part of the Class Action Waiver is unenforceable, the class or collective action to that extent must be litigated in a civil court of competent jurisdiction, but the portion of the Class Action Waiver that is enforceable shall be enforced in arbitration. You and UnVale agree that you will not be retaliated against, disciplined or threatened with discipline as a result of your filing or participating in a class or collective action in any forum. However, UnVale may lawfully seek enforcement of this Arbitration Provision and the Class Action Waiver under the Federal Arbitration Act and seek dismissal of such class or collective actions or claims.

15) Governing Law, Jurisdiction and Venue

All matters relating to the Site and these Terms of Service and any dispute or claim arising therefrom or related thereto (in each case, including non-contractual disputes or claims), shall be governed by and construed in accordance with the laws of the State of Colorado in the United States of America, without giving effect to any choice or conflict of law provision or rule.

You agree to indemnify and hold harmless UnVale from and against any and all losses, expenses, damages, and costs, including without limitation reasonable attorneys' fees, resulting, whether directly or indirectly, from your use of the Site, your violation of law in connection with the Site or your infringement of the rights of any User, person, or third party (including with respect to User Content), or your violation of the Terms of Service. You also agree to indemnify and hold harmless the UnVale from and against any and all claims brought against UnVale by third parties arising out of or relating to your use of Site, including claims of copyright or other intellectual property infringement. You will not, in any event, settle any claim or matter without the prior written consent of UnVale.

THE COMPANY HEREBY DISCLAIMS ALL WARRANTIES OF ANY KIND WITH RESPECT TO THE TECHNOLOGY OR THE CONTENT ON THE SITE OR LINKED TO THE SITE, WHETHER EXPRESS OR IMPLIED, STATUTORY OR OTHERWISE, INCLUDING BUT NOT LIMITED TO ANY WARRANTIES OF MERCHANTABILITY, NON-INFRINGEMENT AND FITNESS FOR PARTICULAR PURPOSE. THE TECHNOLOGY OF THE UNVALE SITE IS PROVIDED ON AN "AS IS" BASIS AND ASSUMES NO LIABILITY OR RESPONSIBILITY IN CONTRACT, WARRANTY OR IN TORT FOR ANY (I) ERRORS, MISTAKES, OR INACCURACIES OF CONTENT, (II) PERSONAL INJURY OR PROPERTY DAMAGE, OF ANY NATURE WHATSOEVER, RESULTING FROM YOUR ACCESS TO AND USE OF THE UNVALE SITE, (III) ANY ACCESS TO OR USE OF OUR SECURE SERVERS AND/OR ANY AND ALL PERSONAL INFORMATION AND/OR FINANCIAL INFORMATION STORED THEREIN; AND (IV) EVENTS BEYOND OUR REASONABLE CONTROL. THE FOREGOING DOES NOT AFFECT ANY WARRANTIES WHICH CANNOT BE EXCLUDED OR LIMITED UNDER APPLICABLE LAW
As with the purchase of a product or service through any medium or in any environment, you should use your best judgment and exercise caution where appropriate. Without limiting the foregoing, UnVale and Affiliates do not warrant that access to the UnVale Site will be uninterrupted or that the UnVale Site will be error-free; nor do they make any warranty as to the results that may be obtained from the use of the UnVale Site, or as to the timeliness, accuracy, reliability, completeness or content of any Project, service, information or materials provided through or in connection with the use of the UnVale Site. UnVale and Affiliates are not responsible for the conduct, whether online or offline, of any User.

Except to the extent required by applicable law and then only to that extent, in no event will UnVale, its employees, contractors, officers, directors, affiliates or agents, be liable to you on any legal theory for any incidental, direct, indirect, punitive, actual, consequential, special, exemplary or other damages including without limitation, loss of revenue or income, lost profits, pain and suffering, emotional distress, cost of substitute goods or services, or similar damages suffered or incurred by you or any third party that arise in connection with Site (or the termination thereof for any reason), even if foreseeable or if any form of notice has been provided.
UNVALE AND AFFILIATES EXPRESSLY DISCLAIM ANY LIABILITY THAT MAY ARISE OUT OF AN INTERACTION BETWEEN USERS OF THE UNVALE SITE. UNVALE AND AFFILIATES ALSO DO NOT ACCEPT ANY LIABILITY WITH RESPECT TO THE QUALITY OR FITNESS OF ANY WORK PERFORMED VIA THE UNVALE SITE.
IF, DESPITE THE ABOVE LIMITATIONS, THE COMPANY BECOMES LIABLE TO YOU IN RESPECT OF THE SITE, THE SITE CONTENT, THE SERVICE, OR A COMBINATION OF THE FOREGOING, THAT LIABILITY WILL BE LIMITED TO THE LESSER OF (A) $500 OR (B) THE TOTAL AMOUNT OF PROJECT PAYMENTS PAID TO YOU BY CLIENTS (IF YOU ARE AN ARTIST) OR BY YOU TO UNVALE (IF YOU ARE A CLIENT) OVER THE PRIOR THREE MONTHS.
The Site may contain links to or integrations with other sites and resources provided by third parties. These links are provided for your convenience only and include links contained in advertisements, including banner advertisements and sponsored links. We have no control over the contents of those sites or resources, and accept no responsibility for them or for any loss or damage that may arise from your use of them. If you decide to access any of the third-party websites linked to Site, you do so entirely at your own risk and subject to the terms and conditions of use for such websites.

19) Violation of this Agreement

Any user who violates this agreement may be blocked from future access from using Site. We may terminate your access to Site without cause or notice, which may result in the forfeiture and destruction of all information associated with you. All provisions of these Terms of Service shall by their nature survive termination, including, without limitation, ownership provisions, warranty disclaimers, indemnity, and limitations of liability.

20) Notices; Consent to Receive Notices Electronically and to Transact Electronically

You consent to receive any agreements, notices, disclosures and other communications (collectively, "Notices") to which this Agreement refers electronically, including without limitation by email or by posting Notices on the Sites. You agree that all Notices that we provide to you electronically satisfy any legal requirement that such communications be in writing. Unless otherwise specified in this Agreement, all Notices under this Agreement will be in writing and will be deemed to have been duly given when received, if personally delivered or sent by certified or registered mail, return receipt requested; when receipt is electronically confirmed, if transmitted by facsimile or email; or the day it is shown as delivered by the overnight delivery service's tracking information, if sent for next day delivery by a recognized overnight delivery service.
By using the UnVale Site, you agree to transact electronically through the UnVale Site. You also agree to the following: (i) your electronic signature is the legal equivalent of your manual signature and has the same legal effect, validity and enforceability as a paper-based signature; (ii) your use of a keypad, mouse or other device to select an item, button, icon or similar act/action, constitutes your signature as if actually signed by you in writing; and (iii) no certification authority or other third party verification is necessary to validate your electronic signature, and the lack of such certification or third party verification will not in any way affect the enforceability of your electronic signature.

21) PAID SERVICE TERMS
If you access any feature or aspect of the Site that involve the payment of a fee, you are accessing a "Paid Service" and the terms of this Section apply to you.
To the extent that you sign up for and/or use a Paid Service, your use of the Paid Services and any corresponding transactions are subject to this Section in addition to all other applicable sections of the Terms of Service.
SECTIONS 13-15 OF THESE TERMS OF SERVICE, ABOVE, SPECIFIES HOW USERS AND UNVALE RESOLVE DISPUTES AND CONTAINS AN ARBITRATION AGREEMENT APPLICABLE TO U.S. AND CANADIAN USERS. THIS ARBITRATION AGREEMENT, WITH LIMITED EXCEPTION, REQUIRES YOU TO SUBMIT DISPUTES AND CLAIMS YOU HAVE AGAINST UNVALE TO BINDING AND FINAL ARBITRATION RATHER THAN IN COURT AND ON AN INDIVIDUAL (NON-COLLECTIVE) BASIS. PLEASE READ IT CAREFULLY AS IT AFFECTS YOUR LEGAL RIGHTS, INCLUDING, IF APPLICABLE, YOUR RIGHT TO OPT OUT OF ARBITRATION AND INSTRUCTIONS FOR DOING SO.
By using or accessing a Paid Service(s) from us, submitting payment thereunder and/or clicking on a button to make a purchase, you agree to be bound by the Terms. If you do not understand the Terms, or do not accept any part of them, then you may not use or access any Paid Services. If you are accepting these Paid Services or using the Paid Services on behalf of a company, organization, government, or other legal entity, you represent and warrant that you are authorized to do so and have the authority to bind such entity to this Section 21.
To purchase and use a Paid Service you must: (i) be at least 18 years old or the age of majority as determined by the laws of the jurisdiction in which you live or (ii) have the express consent of your parent or guardian to purchase and use that Paid Service. If you are a parent or legal guardian and you allow your child (or a child that you are a guardian of) to purchase or use a Paid Service, you agree that the Terms apply to you, that you will abide by the Terms, and that you are responsible for the child's activity on the Paid Services and for ensuring that the child also abides by all the Terms of Service.  


For questions regarding these Terms of Service or about the Site, please contact us at support@unvale.io.