Meme Time at UnVale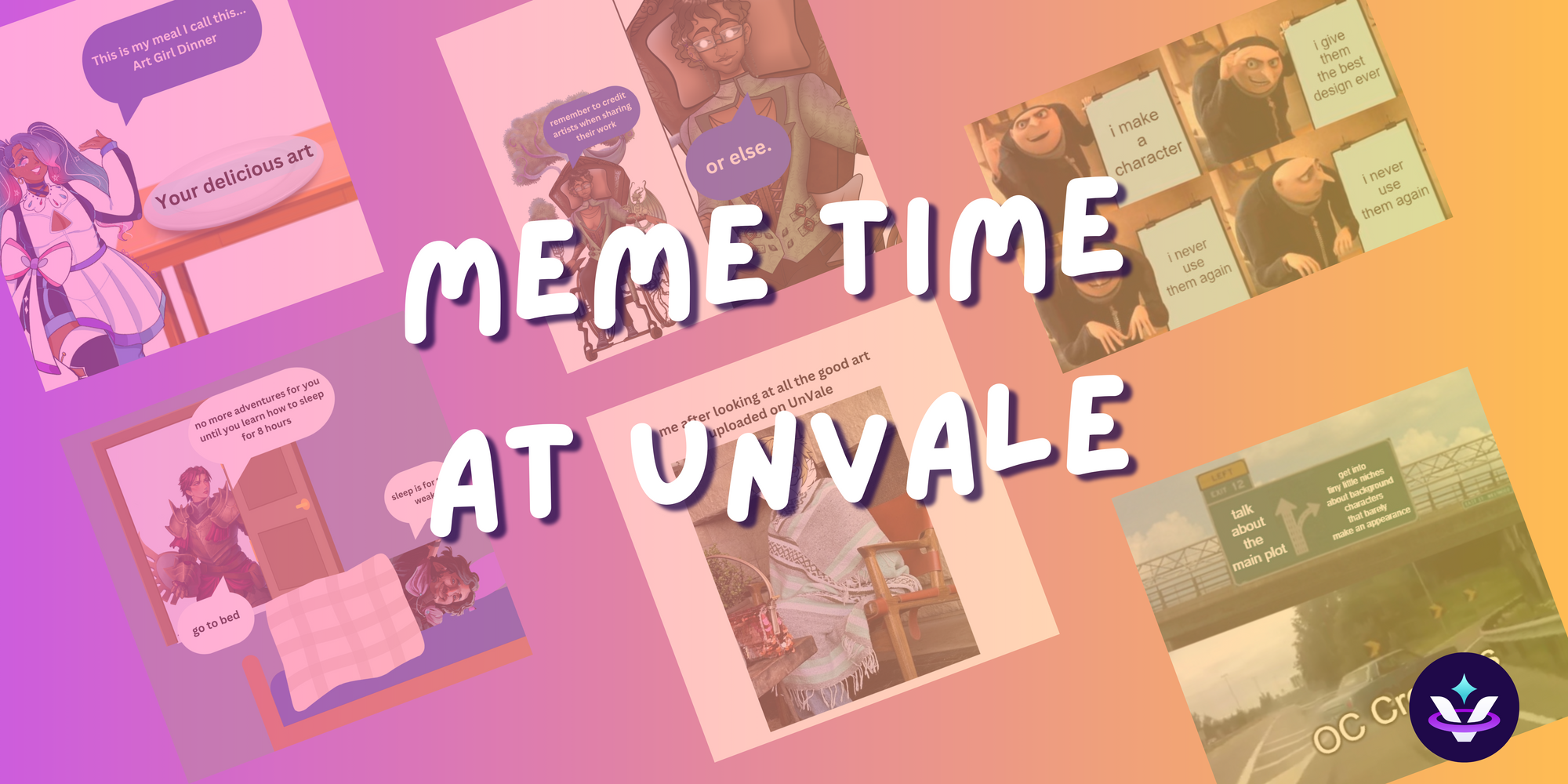 What's one of the best ways to share more about your OCs? Through memes, obviously!
We wanna see some of your best recreated memes with your OCs over on UnVale! Are your characters the type to be in a wacky situation? Or maybe there's a specific "Draw your OC in this outfit" meme you want to do? Sky's the limit! Show us your silly goofy moments!
Here's how you can join in on the chaos!
📖Pick any of your OC(s)over on UnVale and draw them in your meme of choice! Remember to keep memes SFW!
🤪Add the hashtag #UVMemes on your OC page when uploading your meme to UnVale!
📝Tell us a bit about why you picked that meme in your bio!
👀Check out all the other OCs participating in the event by searching #UVMemes on UnVale
😂 Bring the good stuff! Don't be afraid of getting those super niche or weird memes 😉
Select OCs that participate in the event will be shown on our home page under the featured OCs section!

I'm ready to laugh and learn so much more about your characters!