New Art Challenges This Month; Inktober Approaches
Many artists like to participate in curated art challenges to develop their skills and foster positive drawing habits. Check out these art events coming up in October!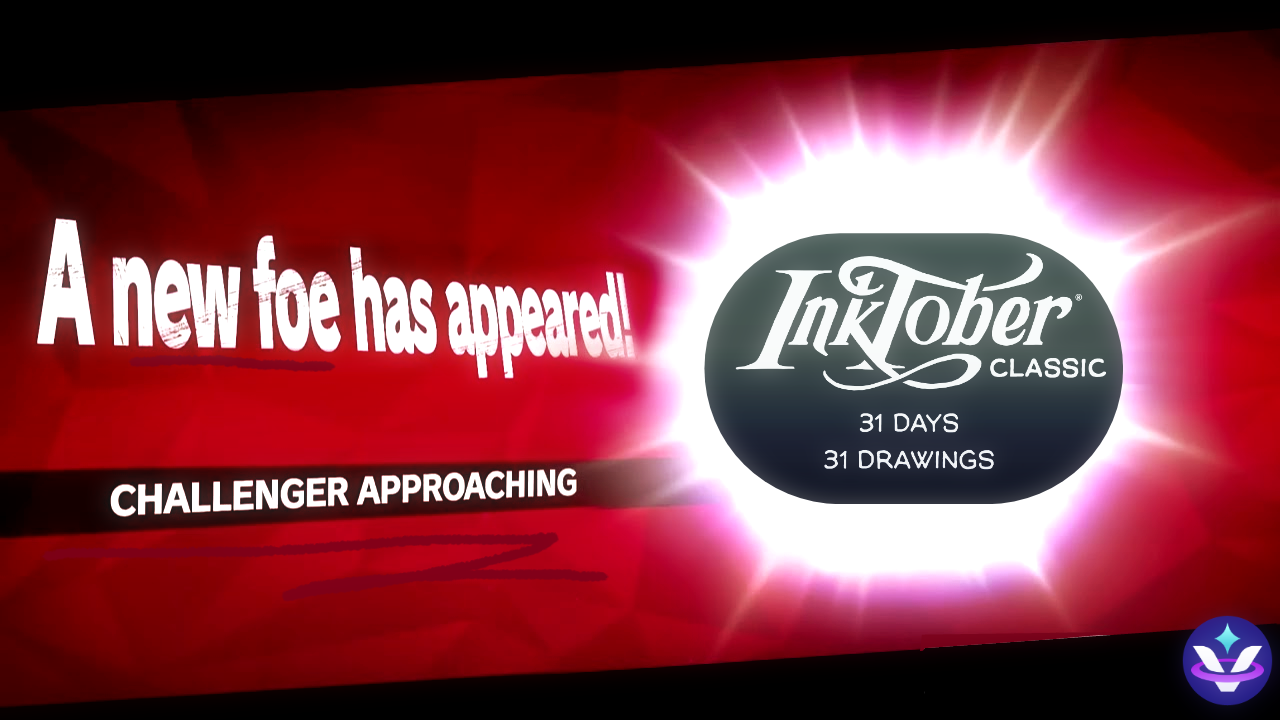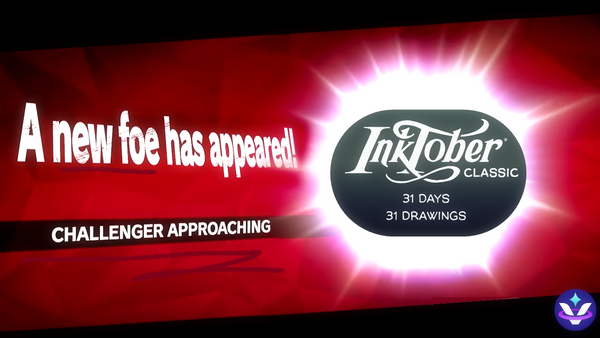 Art challenges are a fun way for artists to foster positive drawing habits and continue to grow their skills. Many of these challenges come in the form of curated prompt lists created by amazing artists who then share these lists online with a custom hashtag and set of rules. One of the most popular of these challenges, known as Inktober, begins on October 1st and features daily prompts for creating pen and ink artworks. Since the success of Inktober has grown online, many artists have created their own special challenges with different sets of rules and prompts in order to join in on the fun in creative new ways!
Get ready for Inktober starting on October 1st, or check out some of these other awesome art challenges for October created by wonderful independent artists!
---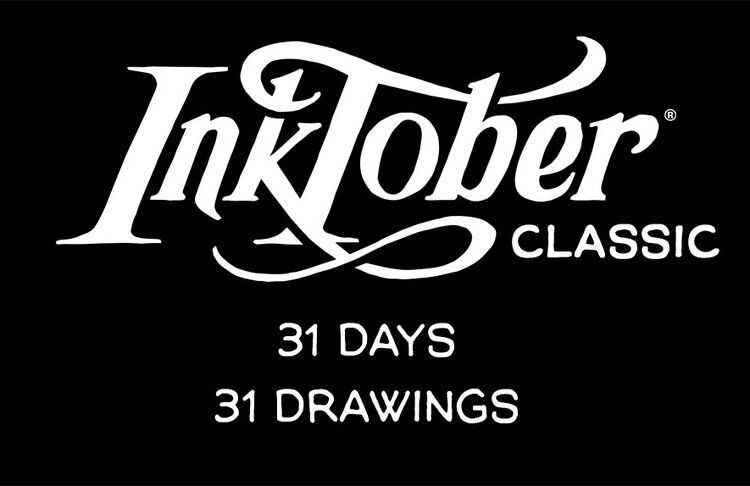 Inktober 2022
The official Inktober Challenge is an annual art challenge created by Jake Parker. You can create ink drawings and share them on social media throughout October for this challenge.

Here are the official list of rules on how to participate from the Inktober website:
1) Make a drawing in ink (you can do a pencil under-drawing if you want).

2) Post it*

3) Hashtag it with #inktober and #inktober2022

4) Repeat
*Post it on any social media account you want or just post it on your refrigerator. The point is to share your art with someone. :)
Note: you can do it daily, or go the half-marathon route and post every other day, or just do the 5K and post once a week. What ever you decide, just be consistent with it. Inktober is about growing and improving and forming positive habits, so the more you're consistent the better.
Here are some examples from artists who have participated in Inktober in the past for inspiration! Artist Chris Metzner created these wonderful color pieces for 2021:
These artworks are a colorful take on Inktober, but you can also go with a traditional black-and-white inking like in the examples below from Kuukikyu!
Have fun creating something wonderful from the prompt list during Inktober or check out a challenge from another artist!
---
Additional Art Challenges for October
If you are looking for an additional artsy twist or some other flavors for your art challenge this year, many artists have created their own variations of Inktober that you could participate in!
The Canadian artist Audra Auclair has created her own October art challenge this year called 'AUCTOBRE'.  This challenge has a focus on combining ideas together to push your skills as an artist, and is a great idea for those who may feel pressured by the idea of doing a month-long daily prompt challenge!
Audra's challenge has some really unique prompts and you can even combine multiple prompts into one to knock out entries.
There is another wonderful art challenge this October with a much different theme than the previous two.
Ocean in Space creates kawaii, decora-inspired illustrations and original characters. This year Ocean is hosting their very own challenge for all their fans: Cute Girltober!
Cute Girltober has a lot of unique prompts for artists to experiment with drawing some adorable illustrations! It also lasts until November 5th, giving some extra time for completing the prompts. Ocean is providing some prizes for those who complete the challenge as extra incentive to check it out!
---
We hope you enjoy checking out these awesome art challenges for October!
If you decide to participate in any of these challenges, we would love to see what you create! Feel free to tag us on social media, follow our Twitter at unvale_io, or join our Discord to have access to a special art challenges channel and network with other artists.
If you believe in supporting small teams with an authentic message and want to support our content, consider creating a profile over at UnVale and checking out our Discord server!