Pixel Art Showcase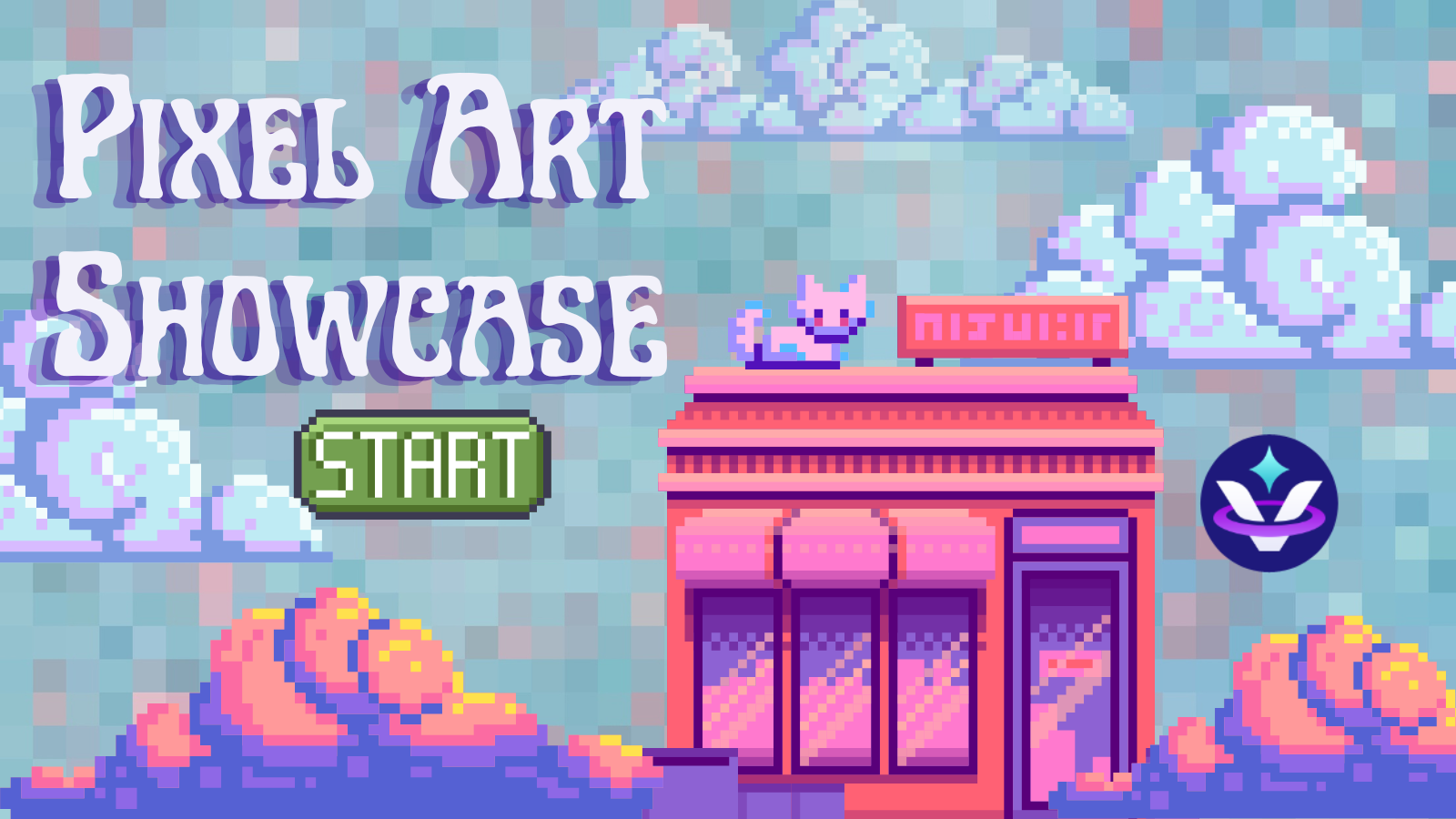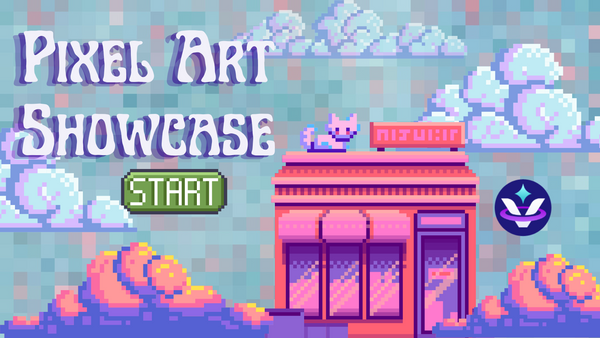 Pixel art is a diverse medium that has inspired artists for decades. Let us take a look at recent pixel artwork from some of our favorite artists!
This beautiful piece below by curemoto_dot features an adorable sheep character with a pink background. This piece shows a great understanding of working with a limited color palette to create detailed shading for the character. The eyes of the character are colored with a dark shadow that really helps them stand out as a focal point for the piece.
The following post by ElenaNazaire shows us an example of a stunning pixel art background scene! Nazaire uses color gradients and a perspective angle to create the enchanting feeling of a winding path through the mushroom forest.
Speaking of lovely scenes, this next piece below by butterymilky features stunning pink foliage and cute cow characters! The characters seem to be in "a little perfect place" as they nestle in a serene meadow surrounded by trees and flowers. The lighting of this piece skillfully sets the mood of the scene along with the warm color palette. Butter also has a free pack of their pixel assets available for use with credit.
Pixel art can also be used for creating paintings! You can think about traditional painting techniques and try to translate them into your digital painting process with pixel art. The example below shows some detailed pixel paintings from the fantastic artist ilta222. ILTA uses the pixel colors in a way that seems to mimic brush work in real life. These featured pieces have a sort of post-impressionism feeling to them thanks to the skillful rendering of color and composition.
This post below by artist Aurumek_ shows an example of painting with pixel art in a more realistic style. This piece of a sea side town shows a unique perspective that feels immersive for the viewer. The colors feel natural to the scene and each little detail– like the cat resting by the stairs or the beautiful stained glass door – serves to add a sense of warm realness to the overall piece.
If you would like to experiment more with pixel art you could even try joining in on a DTIYS using a pixel art style as practice. This example below from its_HiroHi shows a detailed DTIYS entry in pixel art form. The piece has amazing use of shape to construct the characters and additional details while the vivid colors and shading bring everything together. Drawing other peoples' OCs for a challenge can be a great opportunity to practice skills like pixel art and continue developing your style.
Hirohi also has their own DTIYS contest currently running to celebrate hitting 3000 followers and that could be the perfect opportunity to join and practice your skills!
If you enjoy pixel art then it is a great idea to practice creating and keep developing your skills! If you keep drawing and practicing eventually you will be able to draw in many styles with ease. Artists often like to look back at these practices over time to see how much their art has changed. This post below by artist Xeleph_ shows a timeline of pixel art trees they have created over the last few years. With this chart it is easy to see what changes the artist made over time and how they were able to grow. You could consider setting up something for yourself to draw, or even draw trees like Xeleph so you can chart your progress as you journey forward.
---
If you believe in supporting small teams with an authentic message and want to support our content, consider creating a profile over at UnVale and checking out our Discord server!