#Roll4OCs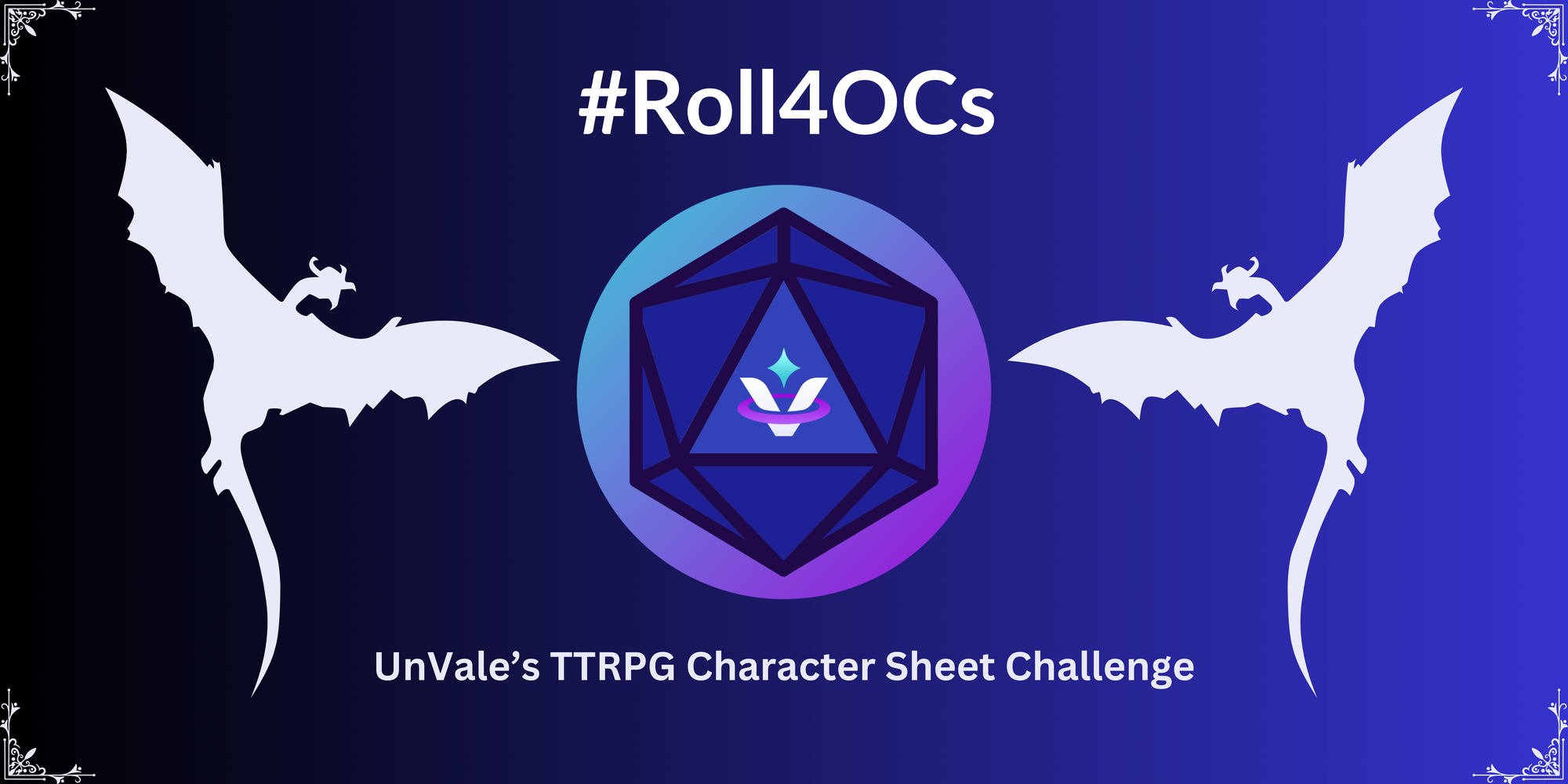 So we hear you're interested in TTRPGs? Dungeons & Dragons, Pathfinder, and more! 👀
We have just the event for you and your OCs!
Join us for UnVale's TTRPG-based event that we're calling Roll for OCs!
Don't know what a TTRPG is? It stands for Table Top Role Playing Game! That's right roleplayers, you may wanna check this out 😏 Character sheets are used in TTRPGs to keep track of your character's skills, items, and more.
Here's how you can participate!
If you already have an existing character sheet for your OC, you can upload it to their character page!
If you want to make a new character sheet for your OC from an existing TTRPG system, go for it! You can download an official D&D character sheet from Wizard of the Coast or an official Pathfinder sheet from Paizo.
If you don't know where to start and would like a more simplified, fun sheet you can use this custom character sheet created by UnVale! Download the template provided below or in this Google Drive download.
If character sheets aren't your thing, feel free to write a story of your OC as a TTRPG character or draw a new piece of art inspired by their class!
After uploading your character sheet or writing, be sure to add the #Roll4OCs hashtag to the OC page to enter your character into the challenge!
See everyone else participating in the event by searching #Roll4OCs on UnVale!
And that's it! Super easy, fun, and has a beginner friendly option.
Looking forward to seeing all your OCs in the dungeons! ⚔️