Welcome in the Spooky Season with Art and Community Fun
Fall is here and it is time for pumpkins, costumes, and wonderfully spooky creations of all kinds! Welcome in the spooky season by enjoying some fan art, creating your own, and connecting with others in different communities!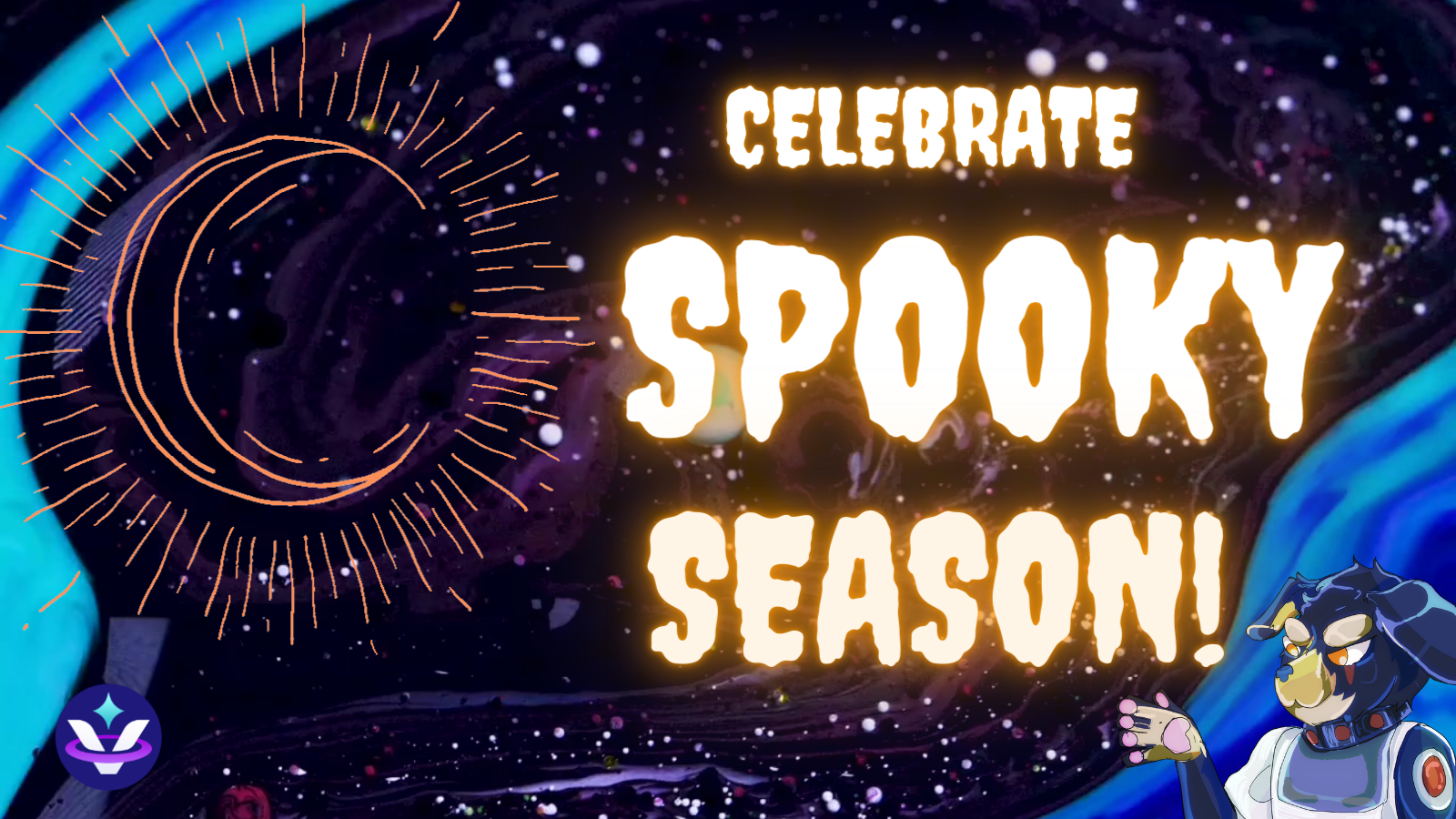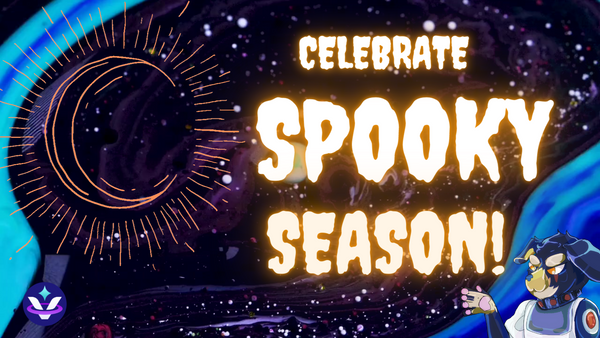 Fall is here and it is time for pumpkins, costumes, and wonderfully spooky creations of all kinds! This is the perfect time of year to find some new creative inspiration. There are so many ways to celebrate the season, from creating holiday baked goods to drawing some of your favorite characters in their Halloween costumes. Many artists like to enjoy their favorite scary games and shows and then draw some artwork inspired by them during the holidays. Welcome in the spooky season by enjoying some of this art, creating your own, and connecting with others in different communities!
Welcome October, Welcome Spooky Fan Art!
It's clear that the art community is super excited for this years' spooky season! All over social media amazing artists are sharing their creepy and cute creations.
This lovely picture of two Pokemon trick-or-treating drawn by Sugahri portrays the feeling of the season beautifully!

Speaking of Pokémon, the artist Valo is doing an entire spooky series this month featuring Pokémon that they love. Take a look at this adorable drawing of Phantump, and then check out some more of their works for even more spooky characters!
Pokémon are a perfect inspiration for drawing during the spooky season! Most of the characters have complex designs that utilize simple shapes and bold colors, so they are really fun to draw. With the new game coming out soon, it's the perfect time to flex those muscles!
Along with awesome Pokémon pictures, artists are also creating Halloween fanarts from some of their other favorite games and anime! This Witchy Shantae below by BacunNG is a great example and the colors give the image a very nostalgic flair.
---
Fun Fall Activities for Vtubers
Vtubers and their fans are also getting into the spooky spirit! There are popular vtubers debuting Halloween costumes, people creating fanart, and even artists offering custom commissions and free assets for people to use!
Some artists like the one above are participating in #holotober and drawing the members of vtuber group Hololive with various costume prompts! Even if you aren't a vtuber, there are lots of ways you can enjoy other kinds of Halloween themed anime art and get involved with these types of communities!
You also can find tons of free resources created by artists for dressing up your vtuber online– like this Halloween blankie from Crytoko!
Here's another asset, this time a really adorable pumpkin and ghost hood from KlahomaVT. Many vtube artists distribute free and donation based assets like these for the community to use on their own avatars. Doing this gives a sense of community but also reminds us that it is important to support the dedicated creators that share their hard work and creativity!
It is well worth browsing the free assets tag online and looking through some of the assets these artists have created. You might find your next Halloween look, and your new favorite artist!
---
Enjoy the Season Through Your Own Art and Communities :)
If you are looking for some inspiration for what to draw, blending your favorite characters with your favorite spooky themes is just too much fun. After taking a look at some of the seasonal creations above, you will likely be inspired to create some of your own! You can also participate in events with other artists, and it's a great time to socialize and meet some new people with similar interests!
During this season, you can easily hold and participate in themed group events, like collabs, raffles, or gaming sessions. Sometimes artists will put out a call for other people to collaborate with them on an idea for Halloween, like everyone drawing a team of characters in a group costume or making a collage. Other people will host events like giveaways or raffles, and if you have some spare time and energy you could consider doing the same! Here's an example of a cute raffle for custom art from the artist Raii on Twitter that you could join and also use as inspiration for hosting one!
That's a lot of fun! This could be an opportunity to meet another cool artist with interesting OCs. Hosting a raffle could allow you to add the image into your portfolio while gaining some visibility online!
You could also try finding some fun games online to play with by yourself or in an online gaming session with your friends. You could dive into a solo horror adventure or even stream somebody else playing instead.
---
If you believe in supporting small teams with an authentic message and want to support our content, consider creating a profile over at UnVale and checking out our Discord server!