Become a VRoid Master with These Fab Tutorials
These tutorials and video series will help you develop and master your VRoid abilities.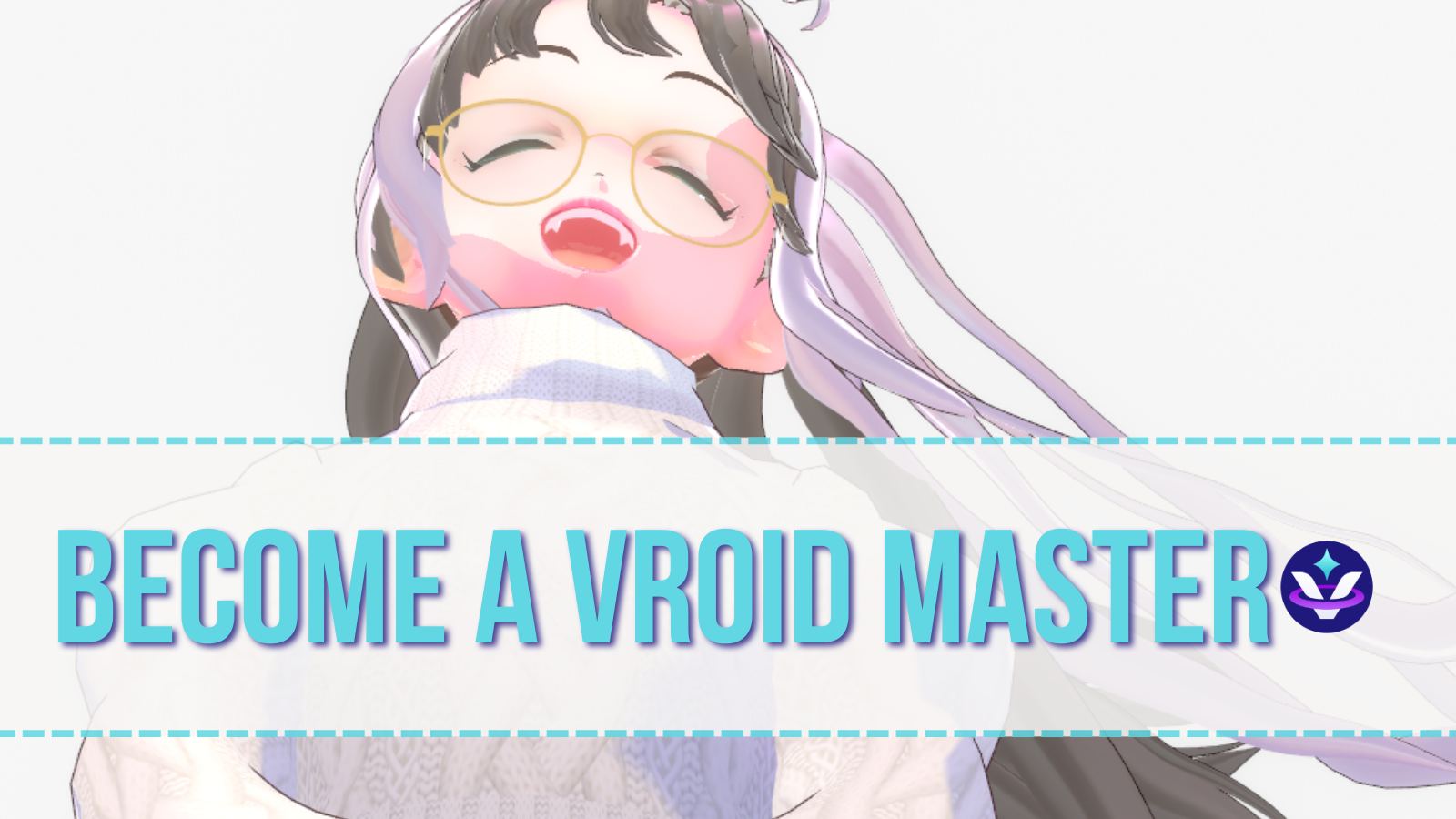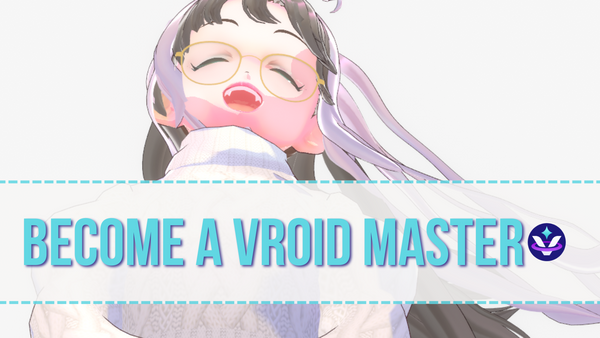 Anyone can use VRoid to follow their vtubing dreams! Level up your skills in the free modeling program VRoid Studio to create your own free 3D avatar!
---
VRoid Studio is a free program that allows anyone to easily create a 3D model! Here is a featured video below from the team at VRoid Project which features some models from the program in action.
This software is fun to use and pretty easy to learn as long as you follow along with tutorials. You can start with a basic model and continue to customize it from there. There are even places where you can download resources created by other artists for use with your model, like the popular Japanese site BOOTH.
To get an idea of what you can learn to create in VRoid with enough practice you should watch this process demonstration by 39studio. This video shows the process of making their character Blue Mallow in VRoid from start to finish.
Wow, you mean you can create an entire hand painted and detailed model for free in VRoid if you spend time developing the skills? Yep, that's exactly the case! You can learn to create VRoid models in your own unique art style with enough practice.
---
But How Do I Improve at Using VRoid?
One of the best ways is by following along with tutorials created by other artists! Videos are a perfect example as you can listen to detailed instructions as you follow along step by step in the program. Here are some tutorials we found that were really helpful for modeling in VRoid.
---
Getting Started
Watching an overview video or tutorial series is a great place to start when learning VRoid. You can jump right in and start working on a simple model while learning all the basics.
The following video by Only Virtual RAE will walk you through creating a vtuber model in a little over a half an hour! This helpful process is approachable to people of all skill levels and a great foundation for building your skills.
An essential resource for getting started would be this tutorial by The Virtual Reality Show. In this video the artist walks us through creating a VRoid model, and then proceeds to provide tips for adding extra levels of stylization. Following this tutorial will make it easier to create your original characters and designs as 3D models.
These videos will help you learn to create models in any style you choose. It can be difficult to find resources when wanting to create a more masculine looking model. Often it is hard to find resources for more masculine styles and this tutorial featured below by BK is extremely helpful in bridging that gap.
---
Creating Hair in VRoid
We thought it would be helpful to include some advice specifically for creating hair in VRoid. Getting better at creating custom hair is a key step in mastering VRoid studio.
The following tutorial features a simple guide to begin creating hair in VRoid. This video will allow you to build a solid foundation and understanding of sculpting hair in the program. The VTuber providing the tutorial, VTanjo3D, does a wonderful job of laying out their process step by step. Use this video to begin grasping some of the more difficult concepts in VRoid.
Next we suggest following along with this entire in-depth series created by The Virtual Reality Show. In this series we learn the ins and outs of every tool used to create detailed hair. The artist uses demonstrations of their own work to show us what kind of hair styles can be achieved through use of the programs functions.
---
Fine-tuning Your VRoid Model  
Studying to improve the shading of your assets is another aspect of using VRoid that will allow you to maximize your creativity and make uniquely stylized avatars. Learning about the specifics of cel shading and how to do it easily in VRoid lets you embrace a slightly more simplistic style that can still lead to very detailed results.
The video below by bk will break down cel shading in VRoid so that it's easier to understand. The artist provides key advice for achieving that signature cel shaded style through the use of the programs different tools.
The video below by beloved vtuber Syafire goes into more detail on creating custom clothing. You can edit pre built clothes in the program and also add your own unique images as textures. Syafire has really educational videos and walks us through the entire process of creating a vtuber in many styles over on her Youtube channel.

Making hair accessories is also possible in VRoid, as we discover thanks to our framiliar friend BK. The video below shows their process for using the hair feature in VRoid to create fun accessories for their character. Using this techinque the artist is able to create things like hair pins, stickers, and even an eye patch!
---
Using your VRoid
Your VRoid model can be used for so many things! You can use it in VR, as a stream avatar, or even import it into games or programs like Blender to continue editing further. Below are some resources for when you are ready to start thinking about what to do next with your new vtuber.
This video will teach you how to export your file from VRoid into a vrm file that can eventually be used in other programs like Unity and VR chat. Bellfire Little does an awesome job at explaining how to do this important step in the vtubing process.
The following series will move you from beginner to pro as you begin posing your model! In these videos xCrossBite explains how to use the built in camera function as well as how to export our model from VRoid.
As mentioned before you can use these exported files for all kinds of things, including exporting them to Unity or Blender! Twitter user Suvidriel created a helpful tutorial linked below for doing just this. This guide will help you use the updated VRoid to get your model working in Blender and Unity as well.
---
If you believe in supporting small teams with an authentic message and want to support our content, consider creating a profile over at UnVale and checking out our Discord server!