How to Create a Reference Sheet for your OC
Making a reference sheet for your original character is a great way to communicate elements of their personality and design to others.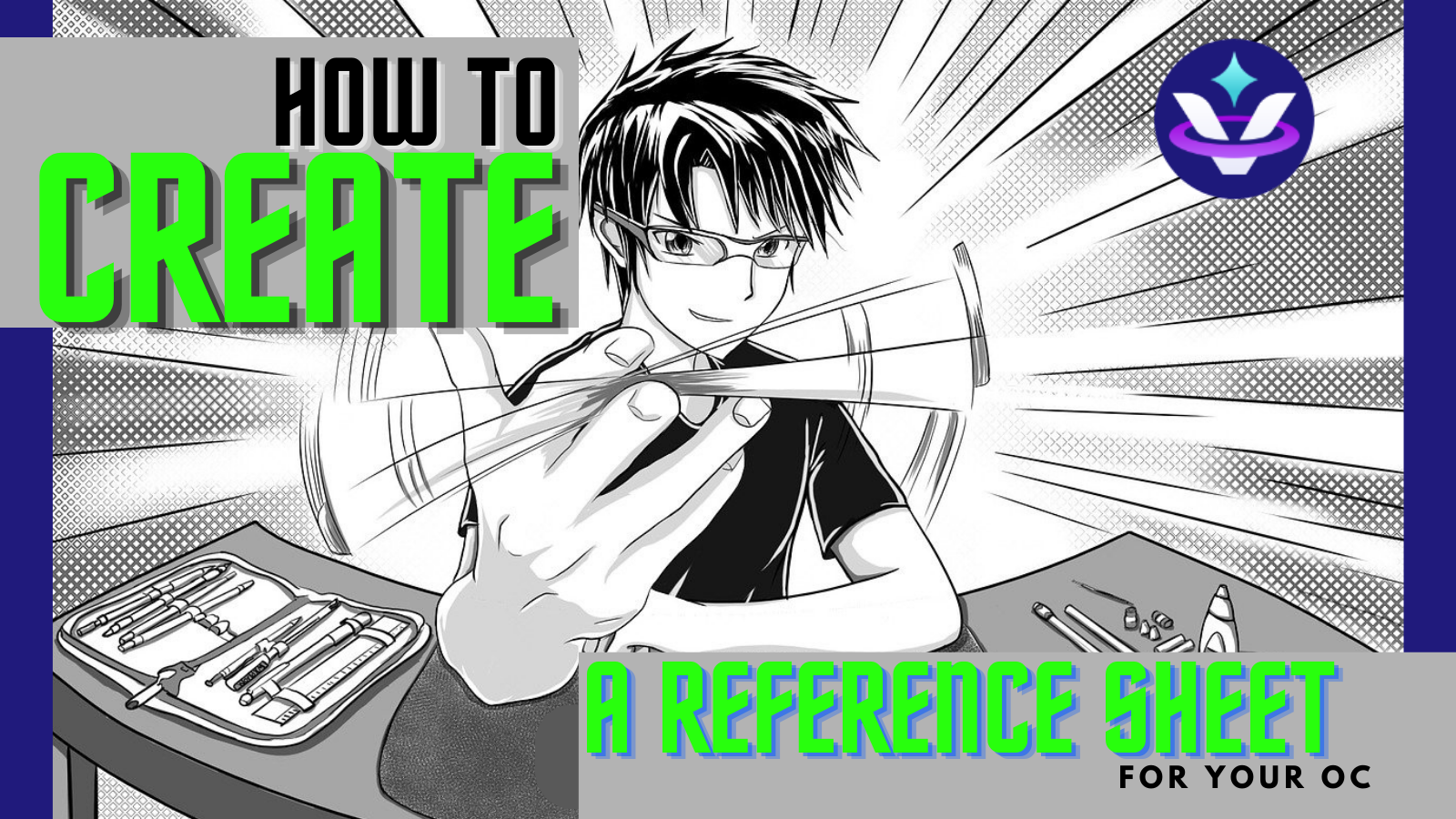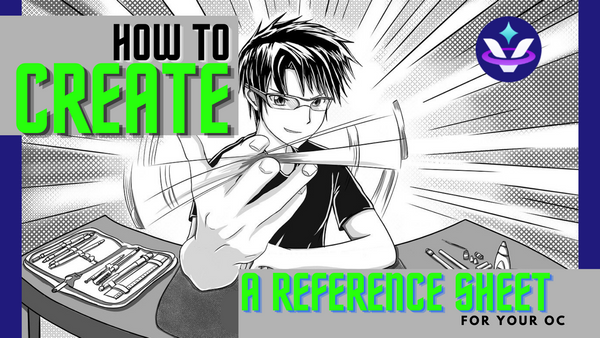 One of the many benefits of creating your own character is connecting with others through art and stories. Having a reference sheet for your OC is a great way to communicate elements of their personality and design to others.
This reference sheet can then be used in a variety of ways! Other people can use the image you share to draw your character in fan art or for commissions. A reference sheet can add an extra level of immersion to your D&D games. You'll also have more consistency and control over how your character looks when people draw them! If you are an artist yourself, having a reference sheet for your OC will save you time when you draw them again and make it easier to practice other techniques!
But really though, what is a reference sheet?
Here's an example of a very detailed and well-thought-out character reference sheet from the Vtuber Finana Ryugu and the artist Gilse1024. This sheet is a great example to reference because the artist depicted so many details of the character and their costume in great detail. As Finana states in their Tweet, the artist even drew a bald version so people can have a clear view of the OCs ears!
While a sheet like this is wonderful, it can also be intimidating if you don't know where to start! Reference sheets can also be very simply designed and don't have to follow any one specific format.
Making sure your reference sheet is clear and communicates your design easily is the most important thing to keep in mind. This can be done by working with an experienced artist to have them help you bring your concept to life, or by following tutorials like this one and learning how to create a sheet on your own! No matter your skill level, thinking through the reference sheet process will help you get a great idea of how to flesh out your OC and communicate their story to others.
How to create your own reference sheet
There's no one correct way to create a reference sheet, but there are some helpful elements that could be great to include. Using examples below, think about how you can flesh out your character design and story by adding simple things to their reference sheet.
Include a color palette for your character. A visible color palette is essential for ensuring that your character has a consistent design when others see or draw them. You can add the palette with a few swatches of paint, make some nice shapes, or even include them in another segment. Artist ViSkiss posted this Tweet below featuring color palettes for their OC Kagarin. The artist did a perfect job of showing the colors for the OCs hair and outfit! For help in generating color palettes you can check out the free site coolors.
Showcase different expressions for your OC. The expressions a character makes reveal a lot about their personality. If you have a very stylized way of drawing this can be especially fun! The reference sheet below by artist Janjauwu is a wonderful example of a cartoon styled reference sheet. This reference sheet consists of two poses and six expressions. From this picture the personality of the character comes across really well to the viewer!
Show your character from different angles or in different poses. Another important part of many reference sheets is having the OC drawn from different angles and poses. Most commonly this is done in the form of a character turnaround. This character reference sheet by windupkaine showcases their character oko from different angles. This gives the viewer a great idea of Oko's outfit, and creates a cohesive look for the entire reference sheet.
Try adding in alternate outfits or an inventory! You can show a lot about your oc through what they wear and the gear they carry with them! Maybe they have another form or a secret identity in their story. This reference sheet created by FreneticWolf uses alternate outfits and an inventory to tell the story of The Fallen World. The main character Darwin is depicted in alternate outfits to represent different parts of the book series.
Need help with creating your character art?
If you aren't keen on drawing your own reference sheet there is no need to fear!
You can utilize free resources like the popular character site picrew as long as you have the artist permission and credit them appropriately!
You can also work closely with a skilled artist to have them help you visualize your design. Many creators enjoy working with others to help bring their vision to life. You can host collabs, join OC communities, and also learn how to commission artists!
Here are some artists on UnVale that are currently open for commissions and have experience creating reference sheets. Feel free to check out their work to learn more! This can also be helpful to think about if you plan on opening your own OC commissions.
ivyuun on UnVale
Brena on UnVale
Mace on UnVale
Zelle / Erin on UnVale
---