November: Festivity, Fall Art, and Fun!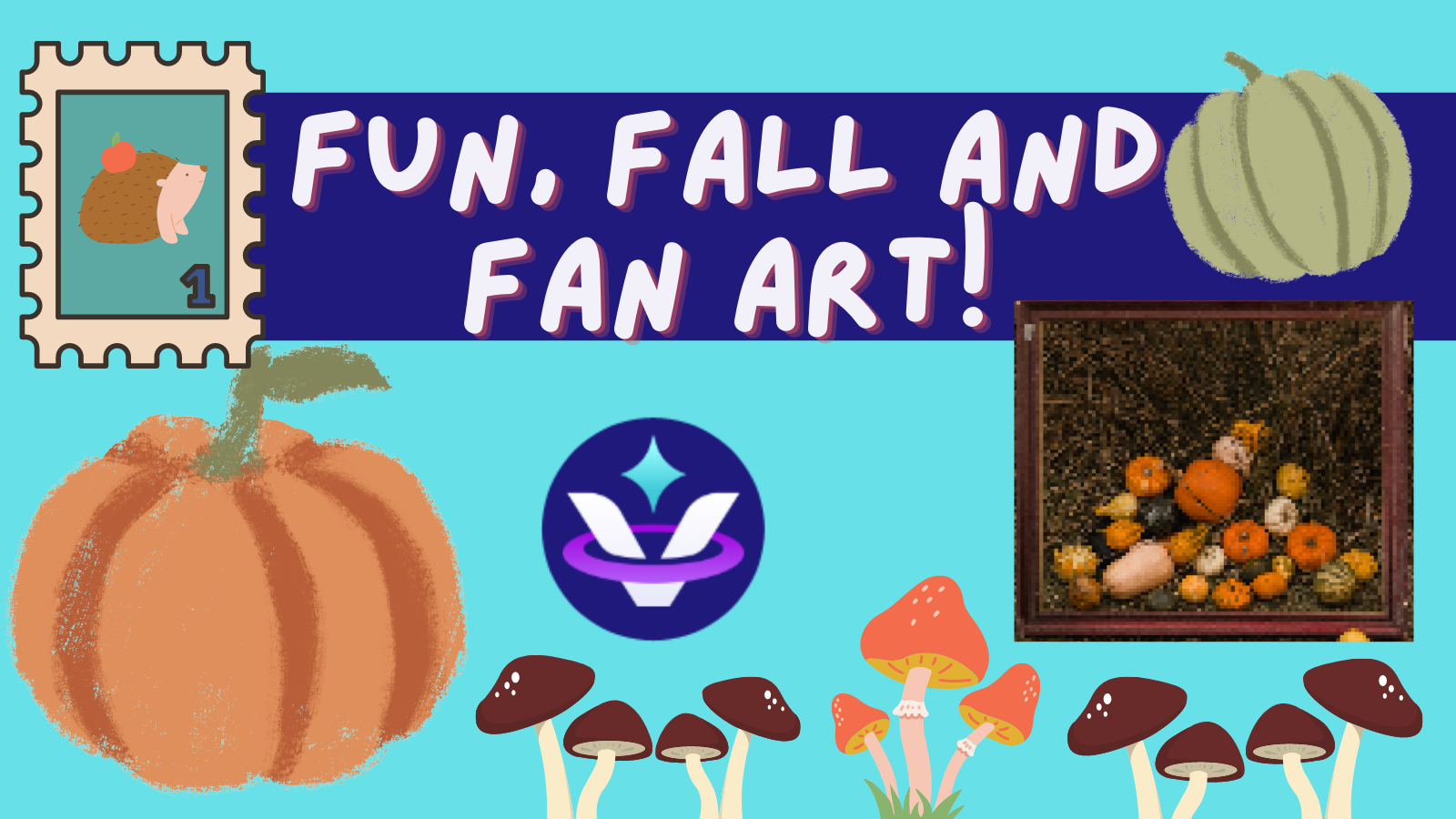 Welcome November, Welcome Fall Themed Art!
November is the perfect time for sharing colorful fall art, creating fan art, flexing your baking skills, and participating in tons of other fun creative activities! November is still nice and spooky since it is right after Halloween but also opens us up to warm fall colors and holiday feels! Let's take a look at some of the colorful art artists have been posting this month.
The warm light of this autumn forest created by MonedulaStudio in the image above is the perfect start to this November. The character Faina has a welcoming and hopeful expression. The lighting and textures of the painting are rendered beautifully.
Lots of artists are using gorgeous fall color palettes to add warmth and love into their work this season. This lovely painting above by nymblanart is a perfect representation of the yellow, orange, red, and brown hues of fall leaves that adds a powerful touch.  
This fantastic leafeon from artist MJoyArt features the use of a stunning fall color palette as well. This work beautifully portrays the feeling of enjoying the fall scenery with a friend through the use of color and composition. With the new Pokemon game about to release, it is the perfect time to create some fall Pokémon fan art of your own!
---
Creative Fun in November!
There are tons of creative events, resources, and activities taking place in November! Vtubers and their fans are excited for the holidays. Artists are preparing their commissions options and sharing free fall themed resources! Others are participating in fun events for writing or creating art and connecting with others! Here are some fun and creative activities that you could consider taking part in.
Participate in National Novel Writing Month - NaNoWriMo takes place every November as people around the world each attempt to write a 50,000 word novel while encouraging each other to last until the end of the month. The point of this event is to have fun and connect with other writers while developing the habit of consistently writing a little bit every day. Though there is no obligation to actually finish your novel, this event has also led to the creation of some very popular books like Water for Elephants by Sara Gruen. Be sure to check your local library for ways to participate in NaNoWriMo in person!
Find Fall Themed Resources for Vtubers - If you are a vtuber or want to join the vtubing community, fall is the perfect time to look for some free and paid resources created by hard working artists. Many artists share these creations online using combinations of hashtags like #vtuberassets #vtuberuprising and #artistsontwitter. Here's a set of cute fall blankets from nerdsidestories as a nice example.
If you're spending a lot of your time on Twitter lately and feeling kind of sus about some recent news, we have found a hilarious free asset to help express that particular fall feeling! Artist kvxart has created this Sus Checkmark to add to your Vtuber, and made the download available for free on gumroad.
Try participating in or hosting a DTIYS! "Draw this in your style" events are when an artist invites other artists to recreate a specfic drawing in their own style! Sometimes, artists choose to offer a chance to win a prize if you particpate. Here's a lovely example of a DTIYS currently being hosted by artbyvalo featuring their alien character Andromeda. You could participate in this awesome DTIYS during November and even try hosting one of your own!
---
If you believe in supporting small teams with an authentic message and want to support our content, consider creating a profile over at UnVale and checking out our Discord server!