Character Design Showcase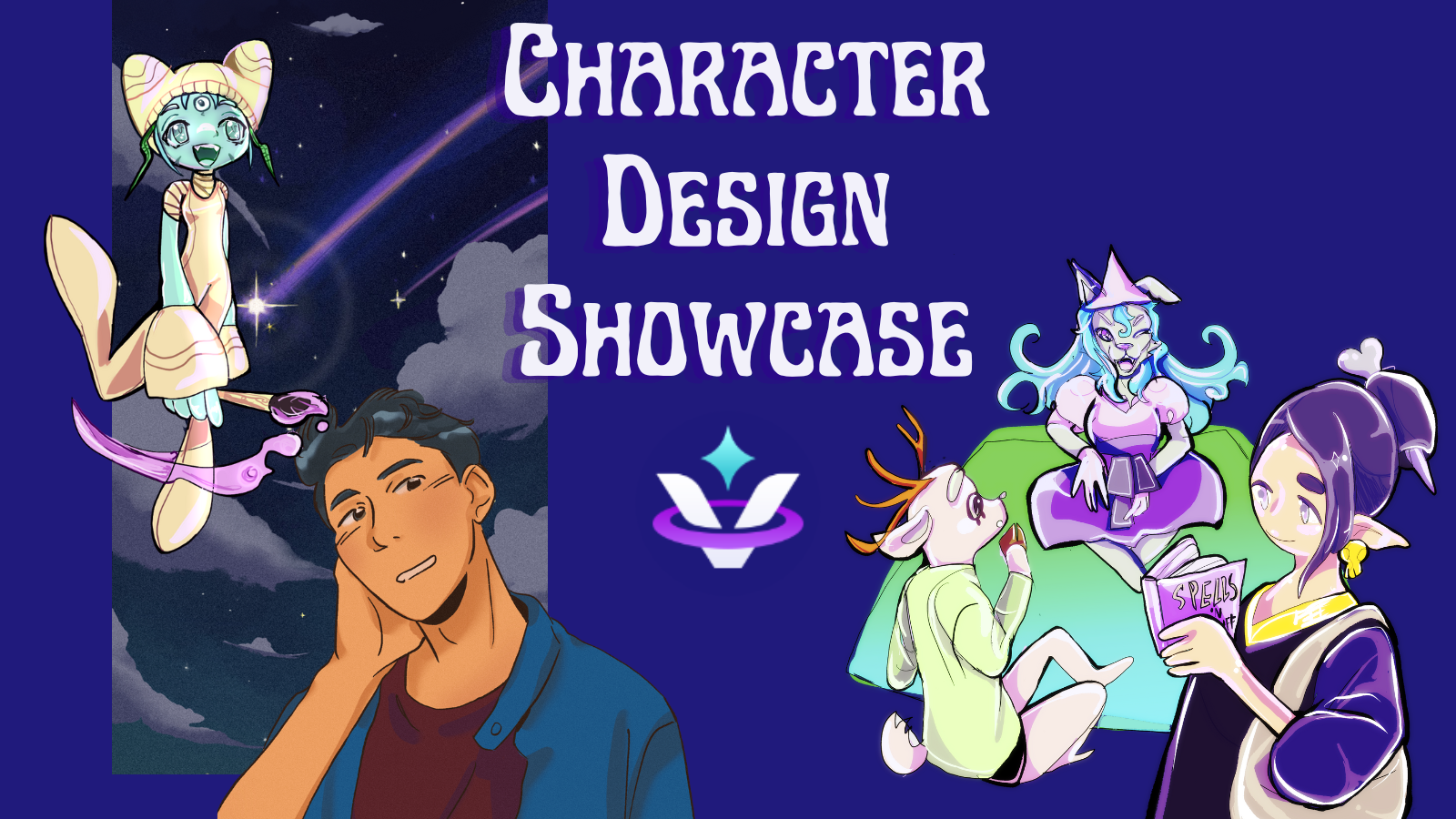 Creating compelling character designs is an impressive skill. Character designs are essential for telling stories and creating illustrations. Let us take a look at some amazing character designs featured in art work recently posted by skillful artists. Appreciating these works can also help us gain insight on further developing our own character design skills. There are all kinds of reasons for artists to create their own character designs.
Some amazing examples of character design include:
This wonderful reference sheet of concept art from artist GLOSSCONPLEX. These designs feature a cohesive color palette as the artist showcases the concept art behind the game Validate.

Designs for Dungeons and Dragons like this one created by KarouselART on Twitter. This character design shows an amazing attention to detail for the clothing and accessories of the character. The feeling of the character is really unique and you can feel the love of the artist through the design.
This set of characters developed by artist kicdoc. This art features three character designs that tell a cohesive story. Each character has a unique shape and personality even though they all share similar color palettes.
Fun gijinka designs like this fabulous Sprigatito gijinka by artist yuniiho. The artist chose to use elements of the original Pokémon's design as alterations to the character's uniform and appearance. All of these elements create a cute and compelling original gijinka design. (Take a look at this article if you'd like to learn more about gijinka!)
Character designs that have been drawn in new styles like this drawing of Unico by artist CUPIDCRY. This art shows the classic character Unico in a stunning painting style as opposed to the traditionally animated look. The artist does an amazing job at translating the character design into their own style through this piece and creating a compelling design for Unico.
A meet the artist post like this one by fr0gs3! You can draw yourself or your persona as a character design and create a meet the artist sheet like this one! In this post the artist uses a consistent and beautiful color scheme to portray the feeling of the character. The artist also makes sure to include extra doodles and an example of inventory items that would go along with the character design.
This skillful layout practice by blueiris_099 featuring a showcase of their character design. The character design is very detailed and uses the color palette of blues, whites, and purples to create a gorgeously tranquil vibe for the overall design.
There's also this fantastic character turnaround created by Gorfit0. You could try creating a character turnaround for your own portfolio too. In this work the artist shows their design from five different angles. They have done a wonderful job of drawing complex armor and keeping it consistent from multiple perspectives.
This adoptable by artist KDrawheart. You could consider selling one of your own character designs as an adoptable as well! This little dragon featured below is a great example. The design uses vivid colors and organic shapes to explain the anatomy of the dragon. The work on the pattern also gives a creative magma look to the overall design.
---
If you believe in supporting small teams with an authentic message and want to support our content, consider creating a profile over at UnVale and checking out our Discord server!